Carpet is one of the most popular flooring types, and it will remain so! Its features cannot be matched by any other flooring type—it's soft, warm, comfortable, and insulating. If you're considering carpeting your space, we've got the knowledge you need to make an informed decision.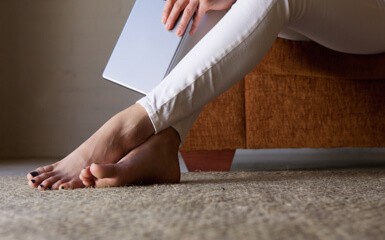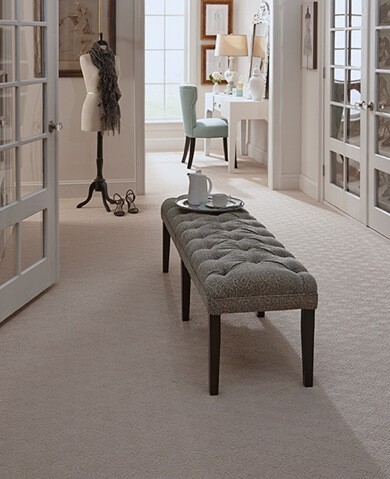 The soft plushness of carpet is more than just that. Carpet's construction gives it non-slip properties that make it safe for children and pets. It also insulates rooms, keeping them cool in the summer and warm in the winter (and it keeps rooms quiet all year long!) You can even choose from a variety of colors and patterns to complement your decor. Carpet will require frequent vacuuming and the occasional professional deep clean, and it can be more difficult to tackle tough stains.
Learn about different styles and which is right for you!
Textured
Textured is dense and conceals footsteps and vacuuming tracks.
Cable
Cable is thick and chunky for extra softness and a casual look.
Saxony/plush
This style has smooth, velvety pile for a uniform surface
Saxony
This is made up of thick, closed loops that are extra durable.
Frieze
Frieze has twisted strands of cut yarn that give a tousled, carefree look.
Cut & Loop/Pattern
This varies between cut & looped for a patterned surface.
Mon To sat
9:00 AM - 6:00 PM

rabyhome.com. All Rights Reserved.
All content and images are the property of rabyhome.com and may not be reproduced or used in any way without the written consent of the owner.