Custom Granite Countertop Designs
Granite is an elegant natural stone countertop material that balances your need for lasting quality and aesthetic beauty in the kitchen, bathroom, or any space where countertops are required. Crafted by nature and finished in-house at Raby Home Solutions, no two pieces of granite stone are the same. The colors, shades and grains that granite has to offer make for décor that will be entirely unique to your home.
Granite is practically immune to the ravages of age and climate and nearly impervious to typical wear and tear that countertops experience. Minimal upkeep and treatment is required. They are also a sustainable, reliable alternative to more expensive or high-maintenance surface materials.
Choose your thickness, finish, color and shade to compliment your décor style, and the
Raby Home Solutions team will precision-cut your customized granite countertops in-house.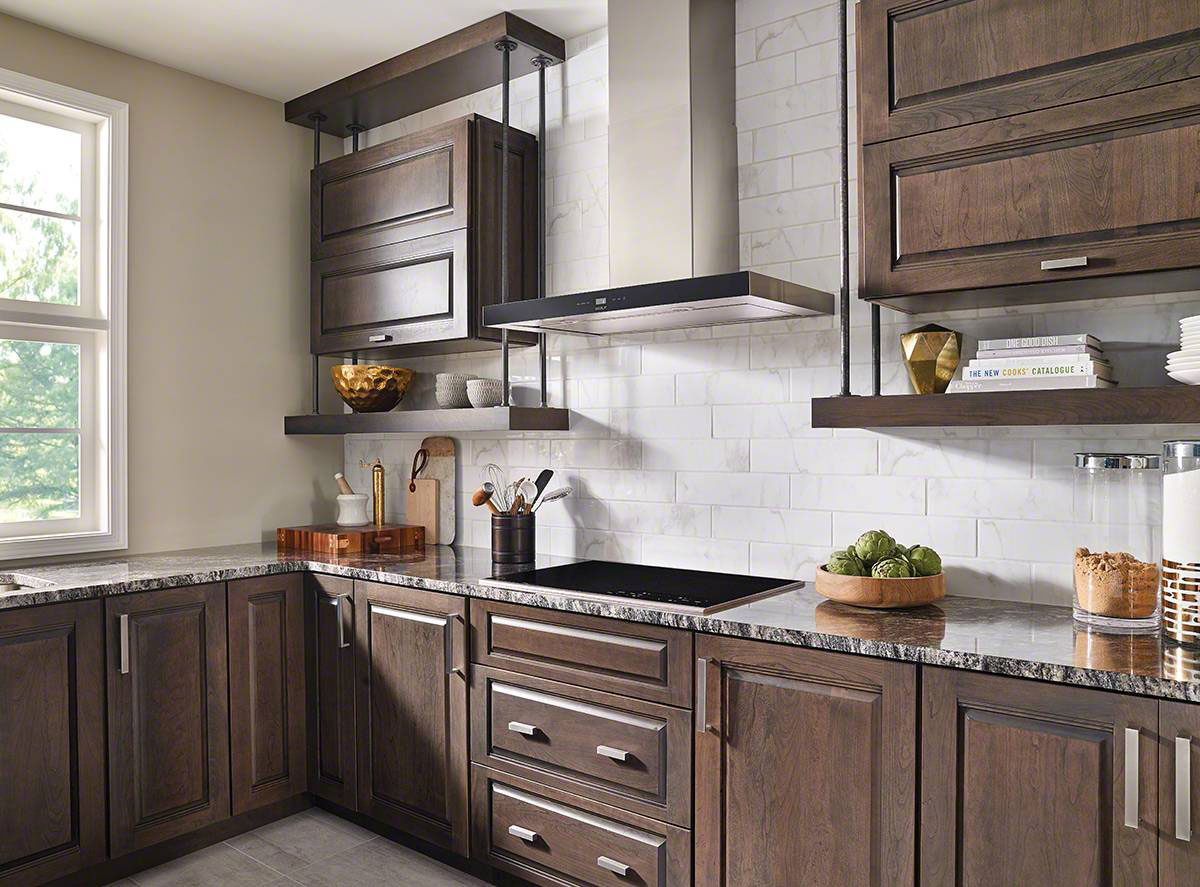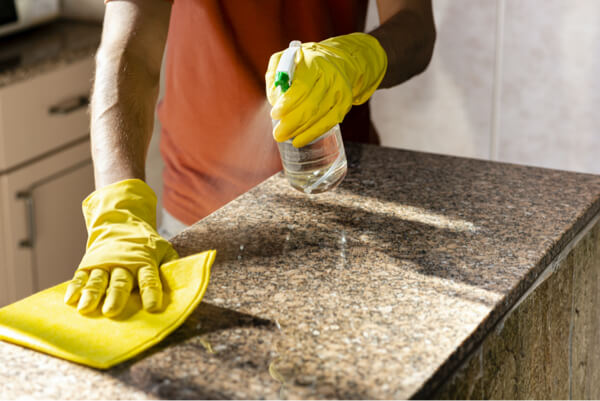 How to Care for Granite Countertops
Granite is a natural stone material, meaning it's very durable and will age beautifully. Granite countertop care and cleaning is easy with a few simple techniques and routine maintenance. You can easily avoid damage keep your countertops looking great for decades with the correct knowledge.
Some types of granite require sealing, but many never do. Consult with our experts here at Raby Home Solutions to learn more. For example, black granite countertops are often so dense that they don't require a seal, while white granite countertops tend to be more porous and susceptible to stains. If your granite countertops do require a seal, the process is simple.
Always blot up spills immediately. Never use household cleaners unless they are specifically formulated for natural stone and granite. You can typically clean your granite surfaces effectively with nothing more than a soft cloth or sponge and hot water. Don't use soap, bleach, degreasers, glass cleaners, vinegar, ammonia, acids, ammonias, powders or creams, as these can degrade your seal, dull the surface, and cause stains. Once per week, remove all items on your countertop and use a granite-specific cleaner to remove debris and condition your stone.
Maintained properly, granite is a clean and safe surface with a beautiful natural polish and luster that will last for decades.
Explore Your Granite Countertop Options

Canterbury

Bellingham

Montgomery

Beaumont