Tap into a relaxing spectrum of grey in your bathroom
As much as it is a place to get ready for the day in the mornings, your bathroom is a place to unwind & relax each evening. One of the best ways to create a spa-like environment is to invoke the use of soothing colors like gray for your bathroom vanity cabinets.
You can use gray bathroom cabinets to create a space designed to melt away your stress. Work with our experts here at Raby Home Solutions to design your very own custom bathroom cabinets in grey. Work with us to generate new bathroom cabinet ideas or get advice on how to bring your current vision to life.
Thanks to our partnership with StarMark Cabinetry, we can recreate any shade or hue of grey based on your samples, whether you bring us a paint swatch, a favorite piece of décor, or even an article of clothing you love. We're excited to help you design the spa-like bathroom of your dreams! Visit Raby Home Solutions & discover how we can create the perfect grey bathroom cabinets in Albuquerque & Santa Fe, NM.
How to use grey bathroom cabinets in your design
Grey serves as a sort of happy medium between the rich tones of black or dark bathroom cabinets like green or navy blue and the stark brightness of an all-white bathroom. From dove gray to charcoal, you'll soon discover that there are countless soothing shades to tap into when you choose gray bathroom cabinets. Here are some tips from our designers about how you can use grey cabinets in your bathroom:
Tone down stark black & white accents using soft gray bathroom cabinets
The dark grout lines of subway tiled walls or floors complement a gray bathroom vanity nicely
Use a cool blue-gray to create a lighter, airier space to help you relax
The subdued nature of grey cabinetry can help colors really pop
Add a hint of gray to an all-white bathroom to tone down the brightness
Rich, warm gray tones for cabinetry pair with brass hardware for a glamorous touch
Soften the rugged edges of a farmhouse style bathroom with gray cabinets for a more modern look
For more design advice & access to our full collection of custom cabinetry, visit Raby Home Solutions in Albuquerque or Santa Fe, NM.
Explore Your Grey Bathroom Cabinet Options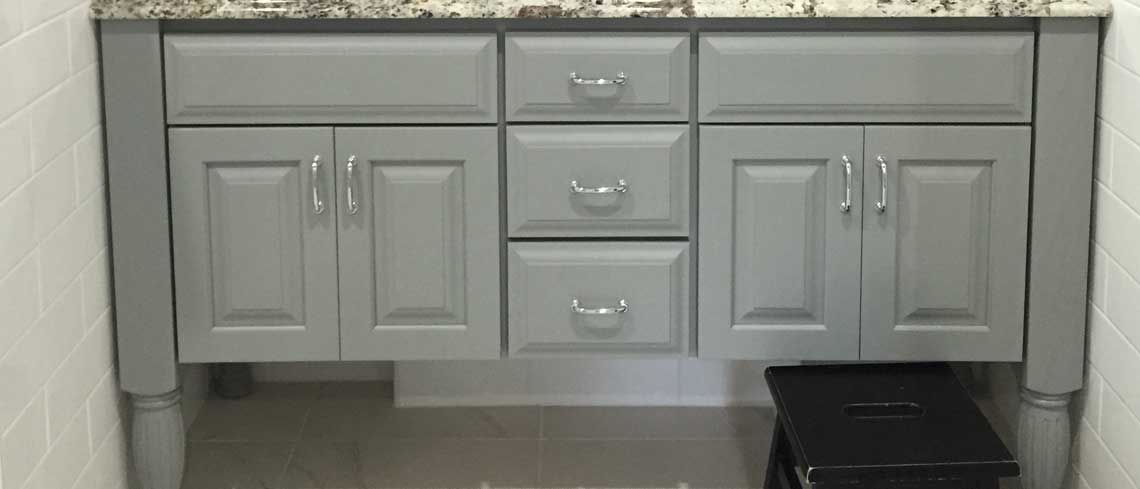 Ridgeville door style in Maple finished in Shale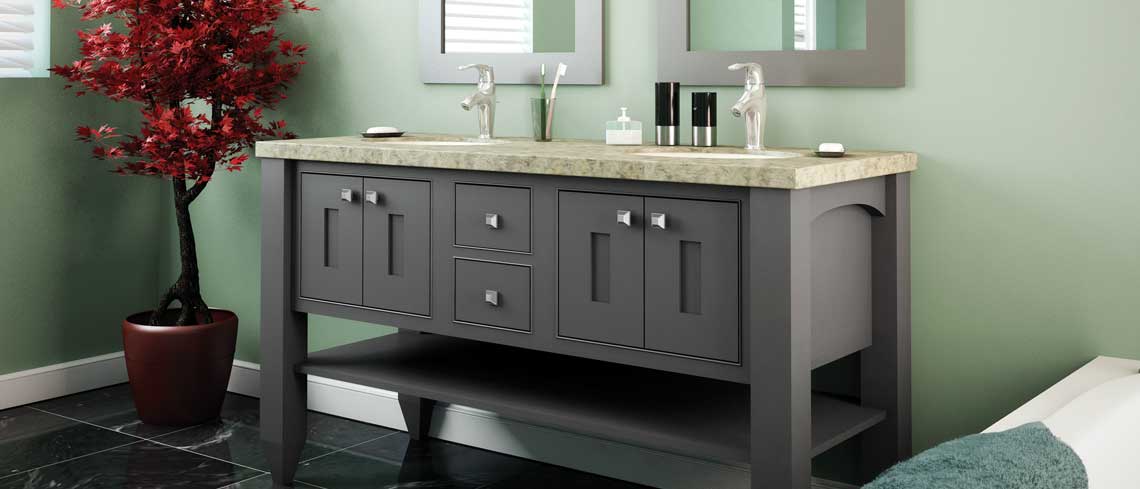 Mackay inset door style in Maple finished in Peppercorn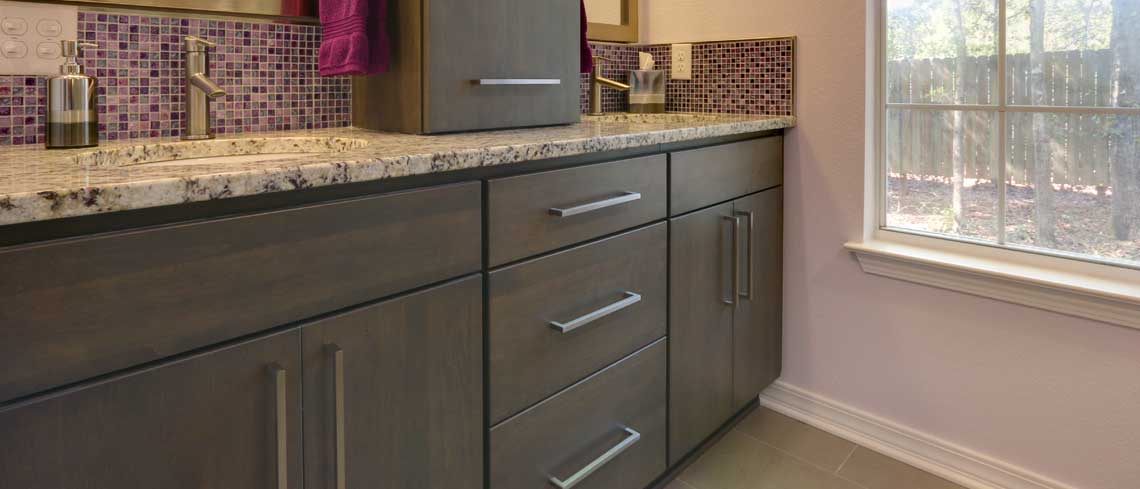 Tempo door style in Alder finished in Slate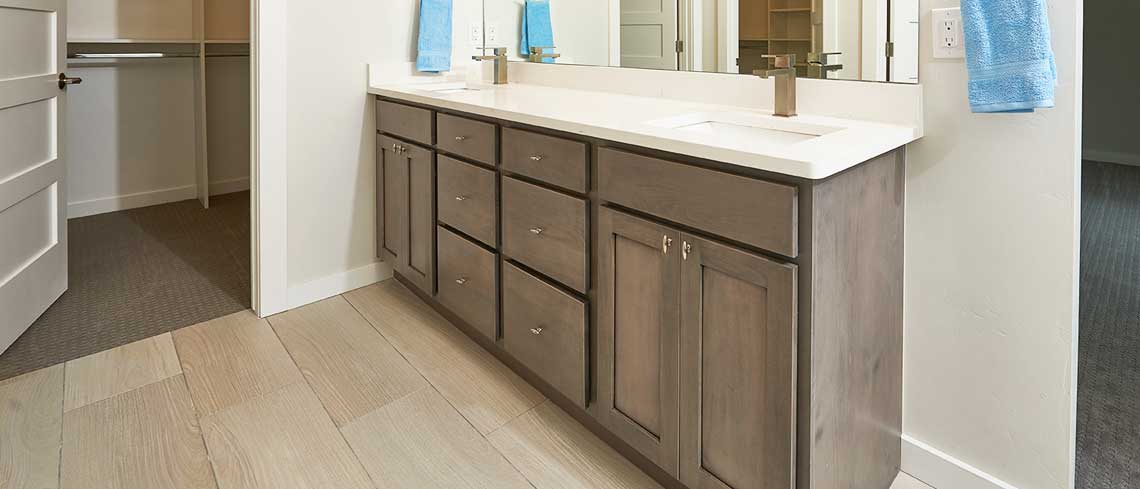 Bedford door style in Alder finished in Driftwood
with Ebony glaze