What Are Quartz Countertops Made Of?
Quartz has become incredibly popular in home design within the past few decades. Many people choose quartz because of its extreme durability, non-porous surface, zero-maintenance nature and wide array of available colors.
But what is quartz made of? These countertops are actually constructed using a man-made engineered stone. 90 percent ground quartz, a naturally hard mineral) and 10% resins, polymers, and pigments are combined to create quartz countertops. The color and pattern of the material depends on how the quartz is ground. Coarsely ground quartz gives these countertops a flecked appearance, while finely-ground quartz produces a smoother look.
Quartz is the second most abundant material in the earth's crust, and many brands use certified green processes in their mining and manufacturing to ensure a minimal environmental impact.
Here at Raby Home Solutions, we'll precision-cut a custom quartz countertop to your exact specifications for your next home renovation. Contact us or visit one of our showrooms to learn more about our in-house, state-of-the-art countertops services.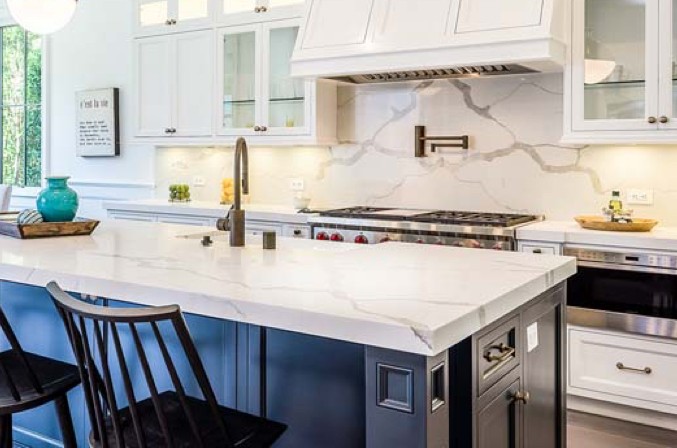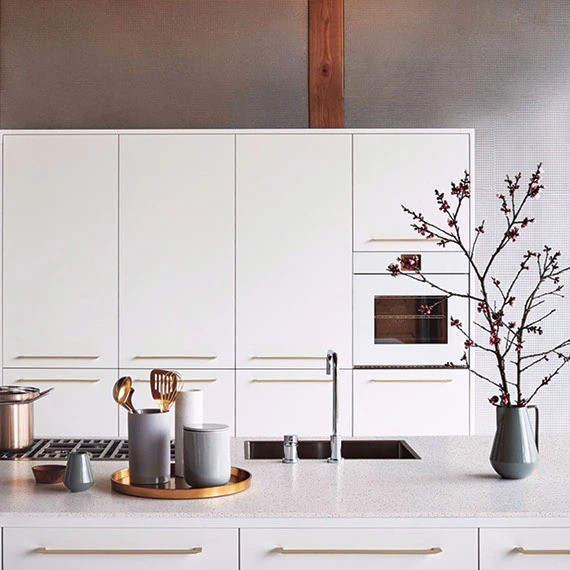 Pros and Cons of a Quartz Countertop
Pros of Quartz Countertops
• Glossy sheen
• Extremely hard and durable
• Non-porous material
• Resistant to stains, chips and cracks
• Available in a wide range of colors
• Doesn't require sealing or resealing
• Easy to clean with mild soap & water
Cons of Quartz Countertops
• More expensive than granite
• Heat intolerant
• Seams typical in larger countertop designs
• Very heavy and better suited to professional installation
Quartz countertops also stay very cool due to their heat distribution capabilities. This can be a pro or a con depending on how you use them. They will absorb heat from warm food, but they can also defrost frozen foods more quickly.
Explore Your Quartz Countertop Options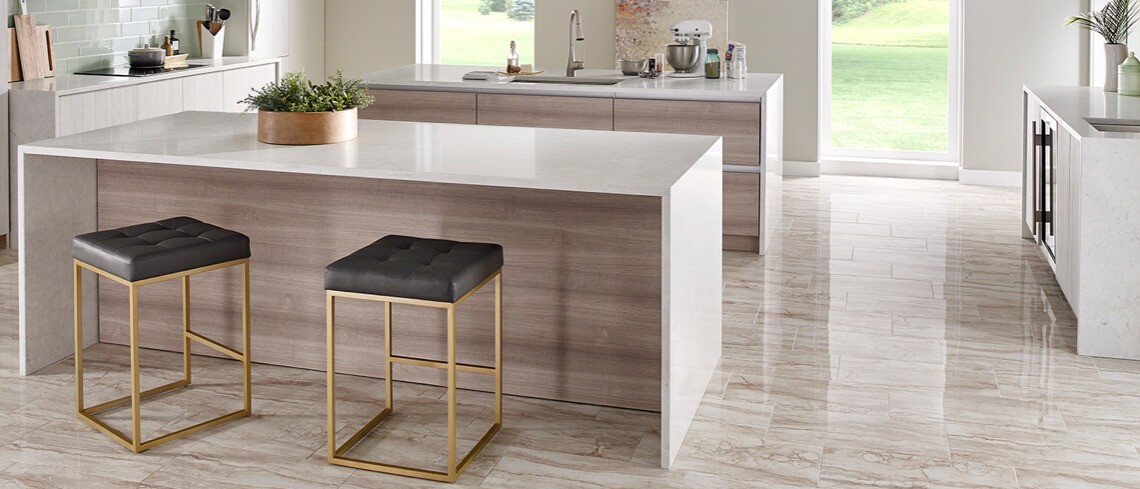 Marabella Quartz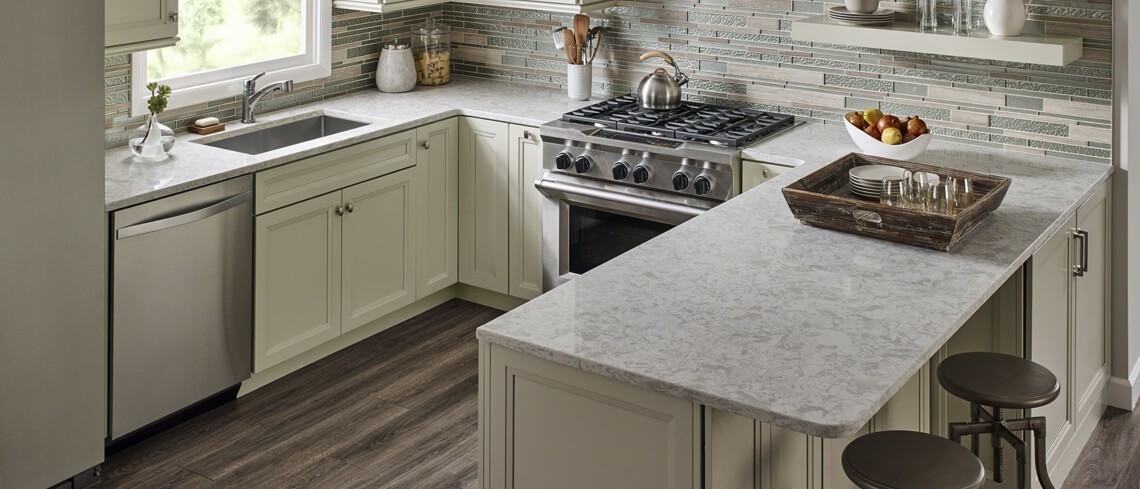 Pelican White Quartz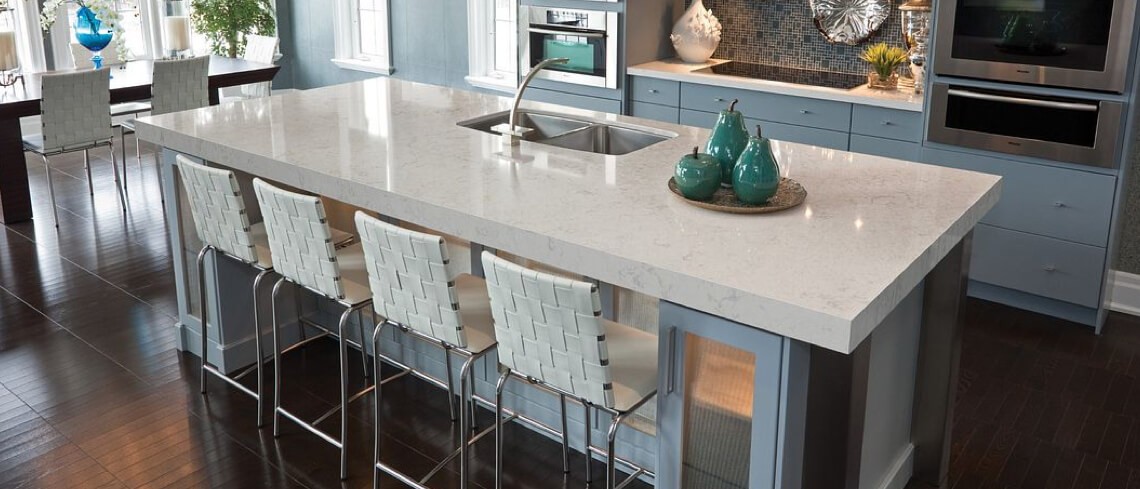 Torquay Quartz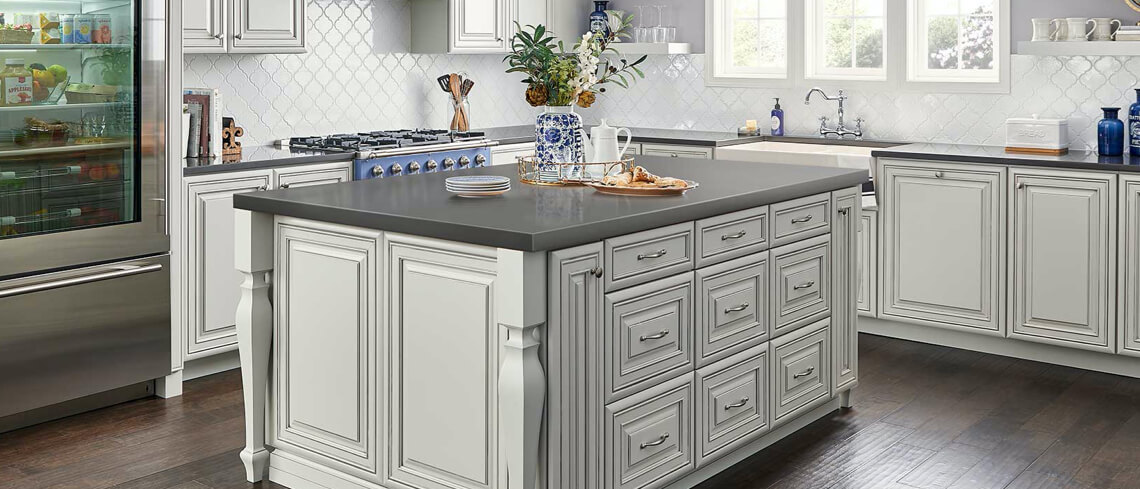 Mystic Gray Quartz