White bathroom cabinets in Albuquerque & Santa Fe, NM
Your bathroom vanity cabinets can make or break the design of your entire bathroom, and the color you choose is key to ensuring that you get just the design you want. Your choice of style & color for your bathroom wall, countertop & sink cabinets all coincide to create a mood for everyone who walks in your bathroom. Choose white bathroom cabinets for a fresh look.
With a white bathroom cabinet color, you can create a fresh & clean look that pairs well with a variety of color palettes. Design your space with soothing tones to help visitors relax, or with vibrant colors to revitalize & refresh. White is versatile and can accomplish so much in just about any design.
The many shades of white bathroom cabinets
When designing a bathroom, some of our clients choose to maximize their space & fit as many cabinets as possible, from under the sink to over the toilet. Others choose to go for a clean look, letting a single bathroom vanity cabinet do the talking. No matter your taste, there is a whole palette of different whites to choose from.
You can opt for bright white modern bathroom cabinets that give off a luxurious sheen. Or choose a creamy white for a softer, more subdued tone. Whites can be warm or cool, leaning toward grey, blue, yellow or eggshell. White pairs well with a variety of the most popular bathroom styles. We often see white shaker cabinets in bathrooms – a classic choice that feels at home in any design.
Work with the experts at Raby Home Solutions to create the perfect custom bathroom cabinets for your home. We can help you explore your options for white bathroom cabinets in Albuquerque & Santa Fe.
Explore Your White Bathroom Cabinet Options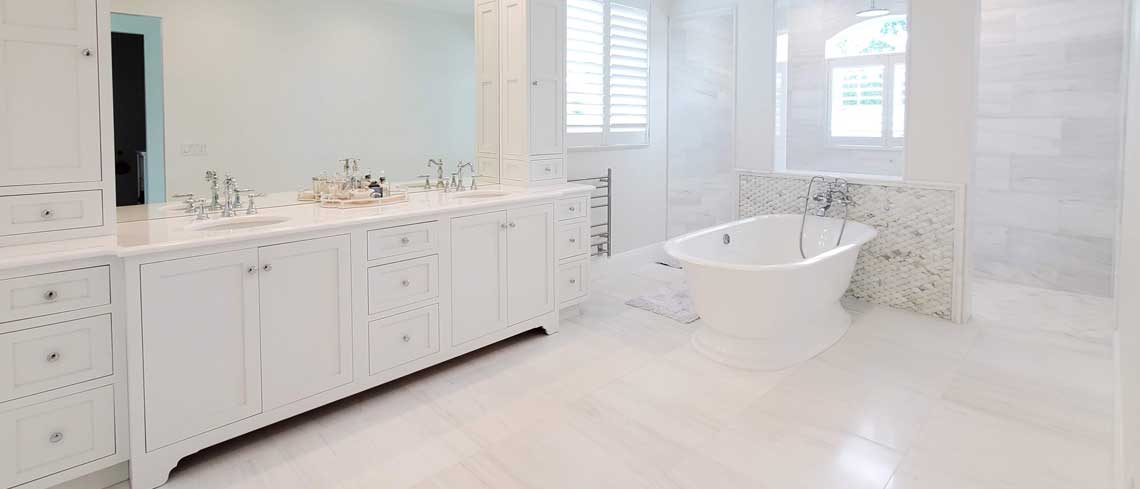 Alexandria inset door style in Maple finished in White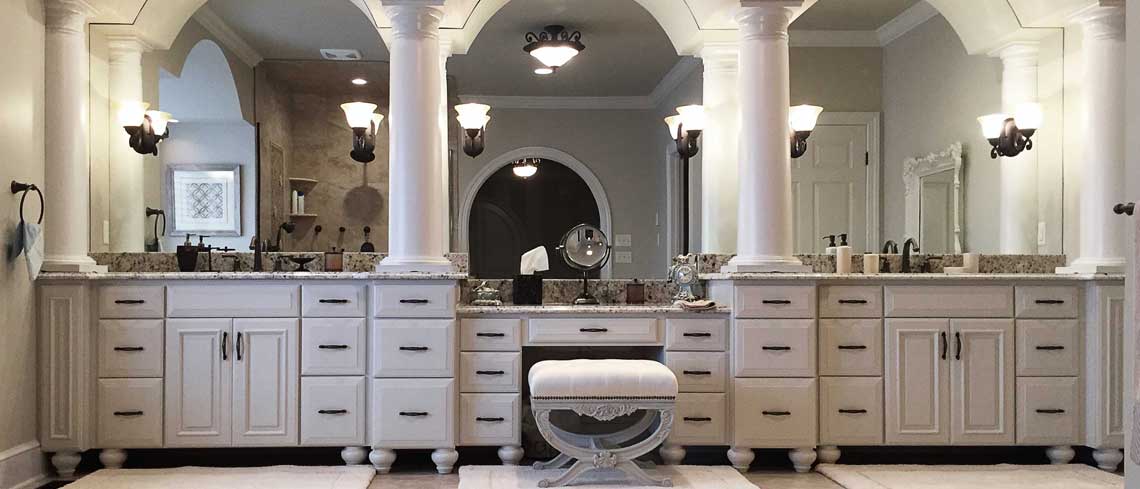 Huntingford door style in Maple finished in Macadamia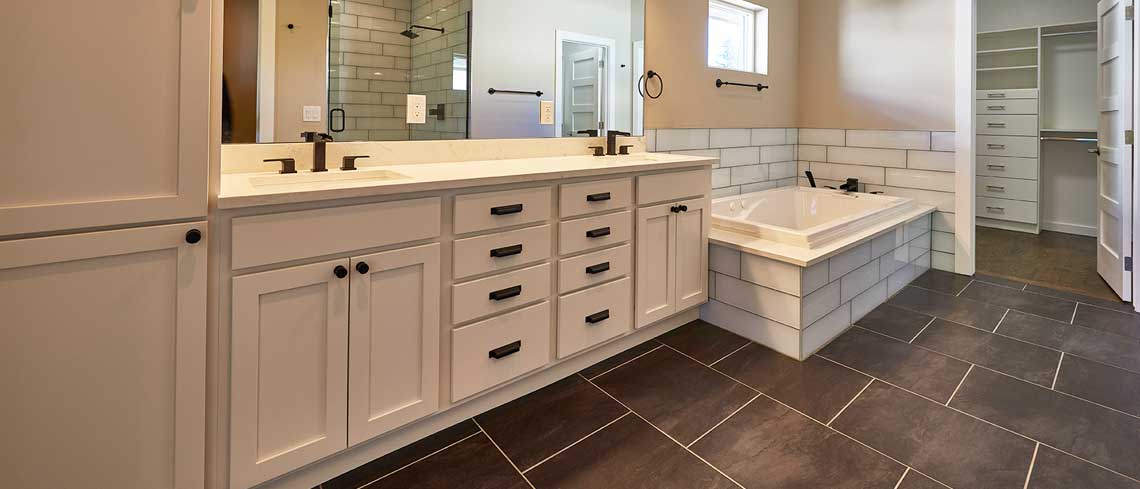 Bedford door style in Maple finished in Marshmallow Cream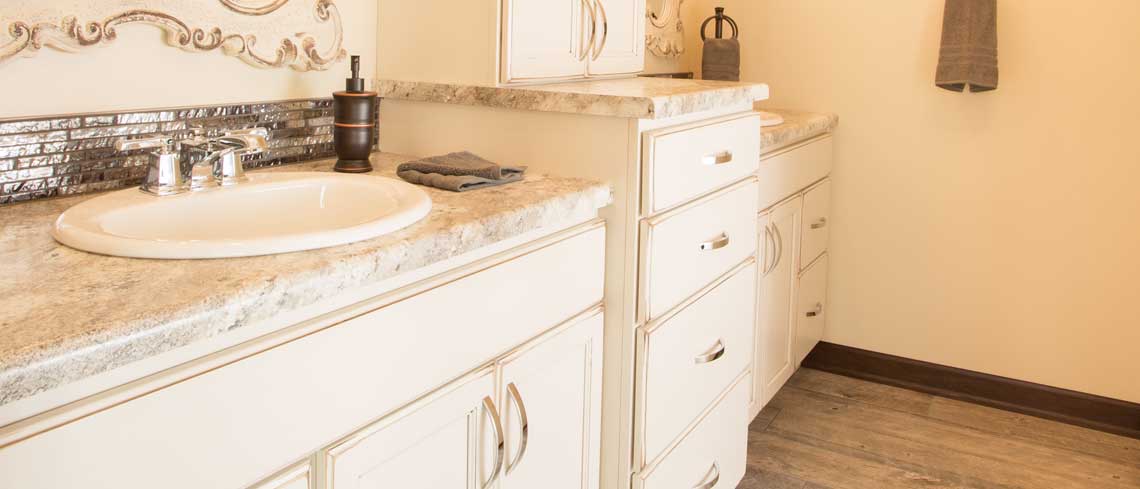 Stratford door style in Maple finished in Macadamia with Chocolate glaze with Cottage Distressing