An ever popular kitchen cabinet color
Considering white for your new cabinetry? You're not alone – this bright, neutral tone appeals to many tastes & works well in a variety of design styles ranging from traditional to contemporary. Use white for rustic farmhouse kitchen cabinets, shaker cabinets, sleek transitional looks and more. You can pair white kitchen cabinets with custom tile, different colored lower cabinetry, islands, & other unique elements in your kitchen, whether you're matching for an all-white look or creating contrast between more colorful elements.
White tends to enlarge the appearance of small spaces, reflecting light for better visibility. We often recommend white for homeowners who are planning for the future. When aging in place, as this extra brightness creates a kitchen workspace that suits older chefs & kitchen users with aging eyes. Learn more about Accessible Renovations at Raby Home Solutions.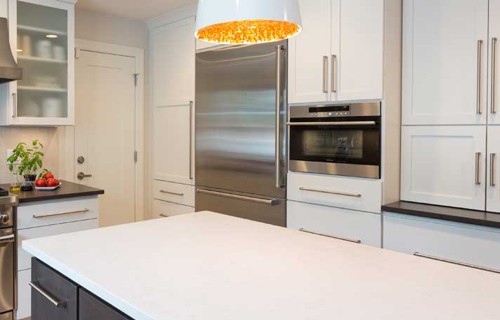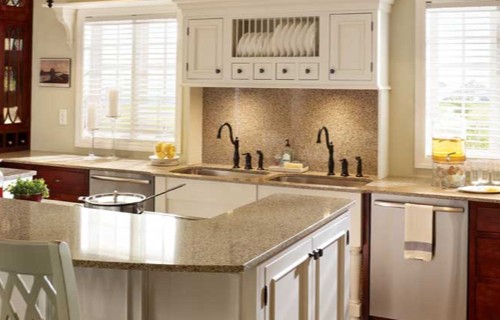 How to use white kitchen cabinets
In the recent past, all-white kitchens have been trendy – but all-white isn't the only way to utilize the versatility of white kitchen cabinets.
We also recommend two tone kitchen cabinets with white for your uppers. This can keep your space feeling open & bright while adding depth & dimension. Switch up your lowers with dark kitchen cabinets in a color such as navy blue.
You can also utilize different types of white, as there are a range of warm tones. Gray kitchen cabinets, creamy whites and light tans or beiges can be a fun twist on traditional white cabinets without losing their neutrality.
Finally, you can mix your whites with wood. For example, white oak kitchen cabinets are an up-and-coming trend that pairs beautifully with white uppers, white hoods & more.
If you're designing white kitchen cabinets in Albuquerque or Santa Fe, NM, work with our team at Raby Home Solutions to find the perfect style for your home.
Explore Your White Kitchen Cabinet Options
Accord door style in Maple finished in Ivory Cream with Chocolate glaze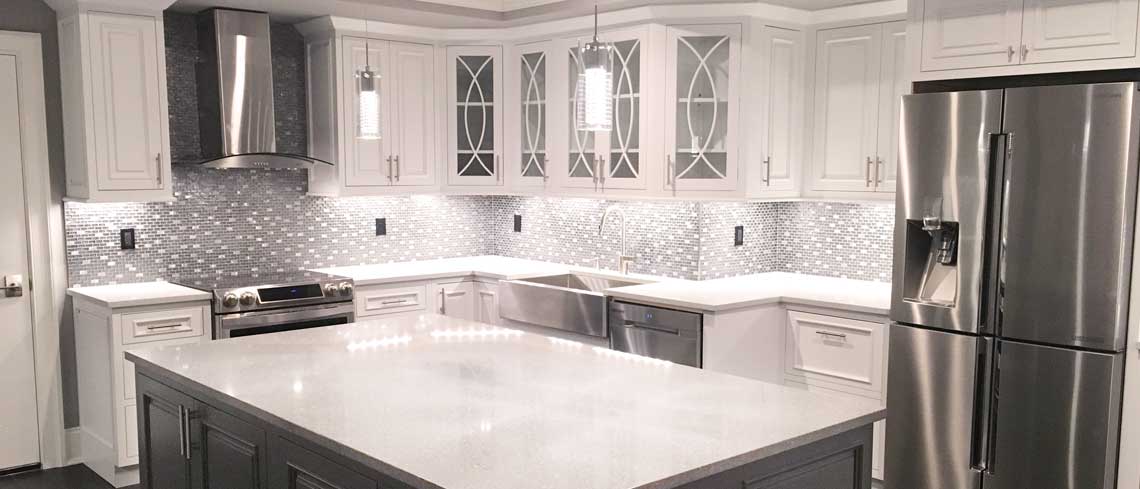 Allentown inset door style in Maple finished in White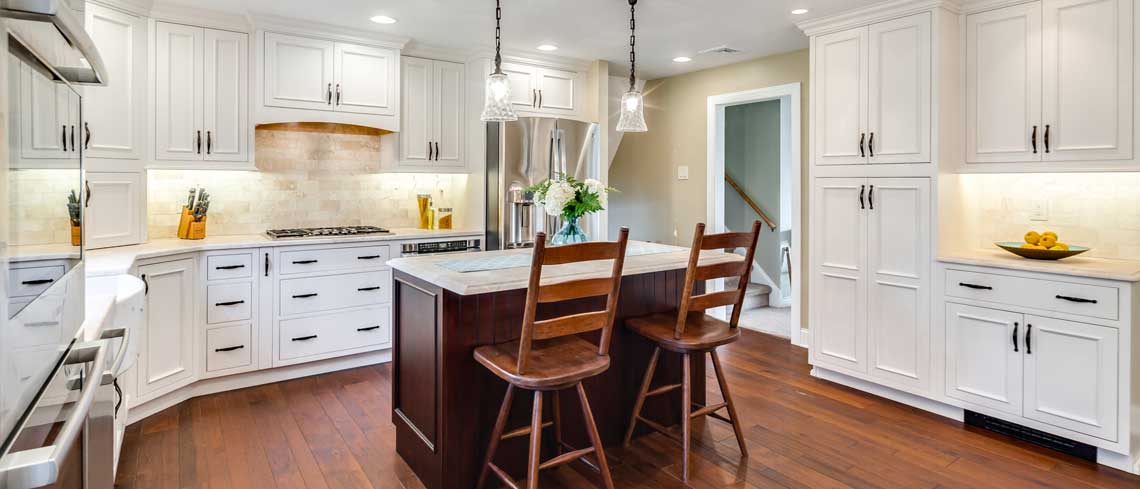 Alexandria inset door style in Maple finished in Macadamia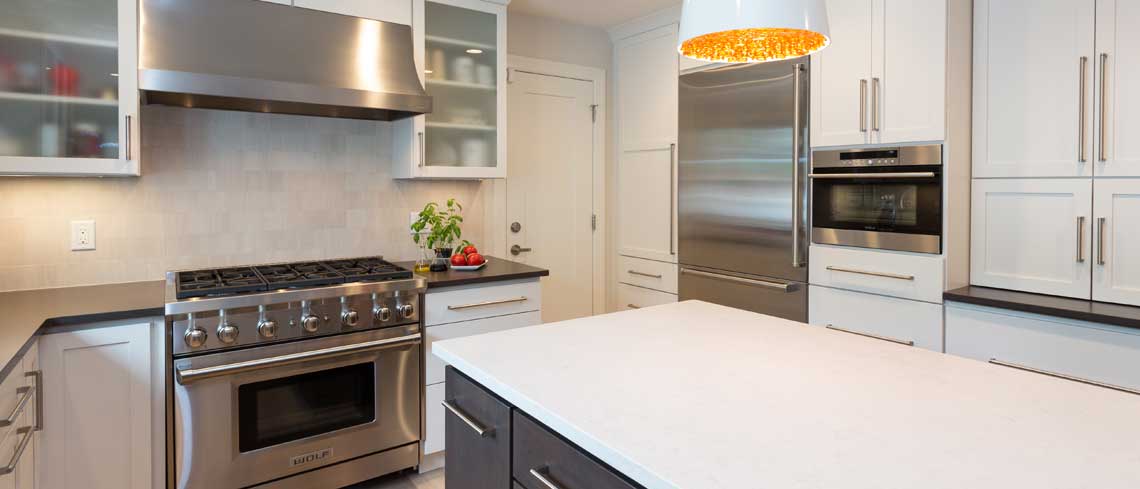 Bridgeport door style in Maple finished in Marshmallow Cream