A practical cabinet trend that's here to stay
Blue is a major trend in kitchen design at the moment. From cyan to cobalt, mint to midnight, smoky blue to navy, blue is a notice-me hue that brings a lot of personality & life to any room. Adding blue to your kitchen cabinets is a great way to mix up a space that's typically full of neutral tones.
What makes blue the best color for kitchen cabinets? For one thing, it's a classic color with timeless appeal. When you choose blue for your custom kitchen cabinets, you're ensure that your design with stay stylish for many years to come. This is helpful when you eventually decide to sell your home, as blue cabinets can be valuable to potential buyers who want a trendy look or who aren't interested in putting in the costly work of refinishing kitchen cabinets right away.
Your kitchen cabinet design can also have an impact on day-to-day life. Kitchens see a lot of routine abuse, both from cookware banging around and liquids & foods splashing up on kitchen cabinet doors. Blue, especially in dark kitchen cabinets of a navy or midnight hue, can help to hide some of that wear & tear.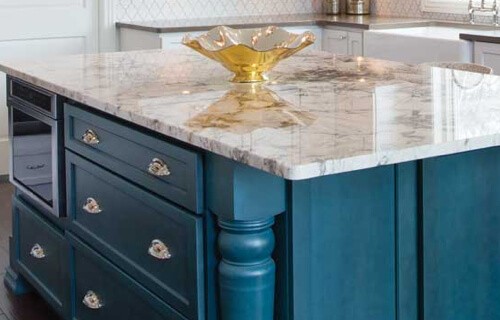 The beauty & versatility of blue kitchen cabinets
Blue ranks among the most popular kitchen cabinet colors in part because it's easy to design around. It works well with a variety of styles, from more formal looks to rustic farmhouse kitchen cabinets. Blue also works beautifully in up-and-coming trends such as tuxedo or two tone kitchen cabinets, with a dark blue for kitchen base cabinets and a lighter color for your uppers, such as soft grey kitchen cabinets.
Known in color theory for its soothing, stress-relieving quality, blue can also be used to create a tranquil, calming atmosphere in your kitchen. Design a space that you'll always feel comfortable & happy using with blue kitchen cabinets.
Explore Your Blue Kitchen Cabinet Options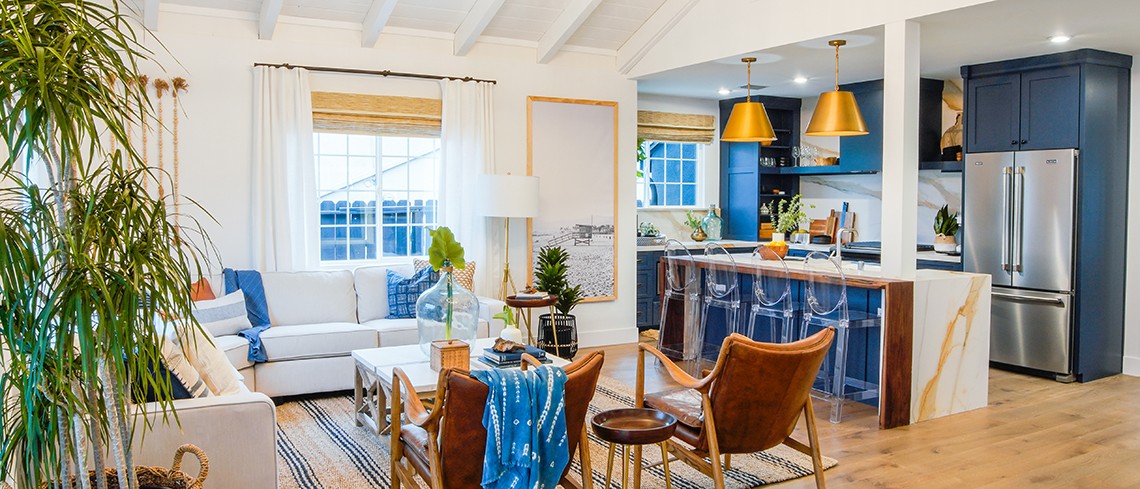 Farmington door style in Maple finished in Blueberry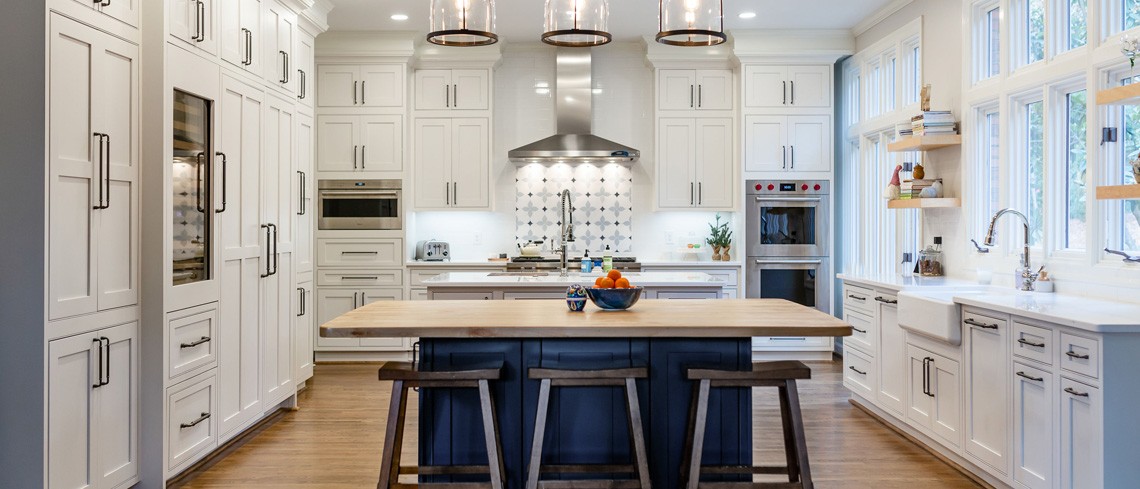 Fairhaven inset door style in Maple finished in Marshmallow Cream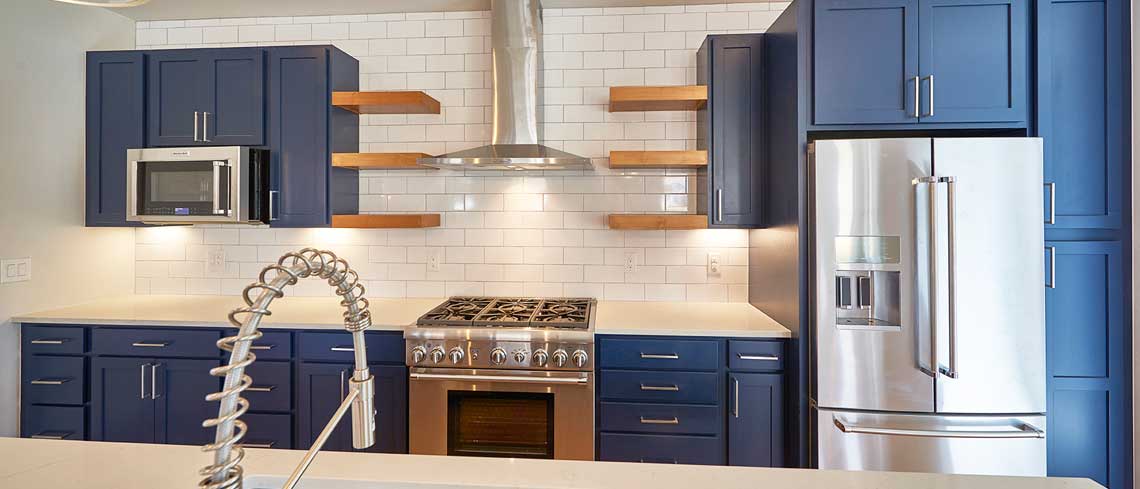 Bedford door style in Maple finished in Blueberry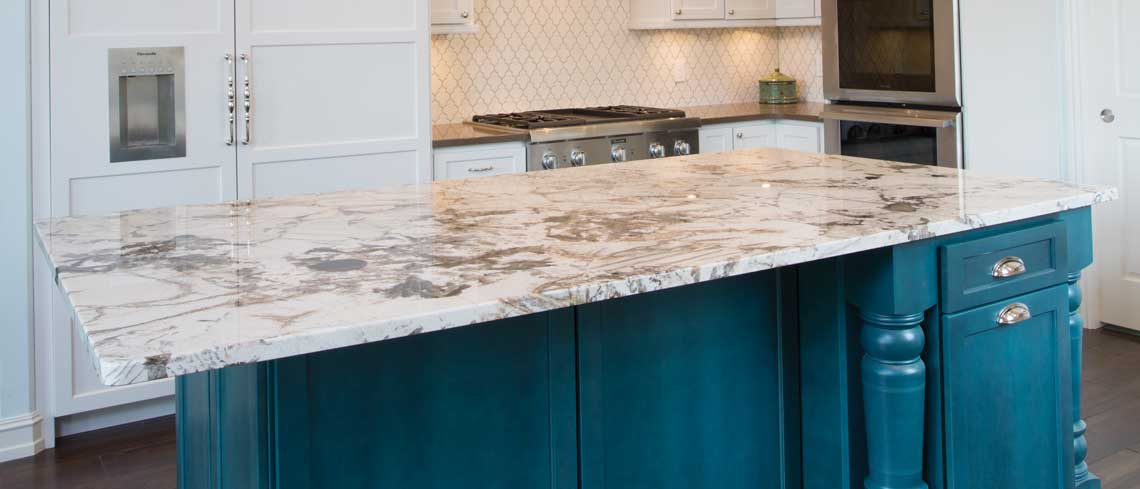 Roseville door style in Maple finished in Marshmallow Cream