Custom Kitchen Cabinets
Design a completely customized look that fits your lifestyle & functionality needs.
Your custom kitchen cabinet design options
Transform your space with the enhanced style & functionality that new custom kitchen cabinets have to offer. At Raby Home Solutions, we offer a variety of custom unfinished wood kitchen cabinet looks, including oak, maple & cherry kitchen cabinets. You can also select from a vast palette of popular kitchen cabinet colors, from dark kitchen cabinets in black or blue to neutral gray or green. Your options are as beautiful as they are endless.
We're proud to give our customers in the Albuquerque & Santa Fe areas access to many styles of kitchen cabinet doors, including the simple & elegant shaker cabinet look. If you're not ready to make a decision on style or color, or if you're unsure which look would suit you best, browse samples in our showroom to see the quality of our finishes firsthand.
Every kitchen cabinet design we create follows our customers' exact specifications. Our partnership with StarMark Cabinetry allows us to offer custom cabinets built to fit your kitchen perfectly, no matter the shape or size you're looking for. Discover custom kitchen cabinets in Albuquerque & Santa Fe, NM here at Raby Home Solutions.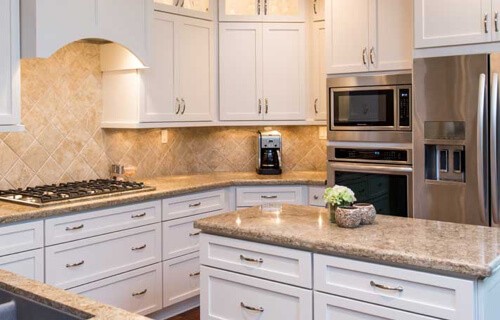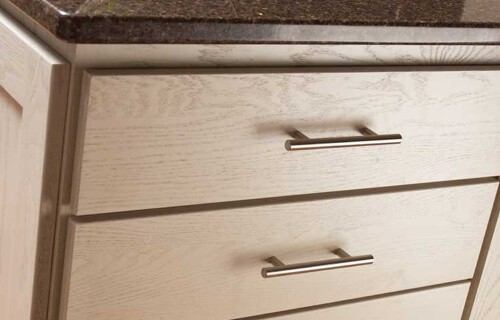 Why choose custom kitchen cabinets from Raby Home Solutions?
The kitchen is typically one of the most used rooms in a home, making functionality & style of equal priority. That's why custom kitchen cabinets are the best solutions, allowing you to build exactly the setup you need for efficiency & organization with the looks you want for your gathering space.
For example, we can help you maximize the usability of your pantry & your kitchen island cabinets with various solutions built to fit your lifestyle. Whether you want a kitchen base cabinet spice rack or custom pullout storage for your wall cabinets, we'll make your vision a reality. Our goal is simply to provide you with high-quality custom cabinetry designs that match your budget & lifestyle needs. We've found that the best way to achieve that goal is to build kitchen cabinets to your exact specifications & lifestyle needs.
Explore Your Custom Kitchen Cabinet Options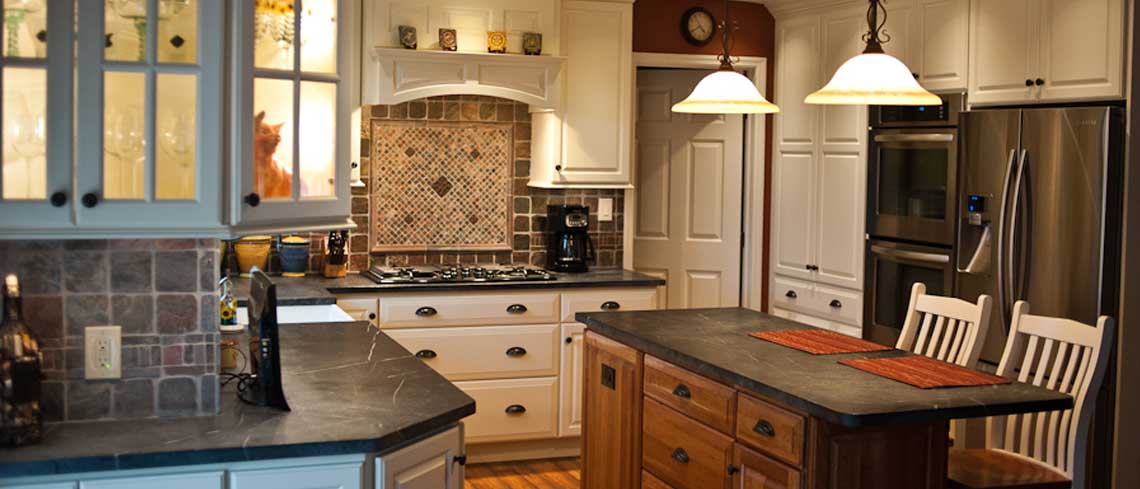 Breckenridge door style in Maple finished in Buttercream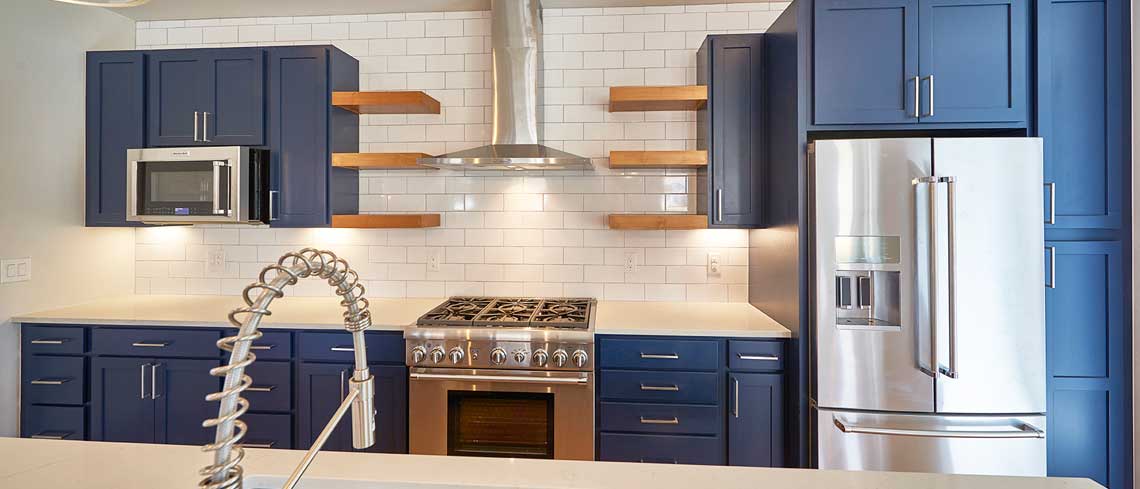 Bedford door style in Maple finished in Blueberry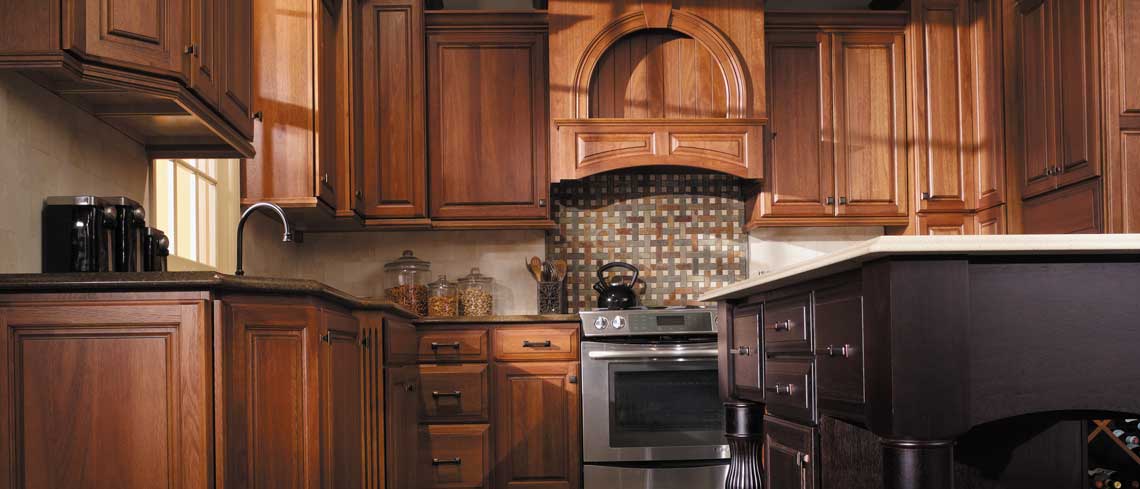 Accord door style in Lyptus finished in Toffee with Chocolate glaze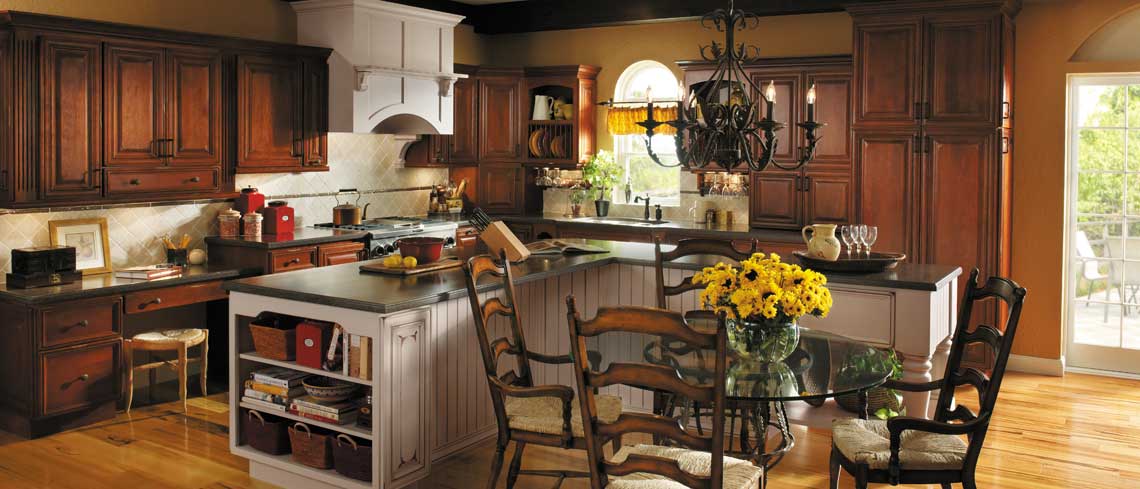 Arlington door style in Cherry finished in Paprika with Chocolate glaze and Old World Distressing