Choosing the best color for your laundry room cabinets
Every laundry room is different. Some homes have a dedicated space just for laundry. In many homes, laundry is done in a larger multi-purpose space such as a kitchen, basement, garage or bathroom. Regardless of where you do your laundry, we want to help you design a space where you'll want to spend time.
Organization is a key part of any laundry routine, whether it's primarily to store cleaning supplies or to sort clothing. Because of this, cabinets often take up a significant portion of the room, making the color of your laundry room cabinets an important consideration.
Think about your own laundry room. Is it spacious or small? Does it have windows, or is it a completely closed interior space? All of these factors will help you determine the best color for your laundry room cabinets.
Popular laundry room cabinet colors
Work with the designers here at Raby Home Solutions to get laundry room cabinet ideas & expert advice about the latest interior design trends, including popular cabinet colors. We offer a virtually limitless array of color options that will make your laundry room a fun, beautiful & inviting space to use.
White laundry room cabinets are versatile in that there is an array of white tones from which to choose. Some whites offer hints of grey or beige for added warmth, which can work will in small rooms with no windows for natural light. You can easily add contrast to a laundry room with white cabinets with the right hardware, such as dark-colored cabinet handles or light fixtures.
If you want a neutral color other than white that will add some personality without going overboard, we recommend beige. Beige laundry room cabinets are timeless & beautiful with many undertones.
We have also helped customize a variety of gray cabinets, which can lean either warm or cool depending on the undertones. We recommend going lighter & warmer if your room lacks windows, or cool colors if you want a clean, calming look. More bolder greys tend to pair well with other neutrals for a sophisticated modern look, while soft greys can look great paired with warm tones & bold accents.
Looking for laundry room cabinets in Albuquerque or Santa Fe, NM? Visit one of Raby Home Solutions' four showrooms in New Mexico.
Explore Your Custom Laundry Cabinet Options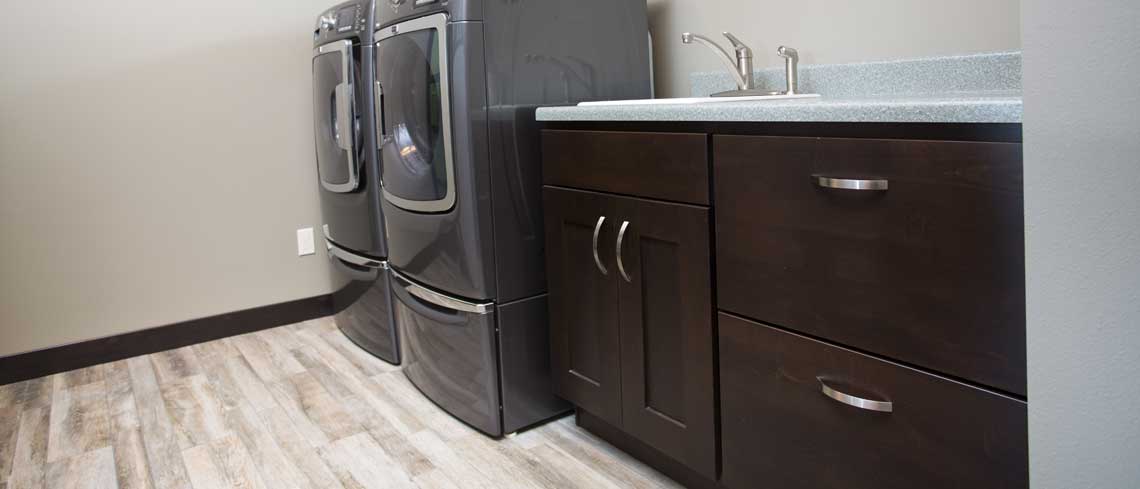 Milan door style in Alder finished in Mocha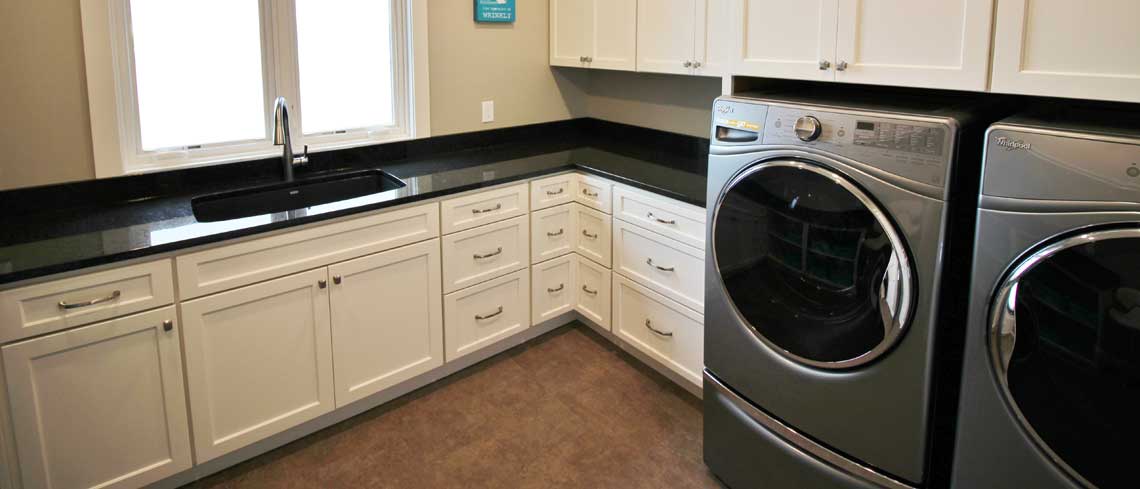 Bonita door style in Maple finished in Black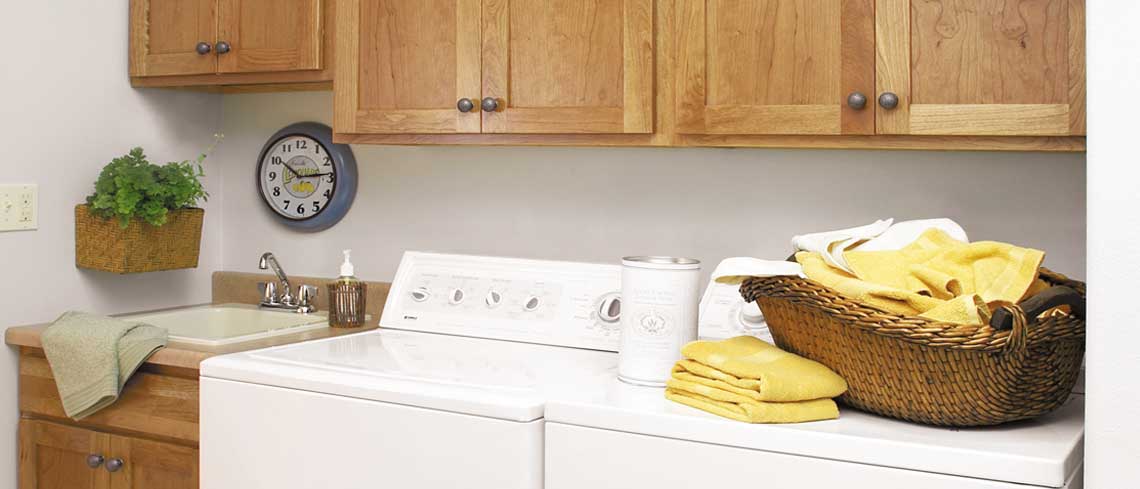 Bedford door style in Cherry finished in Oregano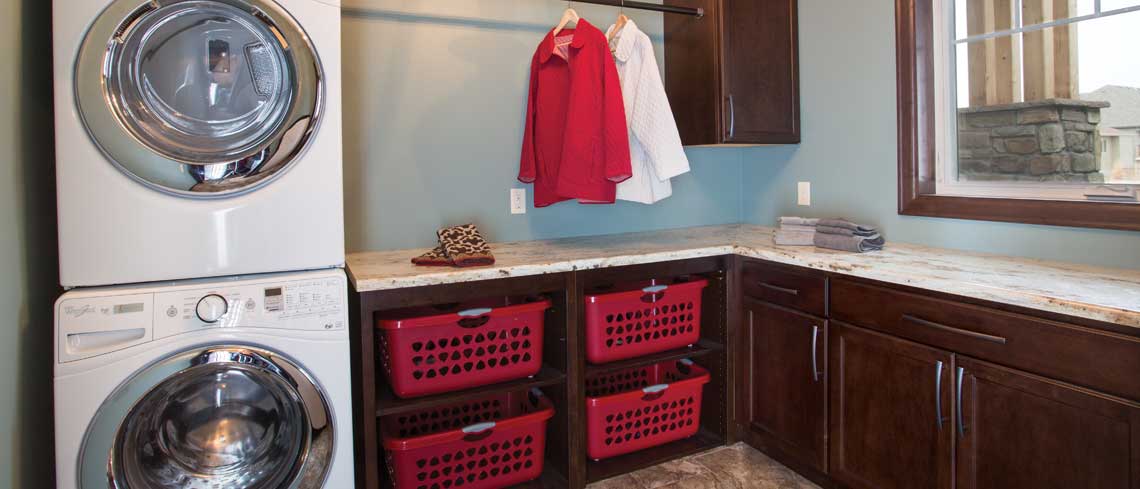 Stratford door style in Maple finished in Mocha