Why choose grey kitchen cabinets?
Whether you spell it grey kitchen cabinets or gray kitchen cabinets, you'll find a wide range of this versatile neutral in warm and cool tones alike here at Raby Home Solutions. If you value quality & affordability, you've come to the right place.
A neutral tone that tends to hide dirt better than white while offering a lighter feel than black, grey is a very versatile cabinet color that can be adapted easily to any space & any décor style. Like with any of our other popular kitchen cabinet colors, you'll find grey kitchen cabinets to match a variety of design trends. If you're looking for a sleek and modern look, the raised panel style of shaker cabinets in grey are an excellent choice. If you're looking for farmhouse kitchen cabinets to recreate the highly demanded rustic trend, you'll also find your ideal style in grey.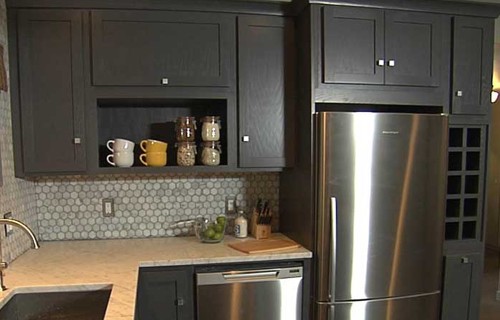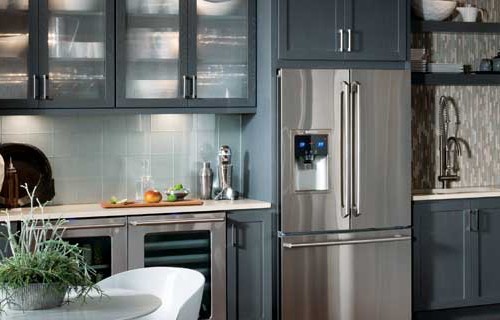 The many shades of grey
The versatility of grey cabinets extends to your color options. While at first glance grey may appear rather one-dimensional, at Raby Home Solutions you'll find a variety of shades to work with.
Blue-grey kitchen cabinets offer a cooler tone that still satisfies neutral palettes. Pair this elegant shade with metallic accents, hardwood floors, & complex tile patterns.
Green-grey kitchen cabinets recall nature, creating a calming atmosphere that pairs particularly well with tans, browns, warm tones & white kitchen cabinets for a two-tone effect.
Greige kitchen cabinets are an alternative to grey, offering a perfect blend of grey and beige. These two neutrals combined offer the perfect canvas for any color palette or pattern.
Charcoal grey kitchen cabinets offer a smoky shade with the moodiness of black that pairs well with colorful tones such as green or blue if you're designing two tone kitchen cabinets.
Of course, these are just some of the options you have for grey kitchen cabinets. Visit one of our four showrooms to discover grey kitchen cabinets in Albuquerque or Santa Fe, NM.
Explore Your Grey Kitchen Cabinet Options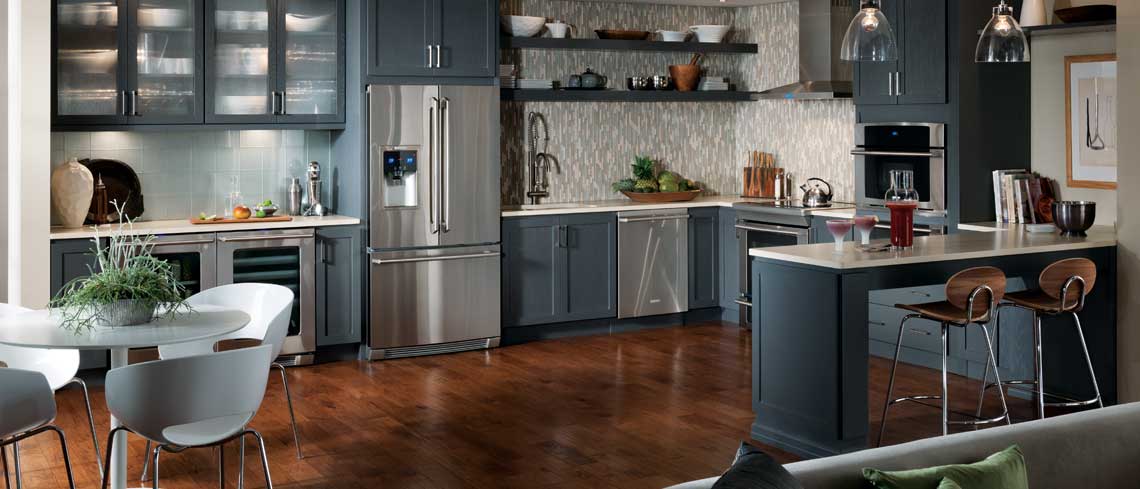 Bridgeport door style in Oak finished in Peppercorn with Nickel glaze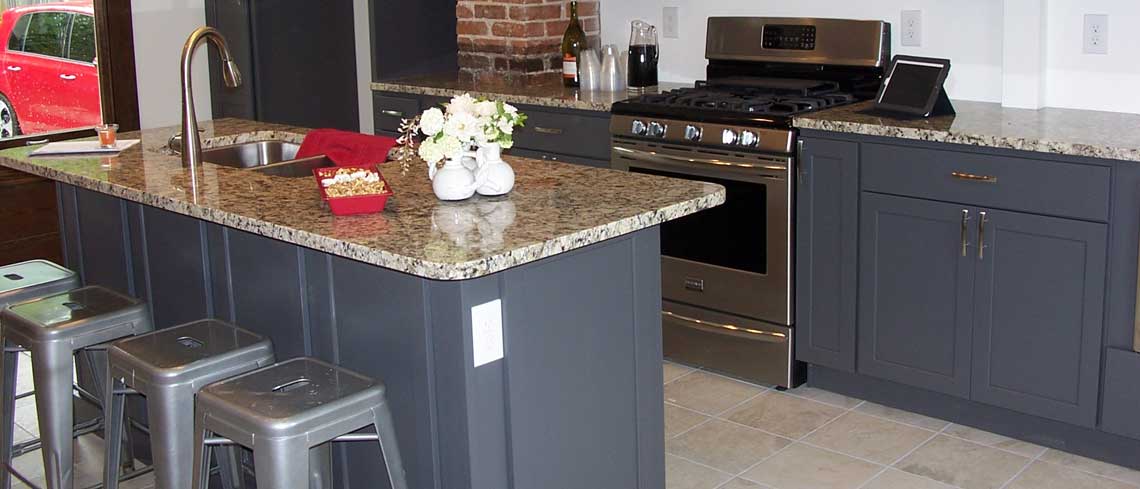 Roseville door style in Maple finished in Peppercorn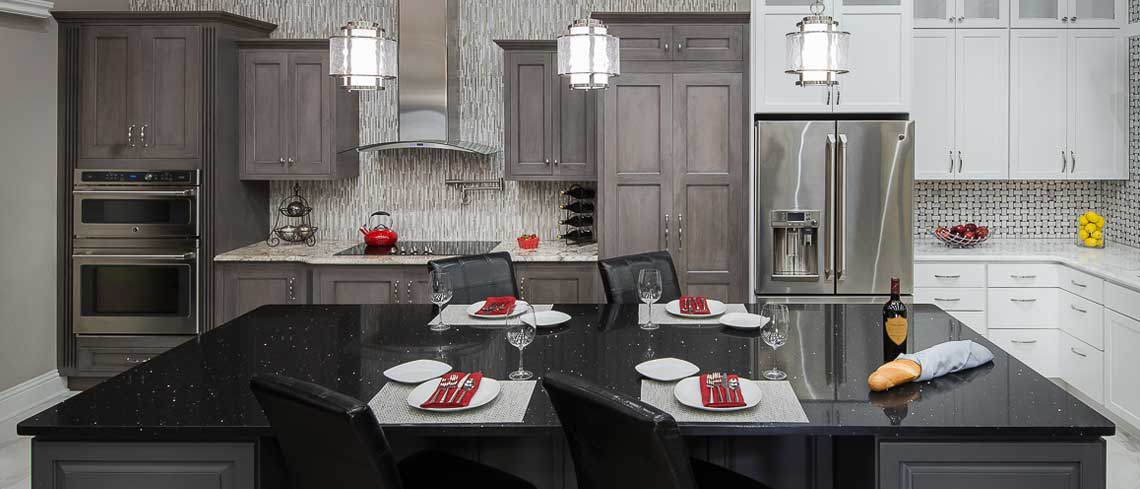 Knottingham inset door style in Cherry finished in Driftwood with Ebony glaze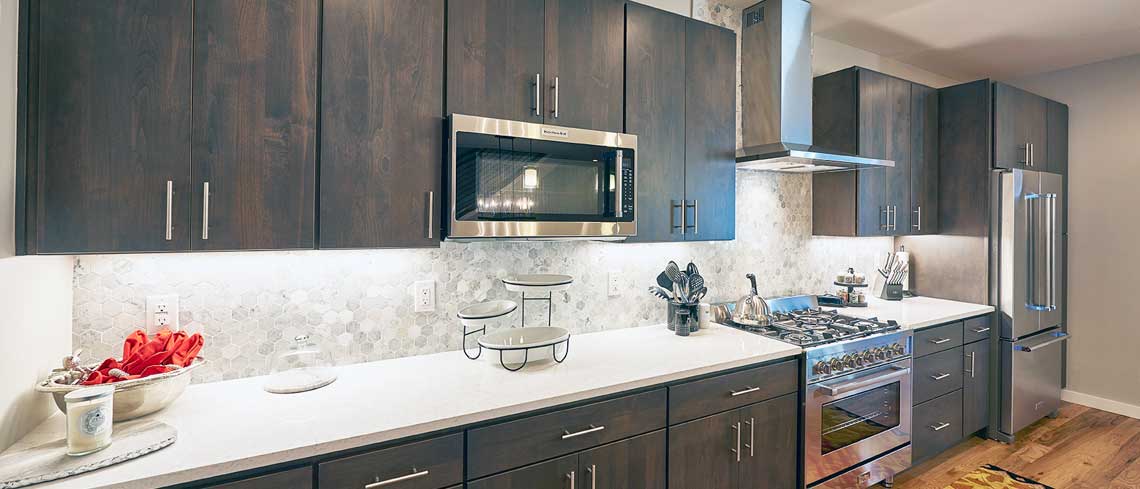 Tempo door style in Alder finished in Slate