Why is kitchen cabinet color so important?
You may not realize it, but cabinets are typically the focal point in any kitchen. They take up a lot of space, and kitchen cabinet doors are often the first thing you'll notice when you walk in. In many kitchens, color is highlighted through the cabinetry even more so than paints & décor.
With cabinets' heavy influence on the look & feel of your cooking & dining spaces, you'll want to find the perfect kitchen cabinet colors for your individual style & décor needs. We offer kitchen cabinets to complement traditional & modern styles alike, from trendy shaker cabinets to farmhouse kitchen cabinets & every look in between.
At Raby Home Solutions, we offer a wide range of the most popular kitchen cabinet colors & wood finishes. If you're searching for new kitchen cabinet colors in Albuquerque or Santa Fe, NM, give your kitchen a bright new look with kitchen cabinets in colors & designs to suit any decorating style when you work with us.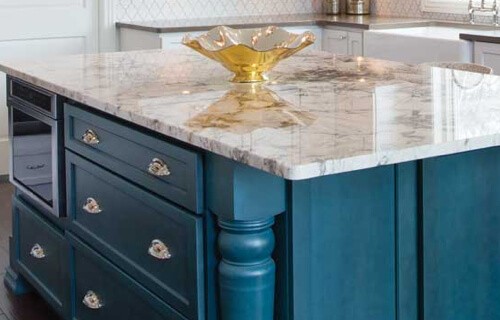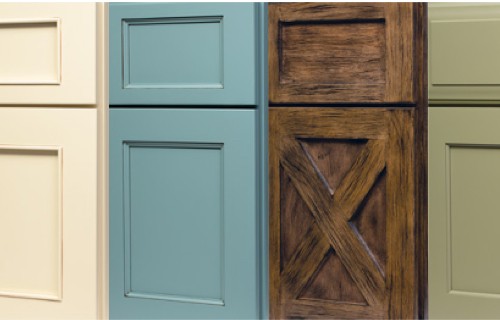 What is the best color for kitchen cabinets?
There is no real right answer to this question, as there are lots of colors that work well on kitchen cabinets. The trick is to find the right one for your space.
Start with an inventory of the other décor items & colors in the room. Look at walls, countertops, backsplashes, floors & appliances to determine whether your space is already dominated by color. If so, you may want to choose a neutral tone. White or grey kitchen cabinets are an iconic way to brighten a dark room & provide a fresh feel that grounds your space, giving you more freedom to play with colors in the rest of the kitchen.
If you want to take a more adventurous approach to color, here are some ideas & recommendations from the Raby Home Solutions team:
Light blue & mint green kitchen cabinets tend to create an airy, ethereal vibe, pairing well with accents in white & stainless steel.
Dark colors such as black, emerald green, or navy blue kitchen cabinets can make a statement while easily coordinating with any style. They can make a room feel warmer, adding depth for a peaceful & inviting vibe. Note that dark kitchen cabinets work best in large spaces – in smaller rooms, you'll want to balance them with white walls & light accents.
Gray kitchen cabinets offer a highly versatile neutral tone that works well in a wide range of home designs. You can almost never go wrong with grey.
White kitchen cabinets are timeless, bright & airy, creating visual space in a kitchen while maintaining a more traditional feel.
Unfinished or wood kitchen cabinets are perfect if you're going for that natural look. Choose from a range of light & dark wood species & finishes, including oak, maple & cherry.
Finally, if you're unable to choose between neutrals & more colorful shades, we're pleased to let you know that you don't have to! You can incorporate both ends of the color spectrum by creating custom two tone kitchen cabinets. If two-tone cabinets are your goal, we recommend putting a light color such as white or gray on top, with darker blue, green or black kitchen cabinets on the bottom. For more advice or to shop for your next kitchen cabinet colors in Albuquerque or Santa Fe, visit one of Raby Home Solutions four locations in New Mexico.
Explore Your Kitchen Cabinet Color Options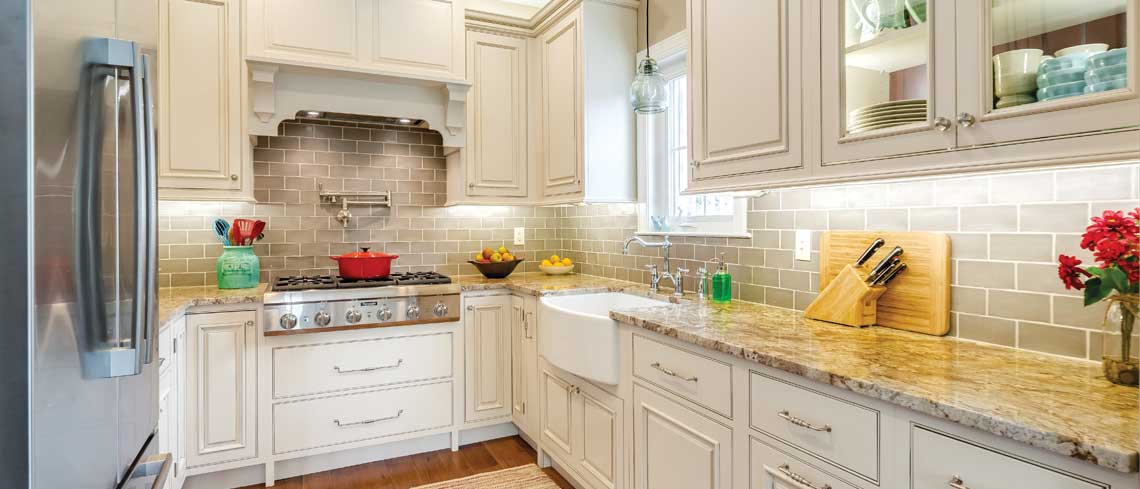 Accord door style in Maple finished in Ivory Cream with Chocolate glaze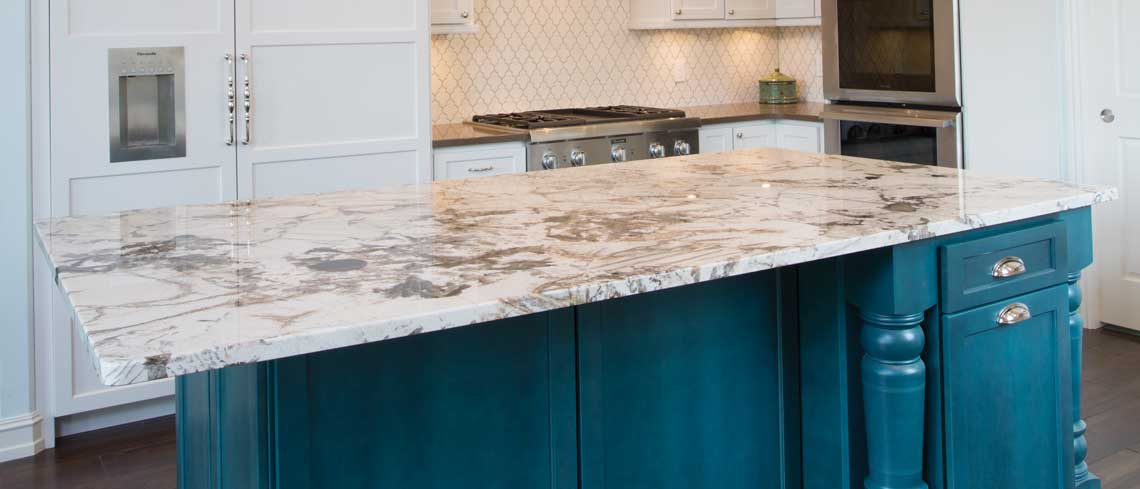 Roseville door style in Maple finished in Marshmallow Cream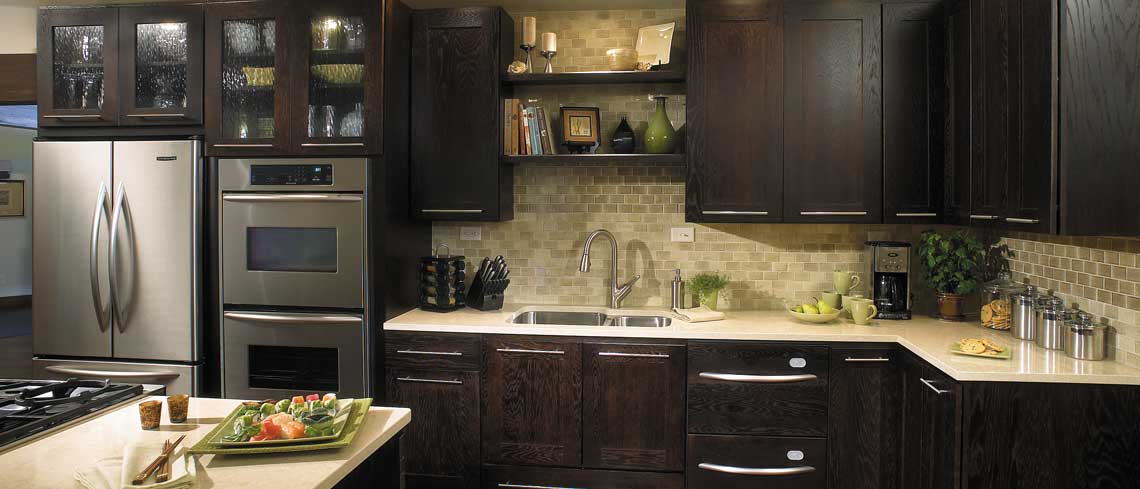 Milan door style in Oak finished in Java
Knottingham inset door style in Cherry finished in Driftwood with Ebony glaze