What Colors Do Quartz
Countertops Come In?
A quartz countertop can add a perfect accent to your home. At Raby Home Solutions, you'll find many colors of quartz countertops to suit a variety of décor styles and room designs. Because they are manmade, engineered quartz countertops can be designed in any color.
The most popular colors are neutrals, and you'll often see quartz countertops in white, black, beige, grey and brown. You'll find beautiful quartz surfaces made to replicate the looks of different types of natural stone, as well as slabs in every shade of the rainbow.
White engineered quartz countertops have become particularly popular in recent years. White brings brightness to a room, reflecting light to open the space and make it feel larger. It pairs well with any color cabinet or paint, dark or light.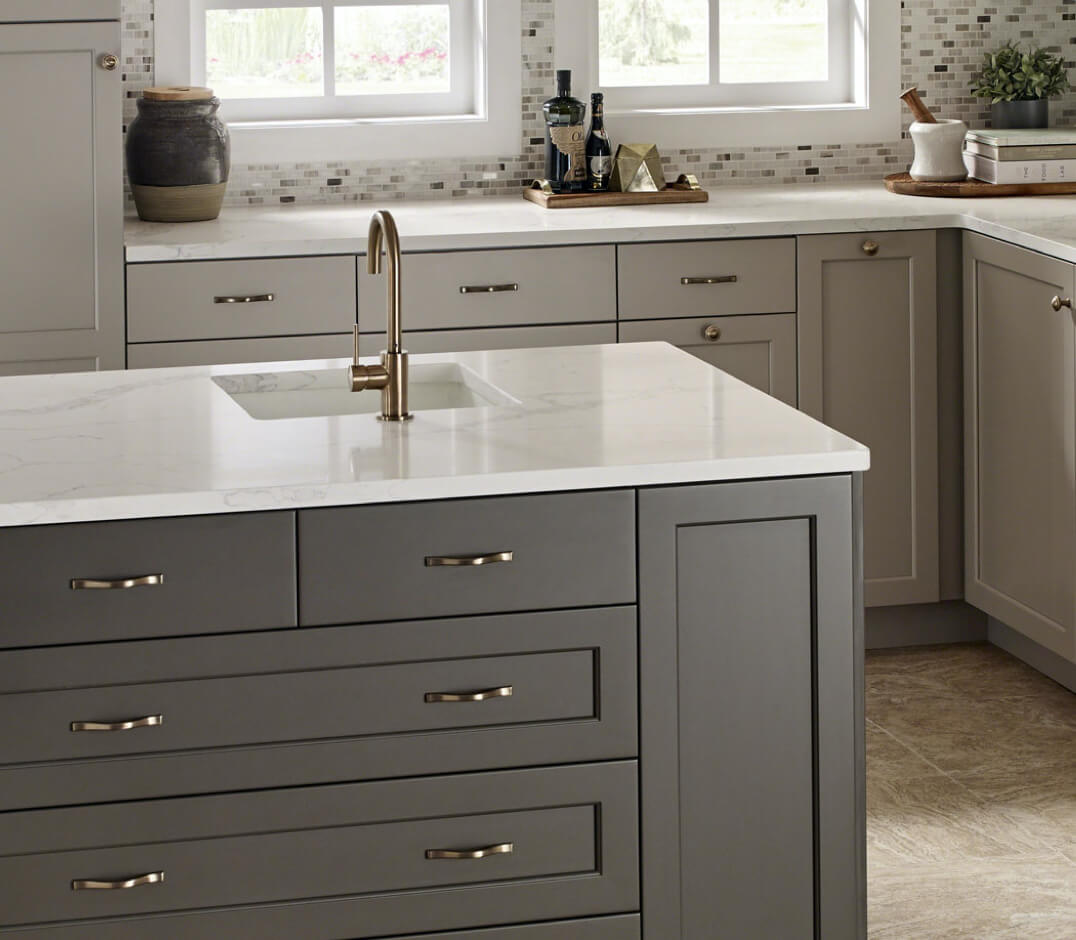 How to Pick a Quartz Countertop Color
With so many different available colors available for your quartz countertops, it can be hard to narrow down your options and choose one. Our team here at Raby Home Solutions is here to help you sort through the many colors, patterns, and finishes we have available so you can decide.
The color you choose will create a different ambiance depending on the surround décor. For example, a charcoal quartz countertop creates an almost industrial feel when paired with wood features or stainless steel. In an all-white kitchen, however, it creates a stark contrasting focal point.
Here are some of the colors you'll find at Raby Home Solutions and their potential uses in your space:
• Light quartz countertops reflect light and make a room feel spacious
• Grey quartz countertops are a neutral choice
• Tan quartz countertops add depth without being loud
• Cooler taupe quartz countertops help harmonize other cool tones in a space
• Copper quartz countertops add warmth, toeing the line between neutral and color
• Colorful countertops like purple or turquoise are bold and charming
No matter the color you choose, your engineered quartz surface will be extremely durable. The best color choice is the one that makes you happy.
You'll also find different patterns available, such as flecked and solid. We recommend solid color quartz countertops for a modern, simple look. These surfaces lack any distracting designs. Sparkling mirror flecks are more sophisticated and luminous, providing an impressive style for your space. If you want a natural stone look, sample a veined quartz countertop.
Explore Your Quartz Countertop Color Options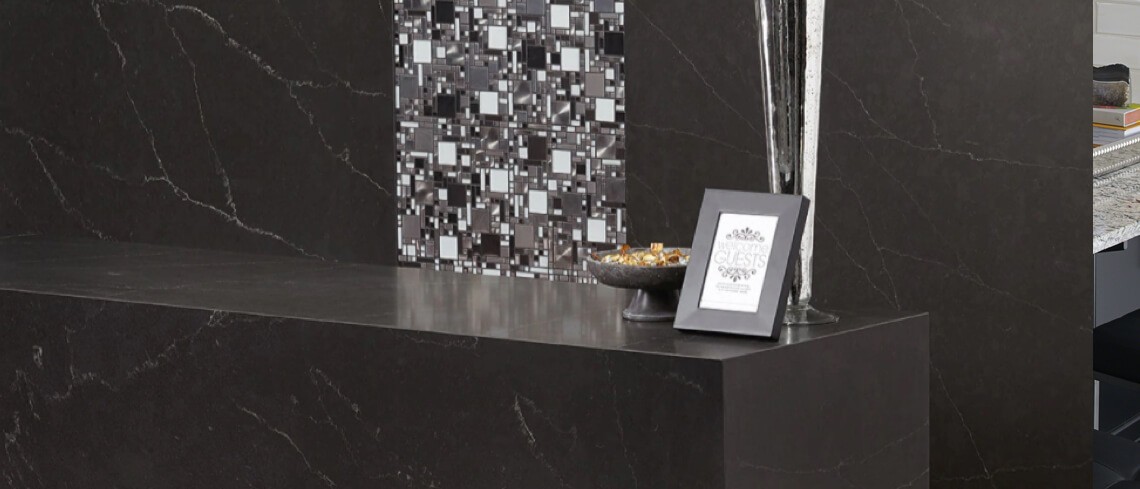 Broadway Black Quartz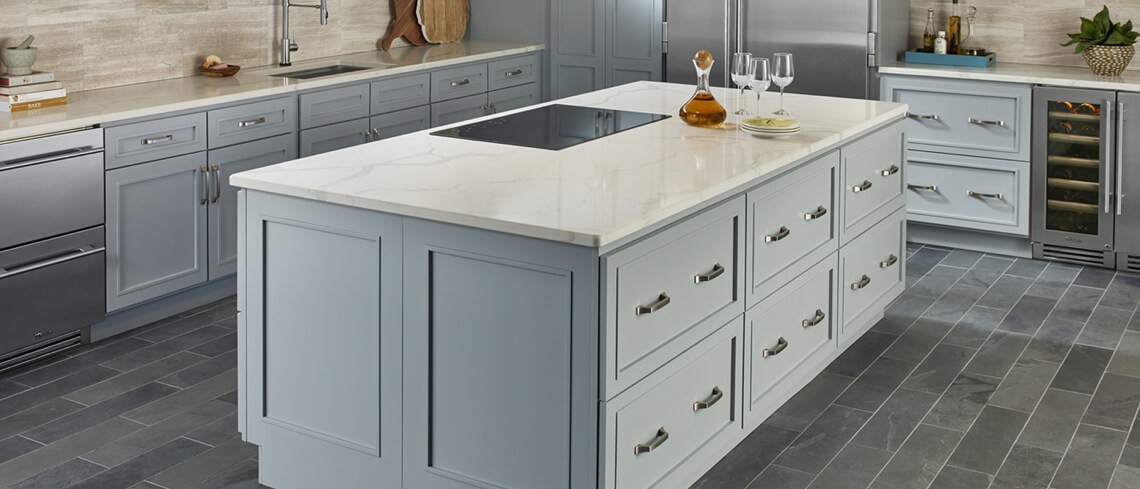 Calacatta Classique Quartz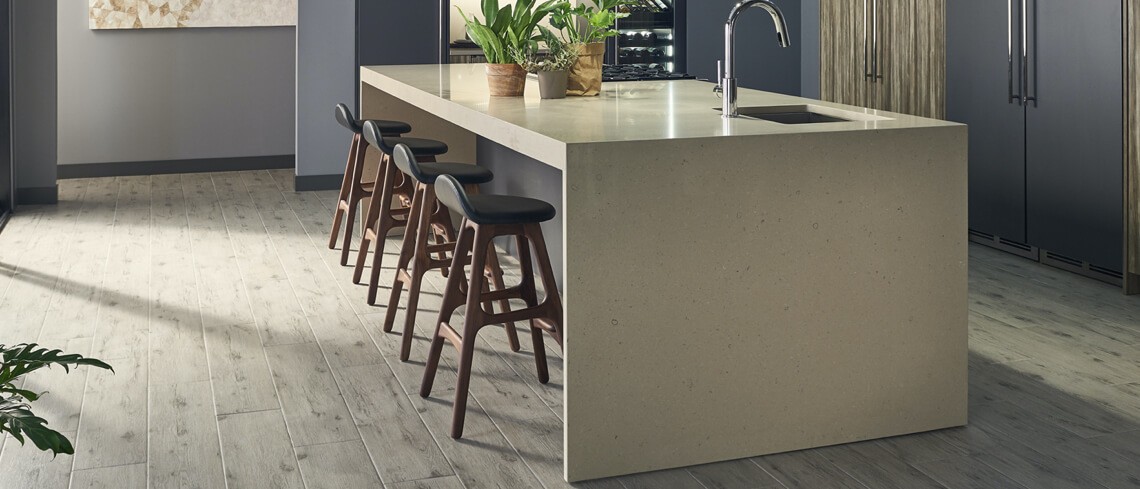 Fossil Taupe® Quartz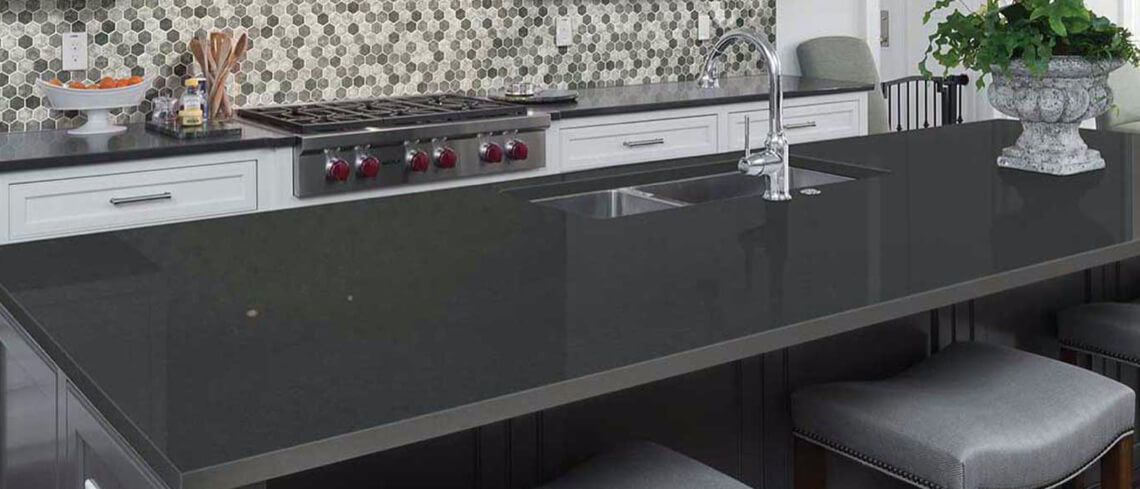 Shadow Gray Quartz