Customize your bathroom wall-mounted cabinets
Looking to add extra storage in your bathroom? One of the most efficient ways to do so is with a bathroom wall cabinet or two. Design additional space to store towels, toiletries and more, all while keeping your vanity top tidy.
Complement your space with a cabinet of the right size. For example, if your bathroom is limited in size, consider a small corner cabinet to maintain maneuverability. Wall cabinets are an easy way to decorate a space while boosting its functionality.
The most popular colors for bathroom wall cabinets
You can design custom bathroom cabinets for your walls in any size, style or color when you work with our team here at Raby Home Solutions. There are many popular color trends to take advantage of, a few of which we've listed below.
A white bathroom cabinet is a versatile element that gives off a clean & tidy look that pairs well with just about any other color. Keep in mind that white surfaces tend to get dirty more easily than other colors.
A black bathroom cabinet fits well into contemporary designs that, like its fellow neutral, white, pairs well with most other colors. Unlike white, black hides dirt and spots quite well.
Grey bathroom cabinets are another versatile neutral that make the perfect modern bathroom cabinets thanks to their soft and fresh look.
Of course, these aren't your only options. You can bring any color idea to the team here at Raby Home Solutions, and we'll match it perfectly. Contact us today for more information.
Explore Your Grey Bathroom Cabinet Options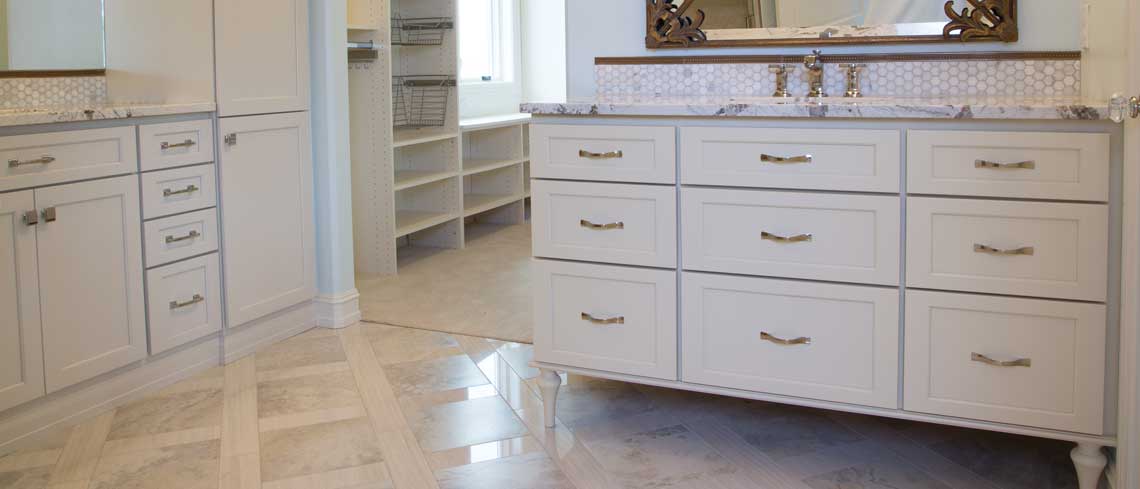 Roseville door style in Maple finished in Macadamia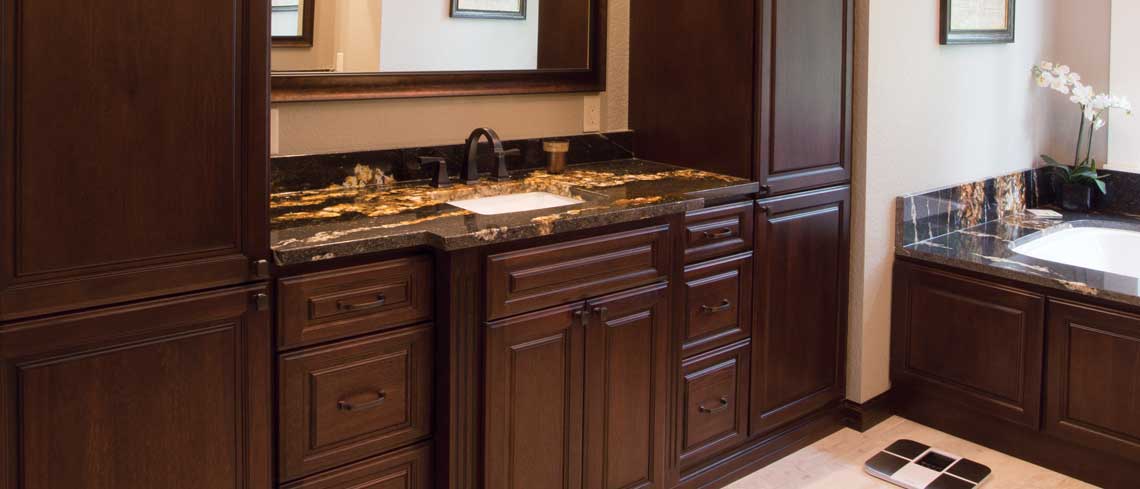 Bedford door style in Maple finished in Marshmallow Cream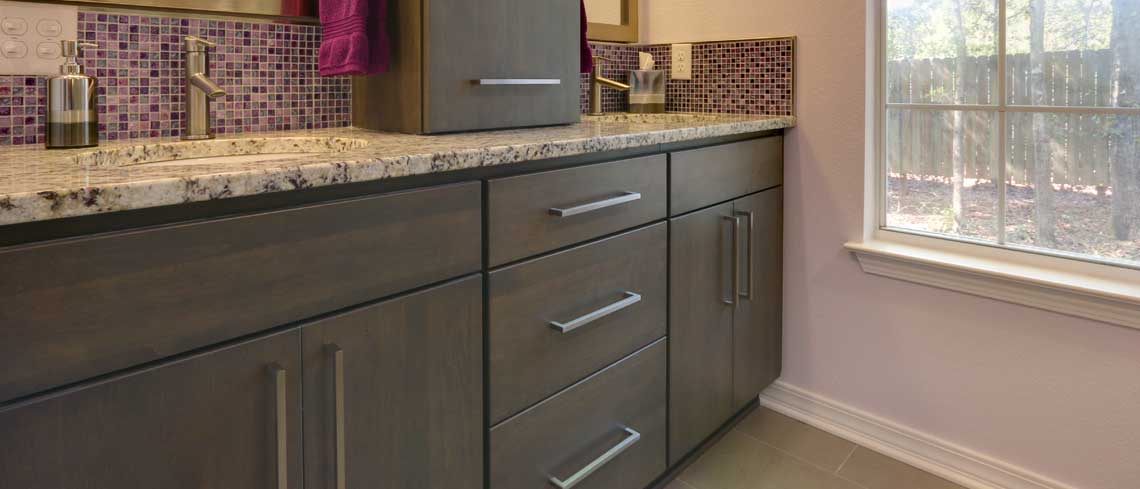 Tempo door style in Alder finished in Slate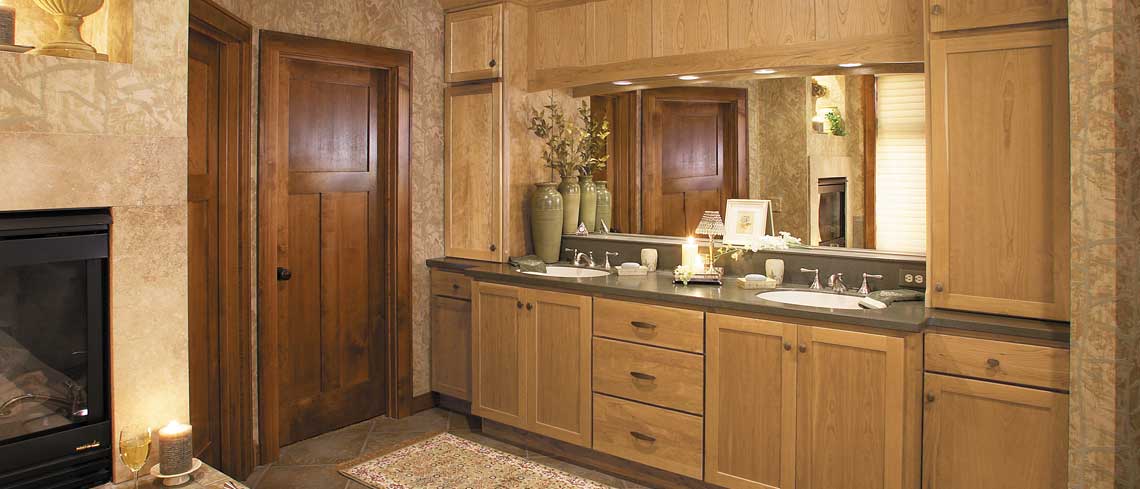 Bridgeport door style in Cherry finished in Natural