Why choose maple for your custom kitchen cabinets?
Maple cabinets are loved for their durability, which exceeds that of oak, birch, pine, & cherry kitchen cabinets. Couple that durability with maple's fine texture & smooth, uniform grain and you have a highly versatile solution for kitchen base cabinets, kitchen island cabinets, kitchen pantry cabinet, or any storage solution you want to create for your space.
That texture & grain easily takes a variety of stains, paints & finishes, giving you plenty of options to achieve the look you're after. To decide on a finish, consider how much natural UV light will reach your kitchen cabinet doors – you'll want one that protects them from damage & yellowing caused by radiation.
A stain will change the color of your maple wood kitchen cabinets, giving them a more natural, rustic look while protecting them from damage. A glaze will add depth or accentuate your wood's natural properties for added elegance. If you want to maintain the natural state of your maple cabinet wood, you can opt to treat them with a heat-resistant varnish or a clear protective layer.
Designing a kitchen with custom cabinets made of maple wood
When it comes to choosing the best color for kitchen cabinets, it all boils down to your personal preference. Maple has a natural honey color that will give any kitchen a sophisticated feel, whether you want traditional, modern, or rustic farmhouse kitchen cabinets. Better yet, that feel will never go out of style! Maple's staying power makes it so that all you need to refresh your kitchen's look through the years is to swap out hardware or complete some simple cabinet refacing or refinishing.
You can take a maple cabinet in any design direction, painting or finishing it in a variety of popular kitchen cabinet colors. For a traditional look, opt for dark kitchen cabinets with deeper maple hues & accessories such as black granite countertop surfaces. If you want a brighter, more open space, try a lighter maple wood for your shaker cabinets. Adding in a fun or colorful backsplash or paint job will lend a modern aesthetic.
When it comes to pairing flooring with your cabinet design, you can generate a homey feel like light, neutral surfaces such as a cream or beige tile or even a light-colored hardwood floor.
Explore Your Maple Cabinet Options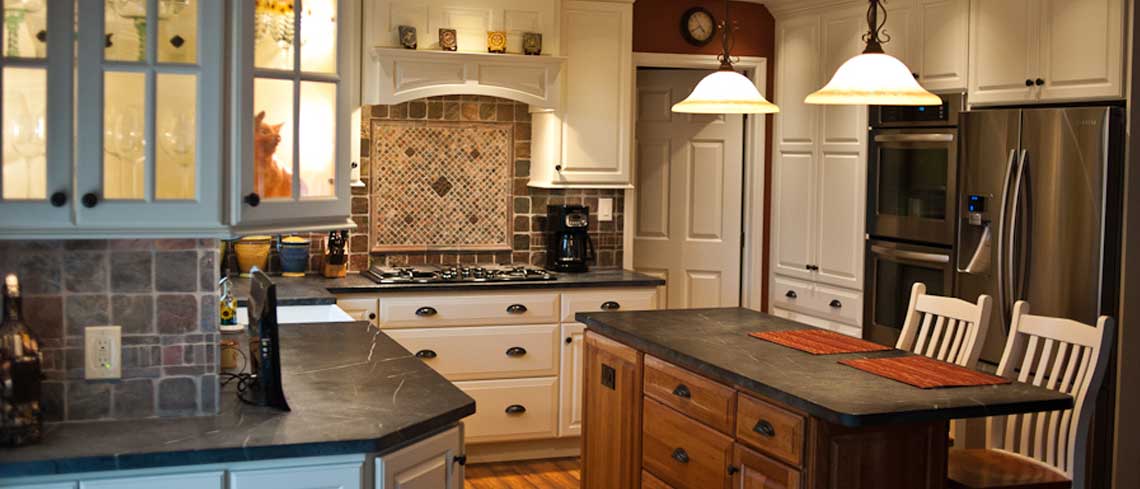 Breckenridge door style in Maple finished in Buttercream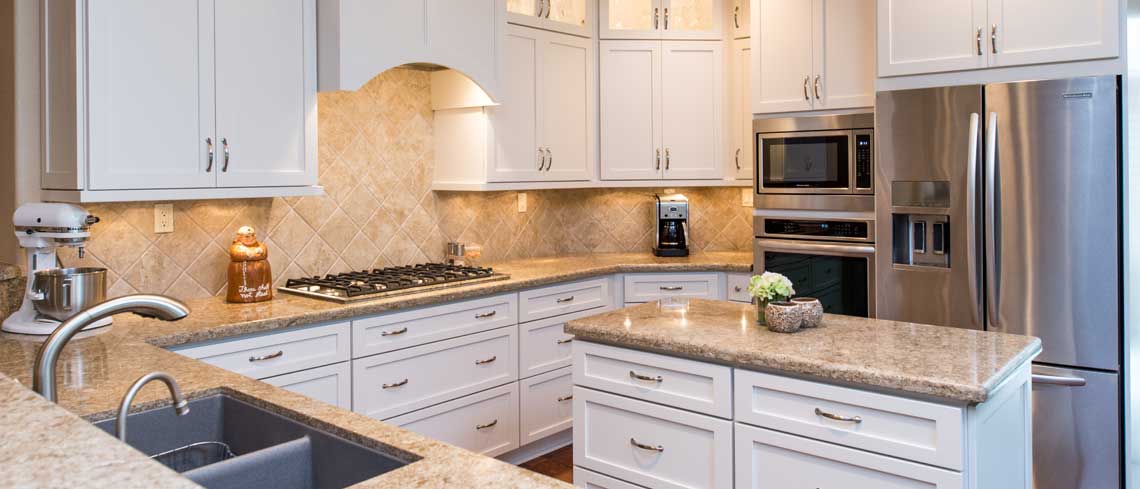 Bridgeport door style in Maple finished in Marshmallow Cream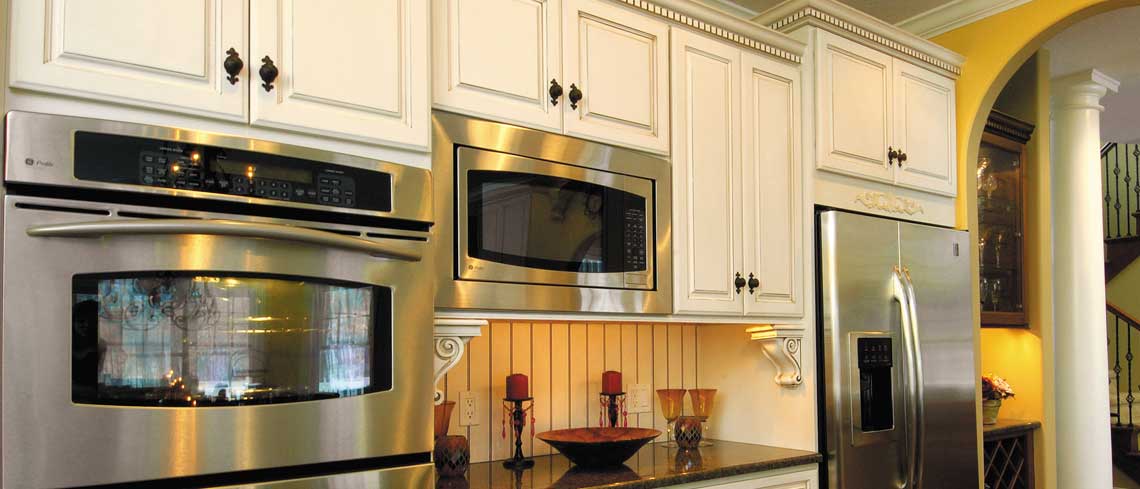 Accord door style in Maple finished in Ivory Cream with Chocolate glaze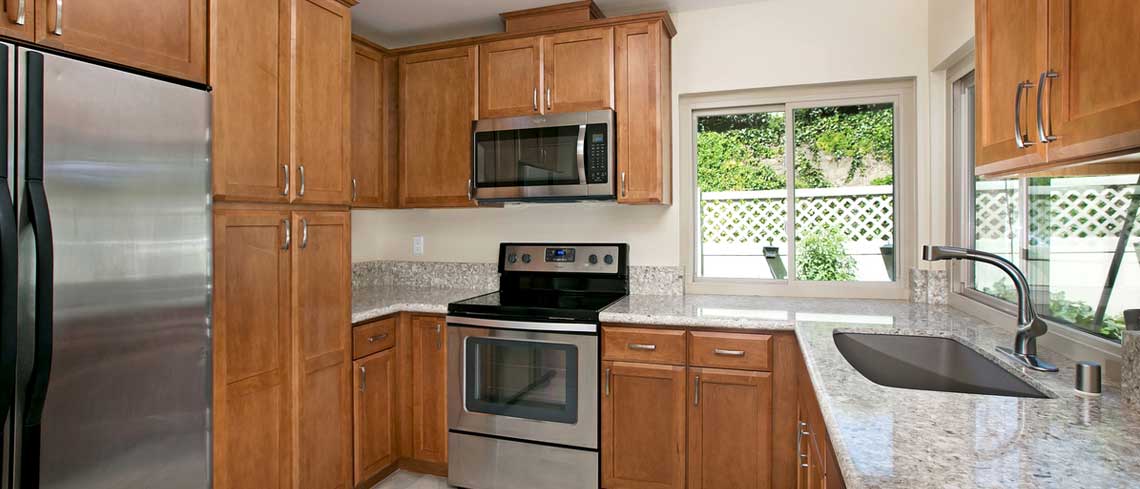 Bridgeport door style in Maple finished in Caramel