Planning your laundry room cabinet design
Laundry rooms tend to come in many shapes & forms, often fitting into nooks or multi-purpose utility rooms in the home. Here at Raby Home Solutions, we can help you transform your laundry room with the right custom laundry room cabinets, combining storage & style in a way that makes doing the chore of laundry a more pleasant experience.
Coming up with laundry room cabinet ideas can be challenging. If you don't already have a plan, we recommend starting by planning out your organizational needs. Before you choose a style, color or design for your laundry room cabinets, think of your needs. Will you have storage for your cleaning supplies & detergents? Shelves & hanging areas for clothing? Once you know what you want to achieve with your new space, you'll be better equipped browse the practically endless style options we offer for laundry room cabinets in Albuquerque & Santa Fe, NM.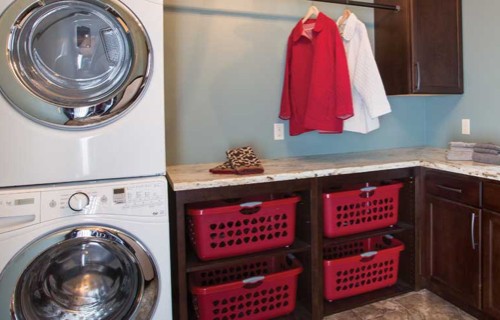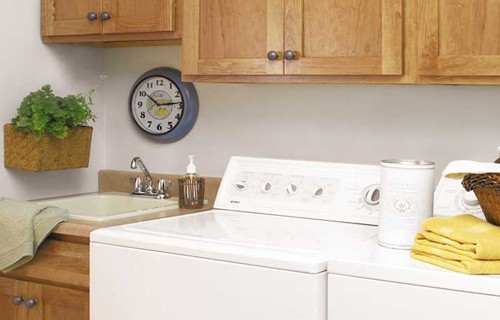 Laundry room cabinet styles & colors
Depending on where your laundry room is located, you may be renovating other rooms at the same time. In that case, you may choose to match your laundry room cabinets with your kitchen cabinets or those in other rooms of the home. Before you make any final decisions, consider, the mood you want to establish in your laundry room. Will you create a more traditional design with raised panel cabinets, or do you want a more modern laundry room with a style like shaker cabinets? Neutral grey & white laundry room cabinets have become an increasingly popular trend. Get inspired by the most popular laundry room colors at Raby Home Solutions.
Whatever you choose for your space, you'll find all these options & more when you shop custom StarMark cabinets in Albuquerque & Santa Fe at Raby Home Solutions.
Explore Your Laundry Room Cabinet Options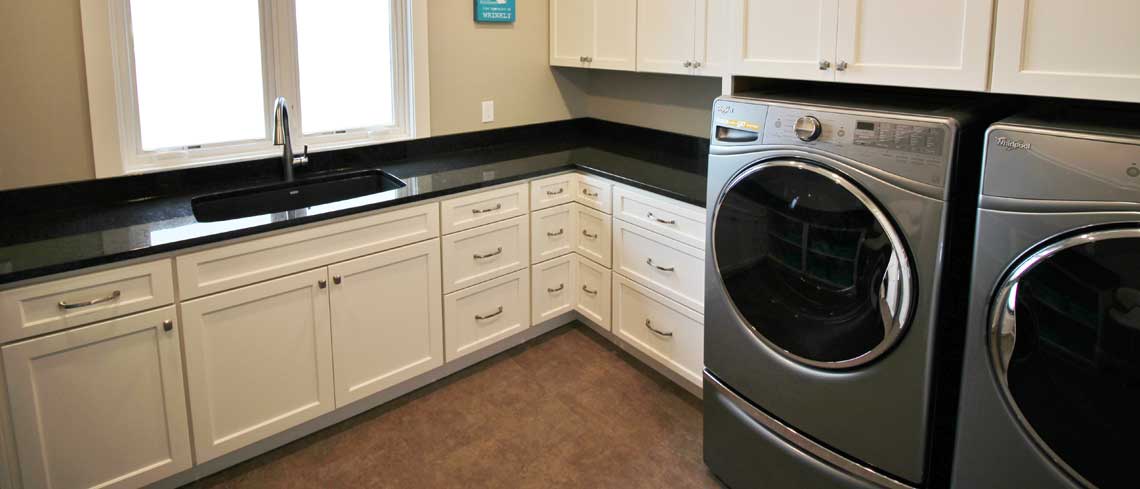 Roseville door style in Maple finished in Marshallow Cream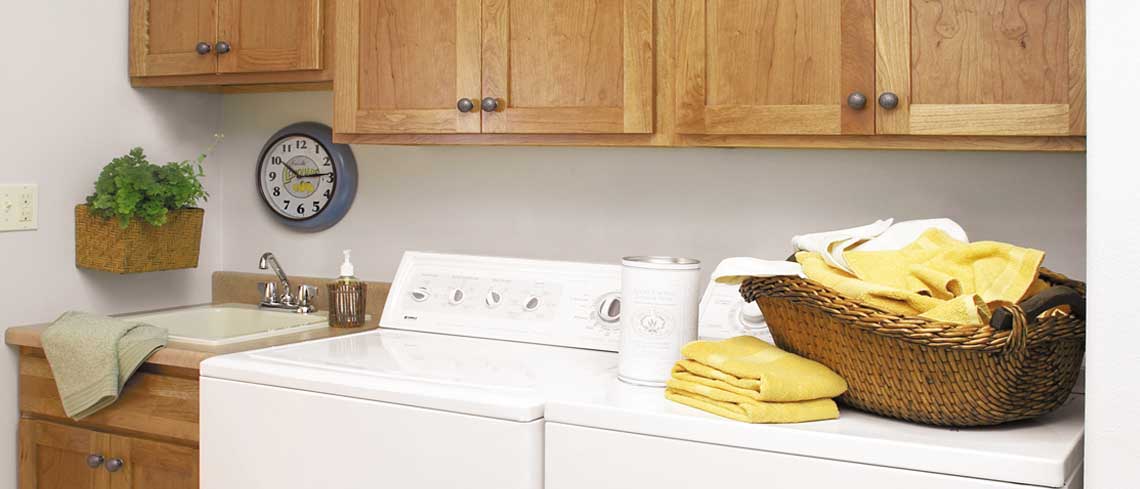 Bedford door style in Cherry finished in Oregano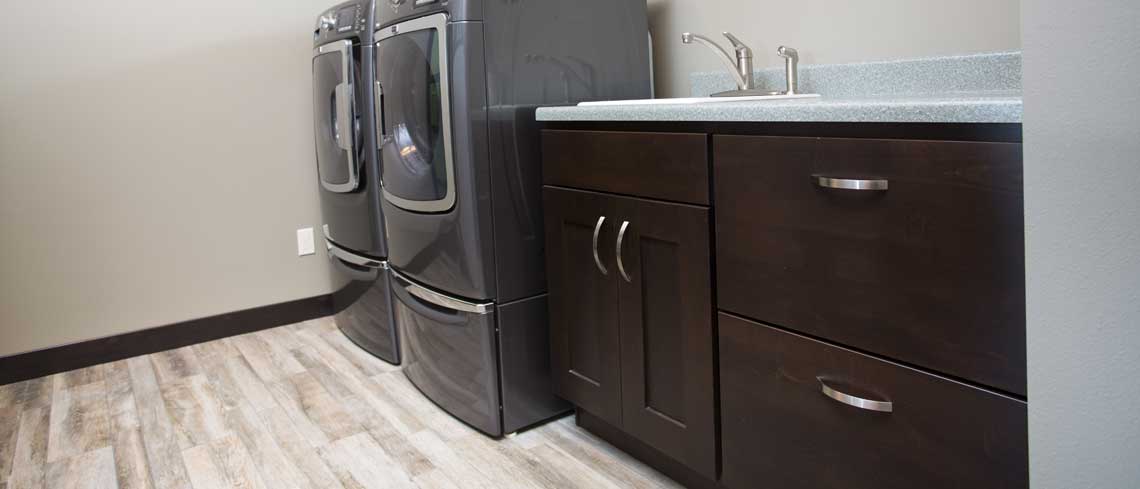 Milan door style in Alder finished in Mocha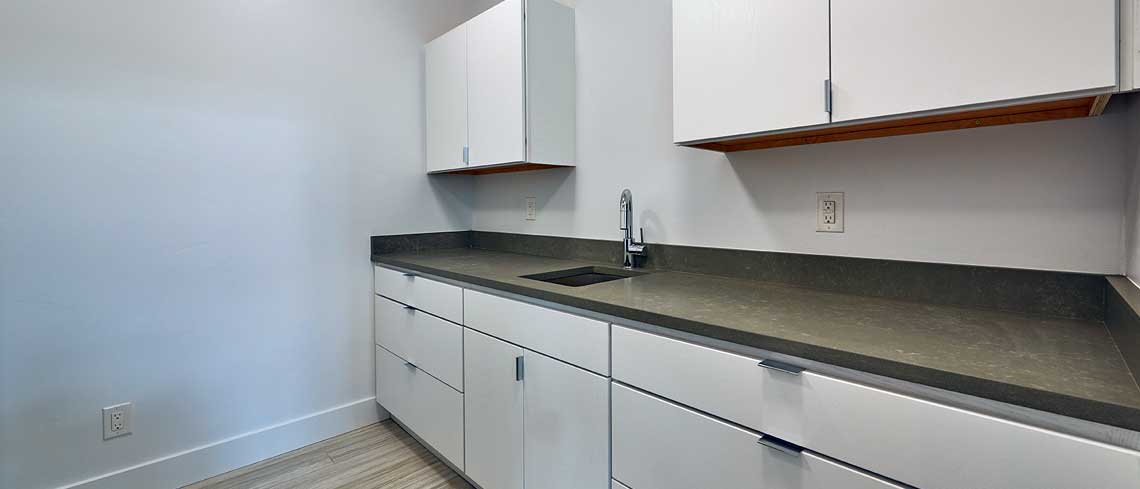 Tempo door style in Quarter Sawn Oak finished in White