Custom Countertops
Beauty. Precision. Performance. Peace of Mind.
Custom countertops in Albuquerque, NM
Are you looking for elegant stone countertops that are as beautiful as they are functional? Look no further! Raby Home Solutions uses state-of-the-art technology to fabricate beautiful countertops from natural stone.
Because we digitally cut and finish countertops in-house, we're able to offer all of our countertops at a better price, meaning you get exactly what you want to your exact specifications!
Interested in an accessible renovation? Learn more about renovations that make it easier for you to enjoy your home, including your kitchen and your bathroom!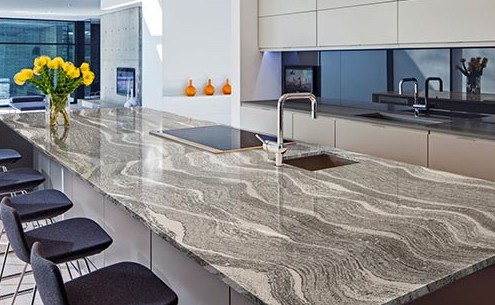 A more precise cut
At Raby Home Solutions, we've cut costs as well as time! With our advanced equipment, it takes a mere twenty minutes to process a slab of stone and transform it into your beautiful new countertop! Better yet, you can use our software to visualize your new countertops in your own home before we get started, which will allow you to see your updated kitchen or bathroom.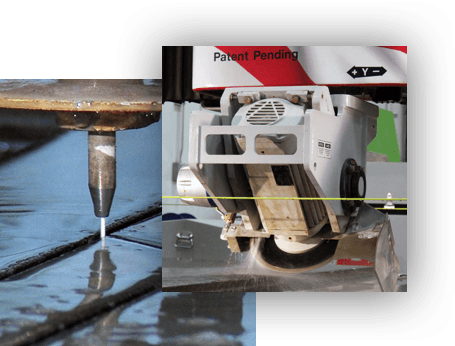 EXPLORE OUR STATE-OF-THE-ART COUNTERTOP FABRICATION
At Raby Home Solutions, our countertops are all made in-house using state-of-the-art technology. Each is cut to perfectly match your space and are fully customizable. Watch below to learn more about the design process.
More Precise Cuts
What do saws, lasers, and water jets have in common? They all play a part when it comes to designing your custom counters.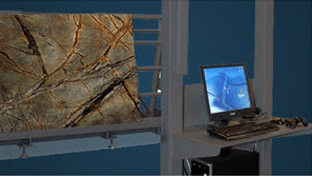 Guaranteed Vein Match
Choose the exact look you want for your home and visualize it in a full 3D design before we make the first cut.
High-Quality Finish
Our high-tech manufacturing process allows us to shape and polish your countertops to allow for a high-quality finish and a beautiful end result. See it in action!