Custom Countertops
Beauty. Precision. Performance. Peace of Mind.
Looking for elegant, long-lasting real stone countertops at a cost you can actually afford?
Look no further - Raby Home Solutions provides full, in-house fabrication of natural stone slab using state-of-the art technology to digitally cut and finish beautiful countertops.
Our countertops are less expensive than our competitors because we do it all ourselves without a middle man - meaning you get what you want, faster & exactly to your specifications. Explore to learn more.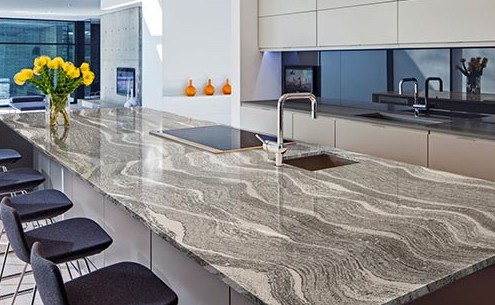 A more precise cut
At Raby Home Solutions, we've cut costs and the time it takes to process a slab of stone. With the advanced equipment we have today, it takes only 20 minutes for your new countertop to spring to life!
Use our software to visualize your countertops in-home in full 3D before any processing begins, so you can see exactly what your future kitchen or bathroom will look like.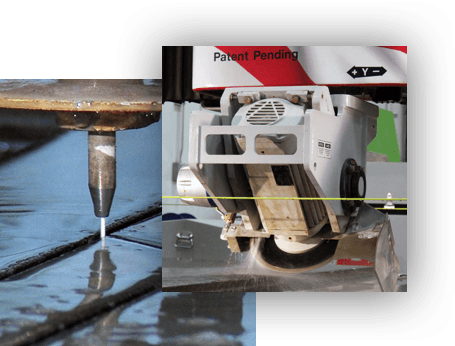 STATE-OF-THE-ART CONTERTOP FABRICATION
We craft every unique countertop in-house using American-made, state-of-the-art technology. Our countertops are cut to match your space perfectly, and are completely customizable down to the exact vein pattern on the surface thanks to our cutting-edge software. Watch below to see how our design process works.
More Precise Cuts
What do saws, lasers and water jets have in common? They're all pieces of the puzzle that come together to give you the finest, most precise cuts imaginable.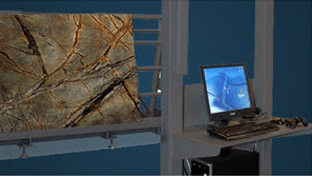 Guaranteed Vein Match
Choose exactly the portion of stone that
you want for your home, and visualize your design in full 3D before any cuts are made.
Higher Quality Finish
We're route, shape and polish your
surfaces all at once thanks to our high-tech hardware. See a true titan in action!