Maximize beauty & efficiency in your laundry room
Laundry is an important part of every household, and an efficient routine is key to keeping life running smoothly. With custom laundry room cabinets, shelves, drawers & other accessories from Raby Home Solutions, we can help you change the way you organize your laundry cleaning, folding, drying & sorting forever.
At the same time, there's no reason that an efficient & usable laundry room can't also be a beautiful design, regardless of whether it's is a full-sized room, a closet, or part of a mudroom, basement, garage or other multi-purpose space. The design team here at Raby Home Solutions will help you design a functional laundry room featuring custom-built laundry room cabinets with all the shelf space & organization racks you need to store all of your detergents, ironing boards, hampers & more.
Discover how to get all the beauty & function you need out of your laundry room with custom laundry room cabinets in Albuquerque & Santa Fe, NM.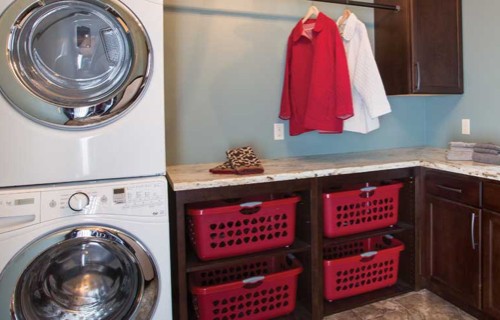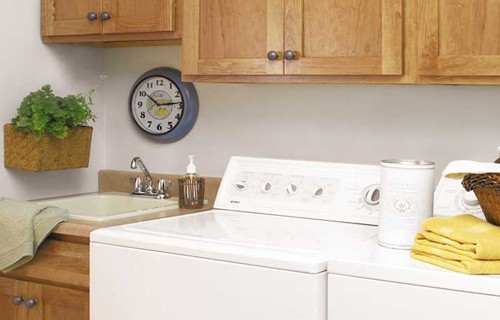 Get laundry room cabinet ideas from our experts
When you shop for custom cabinets from Raby Home Solutions, you'll work with our design professionals. We're here to help you narrow your options, match your lifestyle needs & generate laundry room cabinet ideas as part of a collaborative design geared toward making your dream laundry room a reality in a budget-friendly way.
Makeover your outdated laundry area with custom cabinets, plenty of shelf space, organization racks, built-in accessories, and unique design touches. Choose from a variety of wood stains & color options including popular white laundry room cabinets, greys, blacks, blues & more.
Explore Your Custom Laundry Cabinet Options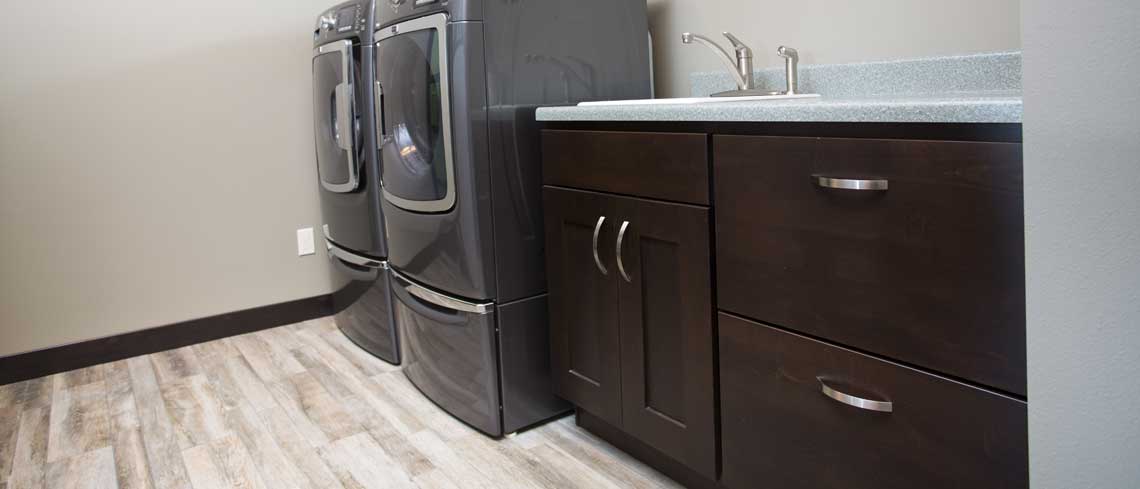 Milan door style in Alder finished in Mocha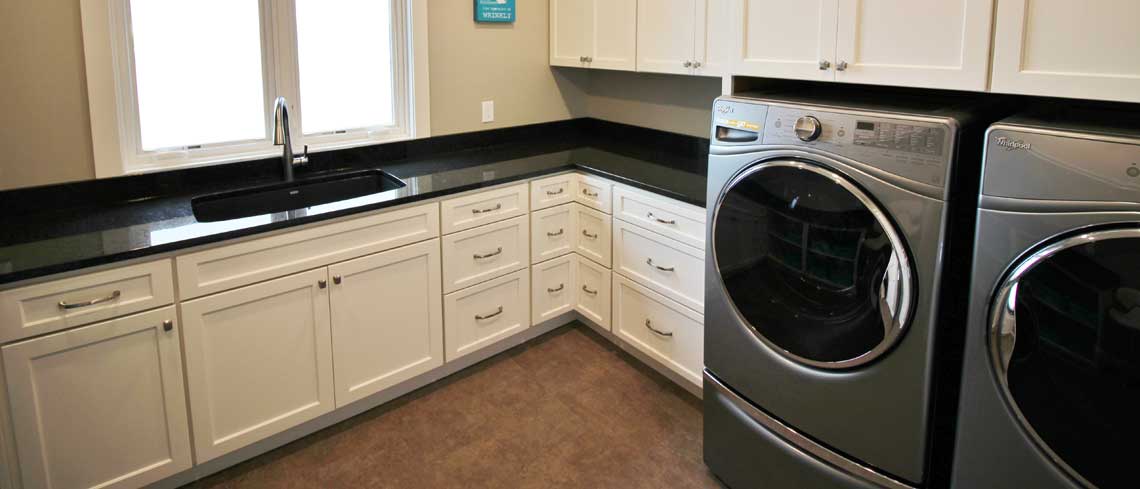 Bonita door style in Maple finished in Black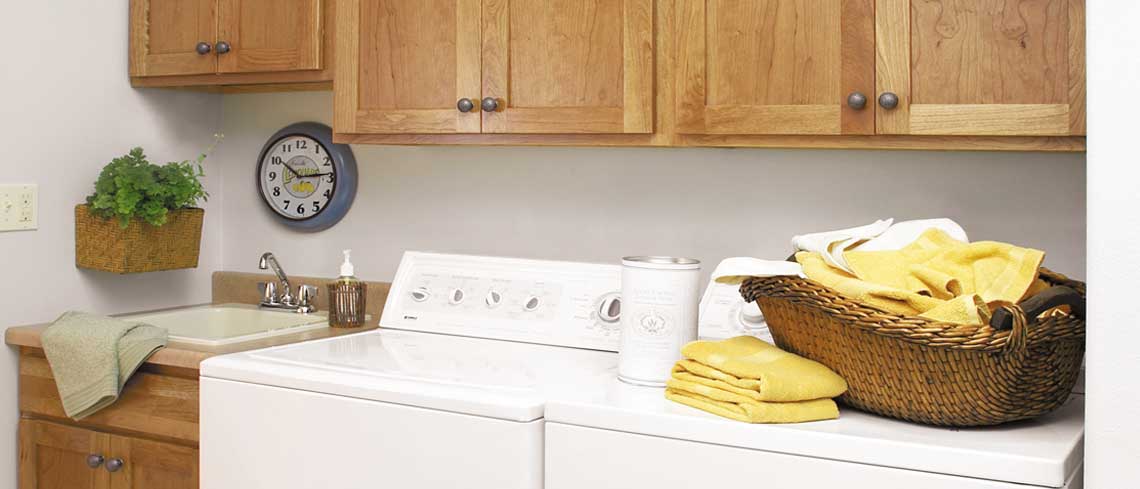 Bedford door style in Cherry finished in Oregano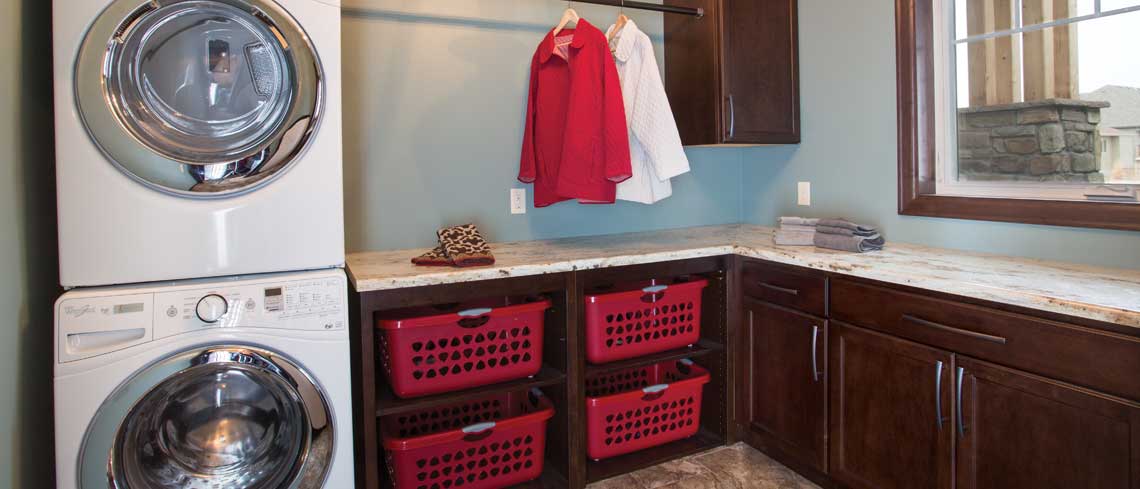 Stratford door style in Maple finished in Mocha