Designing custom kitchen cabinets in black
Black is one of the most basic colors in interior design, offering a highly versatile neutral tone that can be used in a variety of ways. Because black goes well with everything, it's an effective accent color. Black kitchen cabinet styles range from contemporary modern cabinets to rustic farmhouse cabinets. Often associated with elegance & sophistication, black kitchen cabinets can be used to make a statement. However, this powerful color can also create stark contrast and overwhelm a space if not used carefully. Balance & subtlety are important when designing with black kitchen cabinets.
Work with the design team here at Raby Home Solutions & discover beautiful black kitchen cabinets in Albuquerque & Santa Fe, NM. We have the experience you need to generate ideas & inspiration to use black kitchen cabinets in your own custom kitchen design. Learn more below.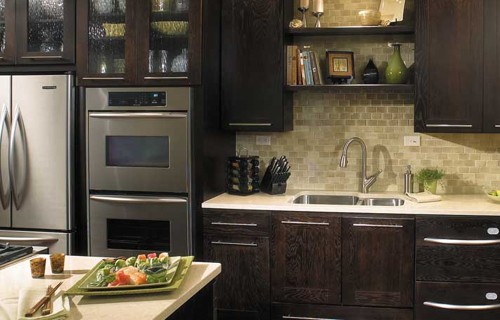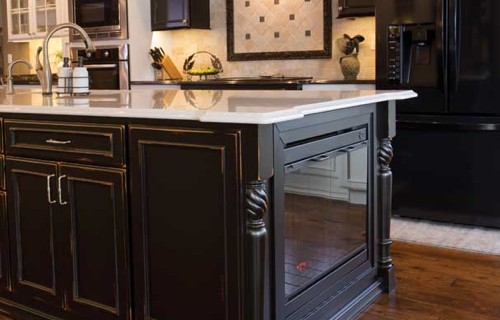 Ideas for black kitchen cabinets
Soften the sleek, modern feel of black cabinetry with a lighter color, such as white or spring green, or with warm wood tones like a medium-stained countertop or kitchen base cabinets.
Have an abundance of natural light coming through your kitchen windows? Use black kitchen cabinets to contrast with the natural light & see how a black kitchen can be bright.
For a more modern cabinet style, use gold or gold-colored hardware & fixtures to transform an otherwise simple kitchen into a background for luxe sophistication.
If you're working with a small kitchen design, all-black cabinetry may be overwhelming. Instead, consider two tone cabinets with black on your lowers & leaving your uppers white.
Colored lighting fixtures pair perfectly with black's versatile neutral background, while colorful area rugs can provide pattern & a visual break from large black cabinets.
There's so much more that you can do with black kitchen cabinets. Work with our team of experts in Albuquerque & Santa Fe, NM for even more ideas.
Explore Your Kitchen Cabinet Options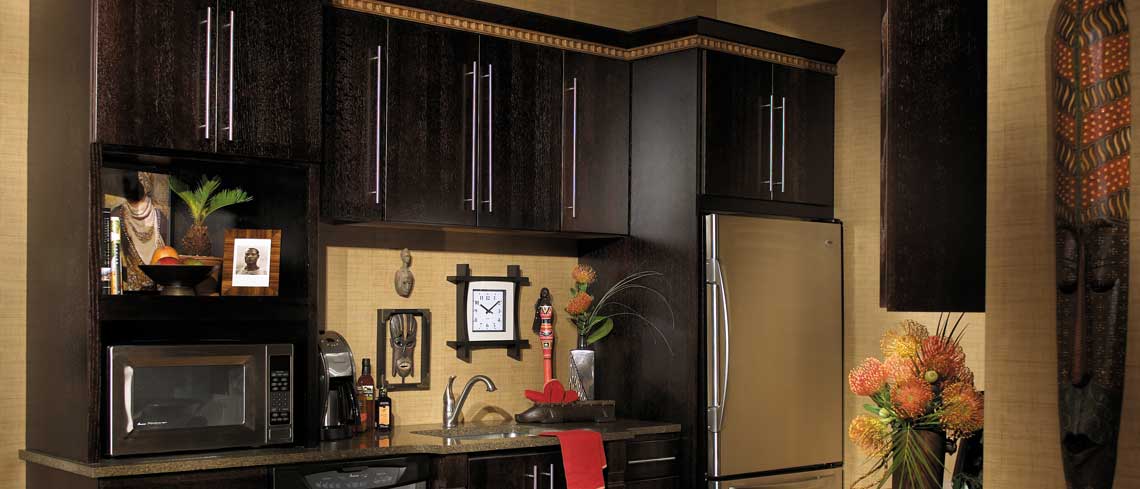 Tempo door style in Quarter Sawn Oak finished in Java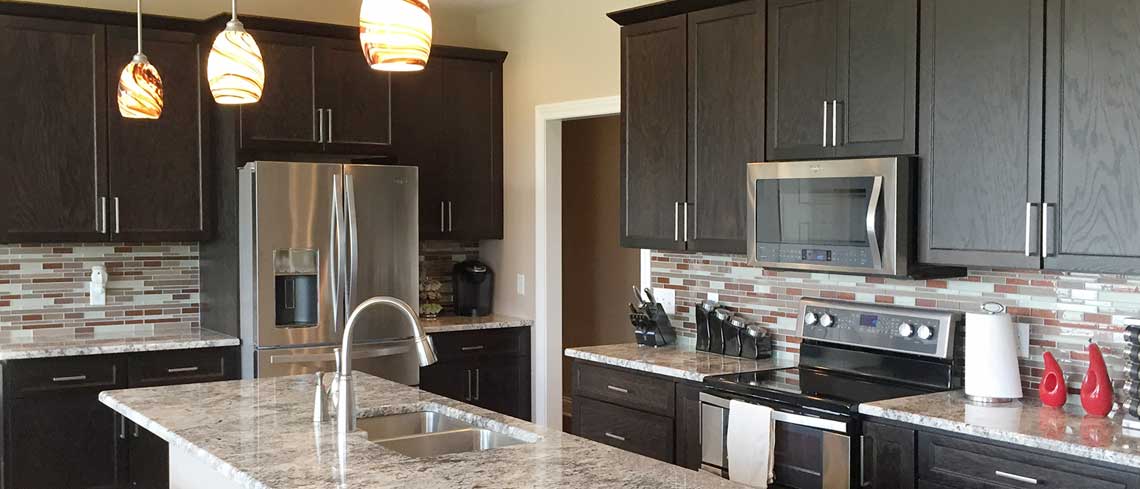 Stratford door style in Oak finished in Java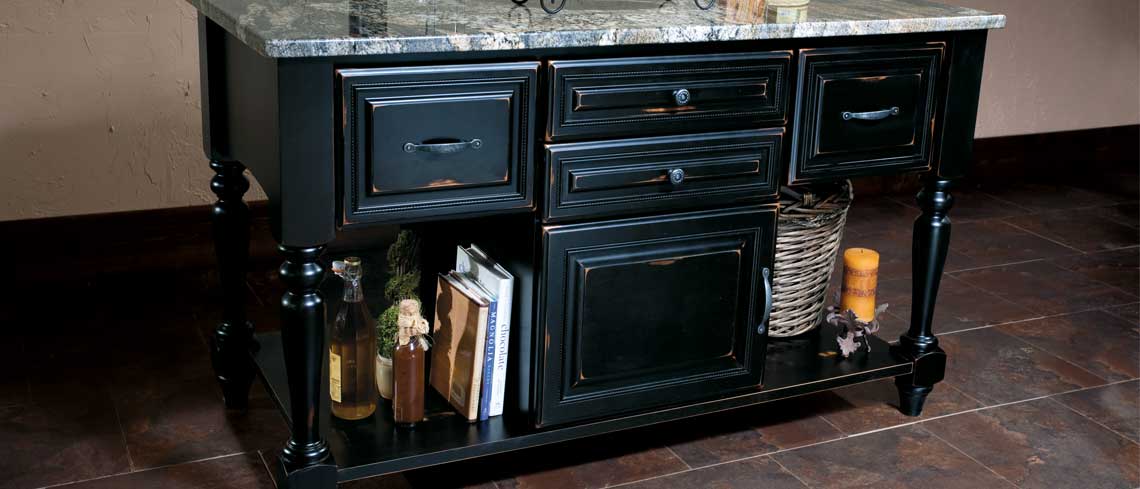 Augusta door style in Maple finished in Amaretto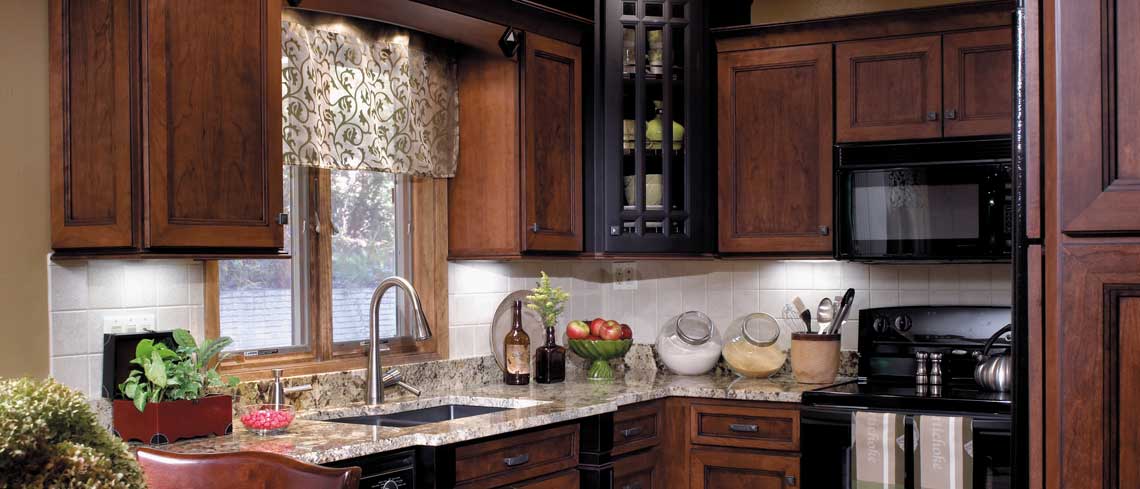 Corona door style in Cherry finished in Nutmeg with Ebony glaze