The characteristics of oak wood kitchen cabinets
Oak can feature a variety of hues, colors & textures, making it a versatile go-to in kitchen design. Durable with a timeless look, oak lends an air of refinement & warmth to any area of your home. The unique minerality in the wood grain makes oak well-suited for light and dark kitchen cabinets alike.
Oak hardwood is exceptionally heavy & wear-resistant, preventing dings and curves in your kitchen cabinet doors. Instead of soaking into the wood, water tends to run off, especially when a finish has been applied. If you want the natural grain to remain visible through your finish, go for a glazed or varnished look that shows off your oak's natural texture. Oak also takes paint well, meaning you could easily have access to a range of the most popular kitchen cabinet colors.
In short, oak cabinetry offers the following benefits:
A durable waterproof surface for your kitchen pantry cabinet, island, & more
A traditional aesthetic that stays stylish even as trends come and go
A wide range of color options from deep, dark reds to white or light grey
Kitchen cabinet design with oak wood
Oak is a favorite of homeowners and interior design industry professionals alike. The distinctive traditional look of oak pairs well with a variety of aesthetics.
For a rustic look use dark fixtures and appliances such as cast irons knobs and a black refrigerator paired with deep reds or lighter oak.
For a modern design combine lighter countertops with stainless steel appliances & modern fixtures. Think light cabinets and dark hardware.
When designing with dark hardware, create stylish contrast with lighter oak cabinetry. On the flip side, you can also use  darker oak cabinetry to contrast with lighter fixtures and tile.
Explore Your Kitchen Cabinet Shaker Options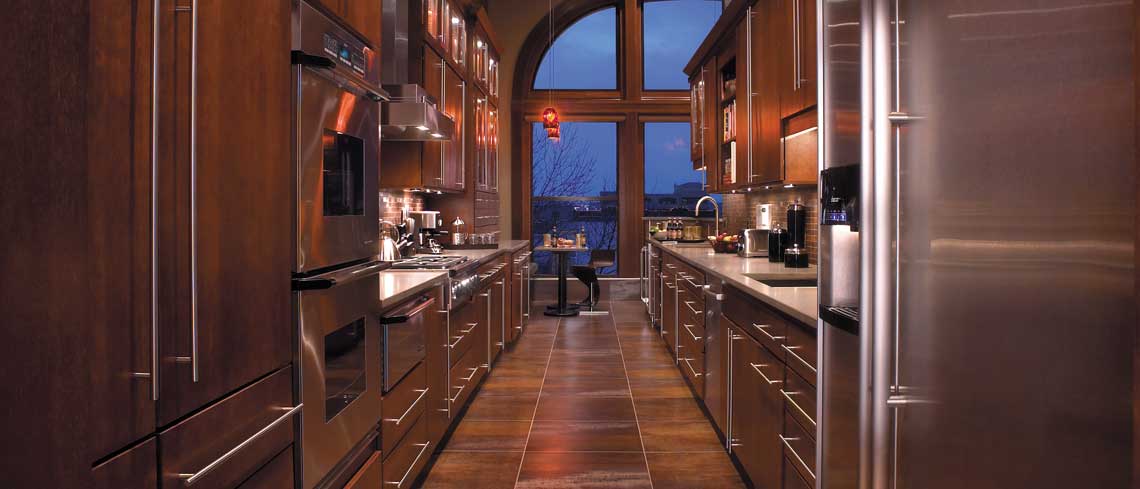 Tempo door style in Quarter Sawn Oak finished in Chestnut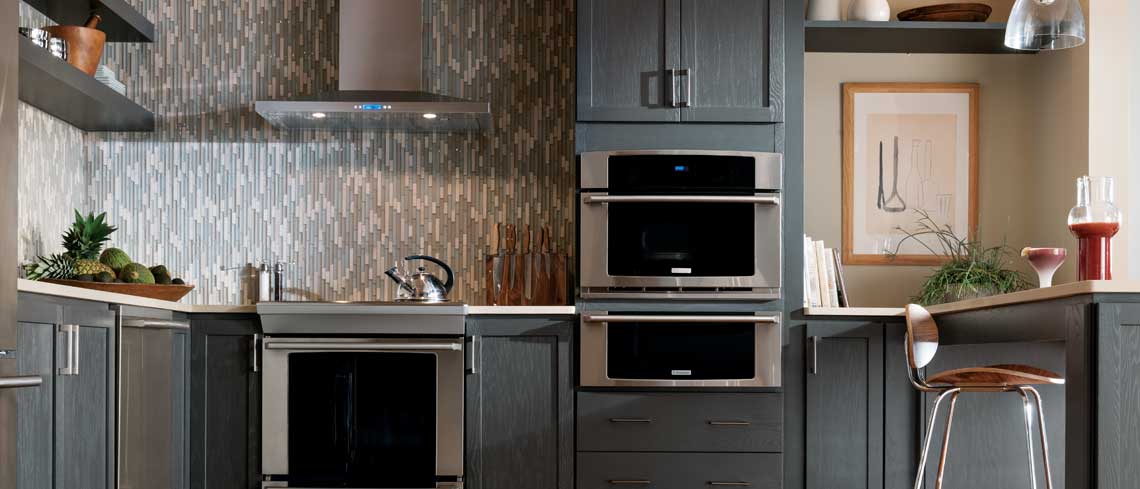 Bridgeport door style in Oak finished in Peppercorn with Nickel glaze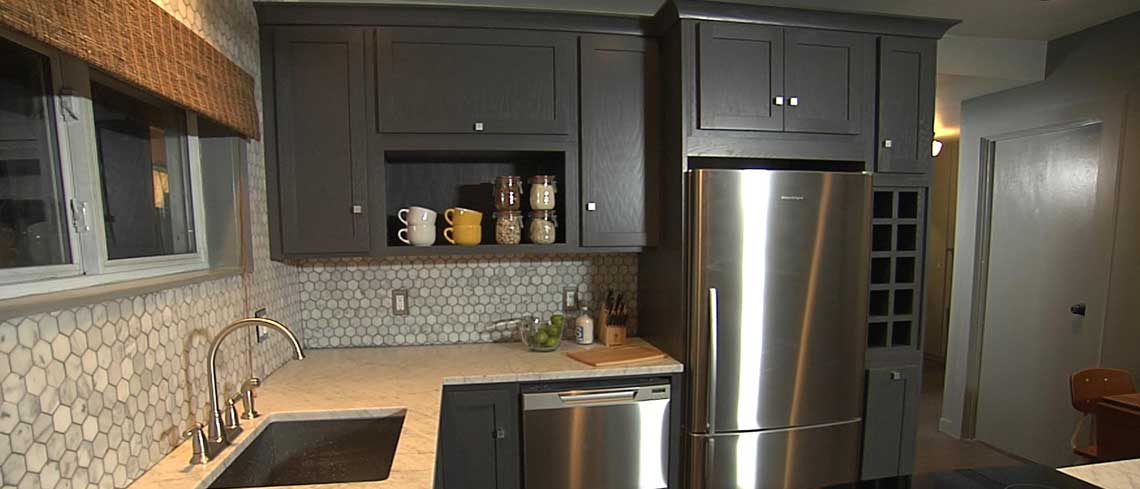 Bedford door style in Oak finished in Peppercorn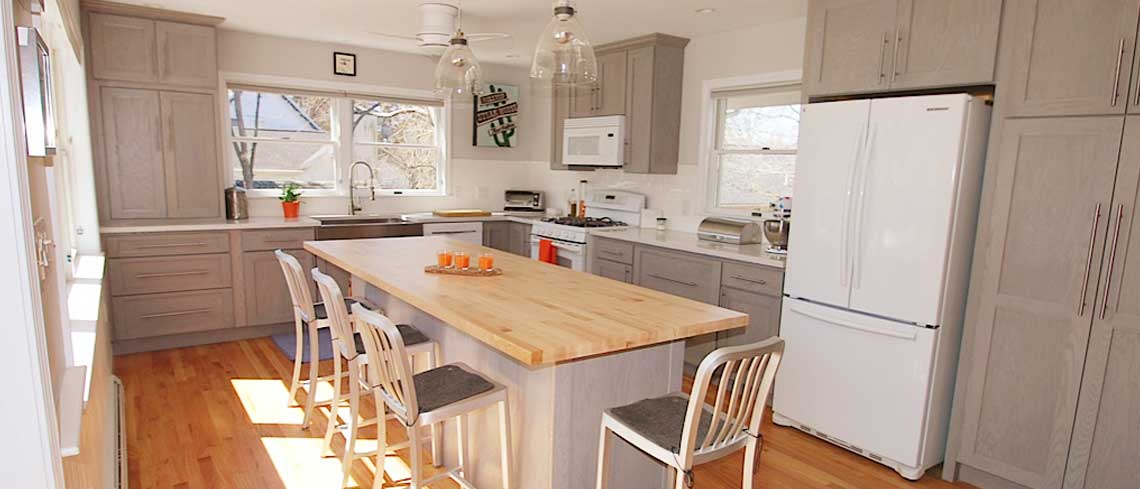 Waynesville door style in Oak finished in Driftwood