Simple & beautiful custom kitchen cabinets near Albuquerque & Santa Fe
What are farmhouse kitchen cabinets?
Farmhouse cabinets are characterized by their simplicity & down-home charm which have captured the hearts of interior designers & homeowners seeking a warm & welcoming look for their kitchens. This practical country style reflects its American heritage through rustic informal design features that give the impression of a homespun origin. Simple lines are accentuated by plain trims and paneling, all constructed from natural materials such as solid hardwood. The farmhouse style pairs well with handcrafted, reclaimed, or vintage accents & accessories.
Another key feature of the farmhouse style is the use of textured finishes on the surface of kitchen cabinet doors. These finishes are often airy & bright, meaning that white kitchen cabinets and other light tones are common.
Kitchen cabinet design featuring the farmhouse style
One way to fully highlight the beauty of your farmhouse kitchen is to use natural finish to display the quality hardwood materials from which your custom cabinets are constructed. Maple kitchen cabinets, along with cherry, oak & pine, are all wood kitchen cabinets that make for a beautiful, natural look. You can leave these woods in their natural color or treat them with a variety of stains or paints to achieve the perfect color. Some of the most popular kitchen cabinet colors include black, grey, green, white & blue kitchen cabinets, as well as two tone kitchen cabinets where one color is chosen for the uppers and a separate tone is selected for the kitchen base cabinets.
If you're interested in the farmhouse style for your kitchen island cabinets or pantry, browse cabinet options & work with our experts here at Raby Home Solutions. We create fully custom kitchen cabinets in Albuquerque, NM & Santa Fe, NM.
Explore Your Kitchen Cabinet Shaker Options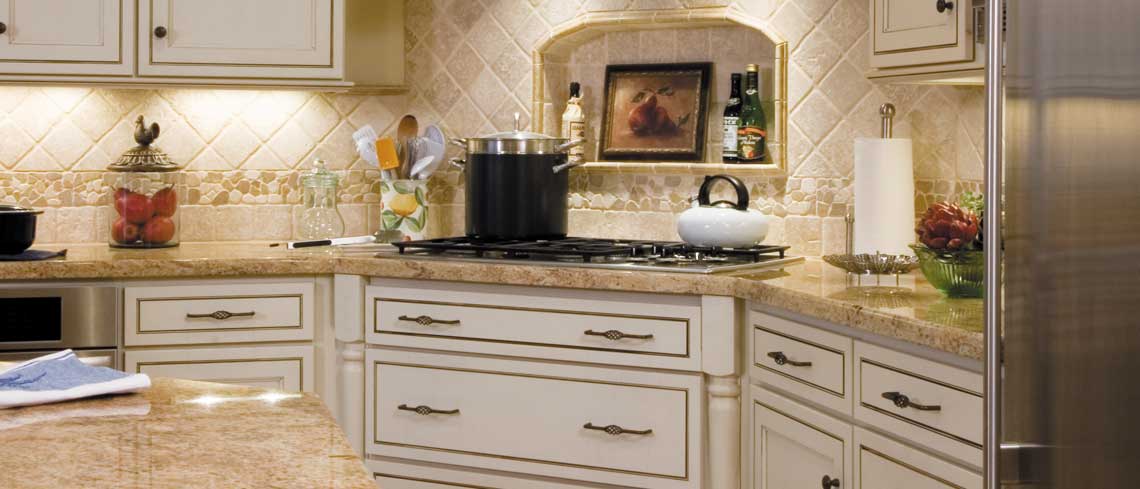 Calais door style in Maple finished in White with Chocolate glaze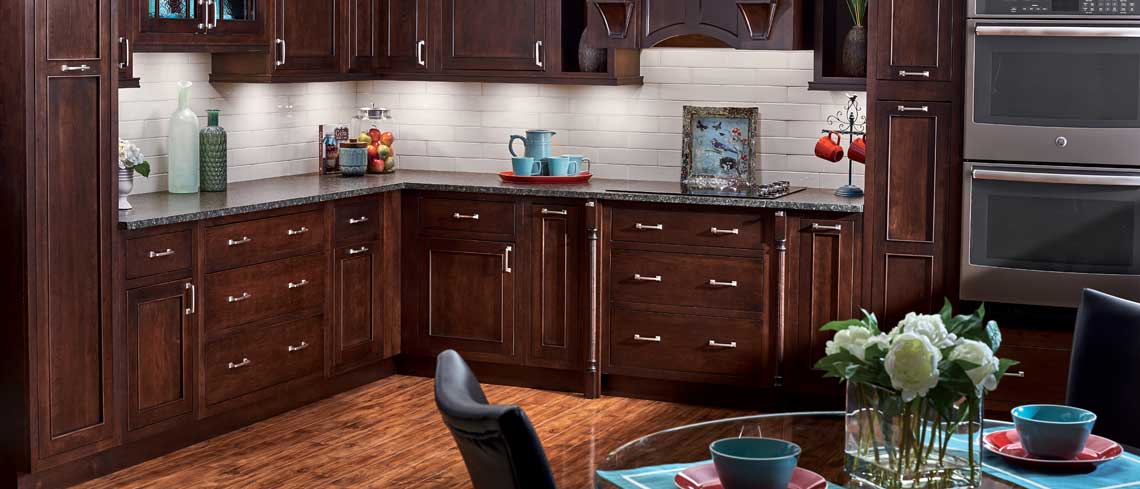 Amsdahl inset door style in Cherry finished in Hazelnut with Ebony glaze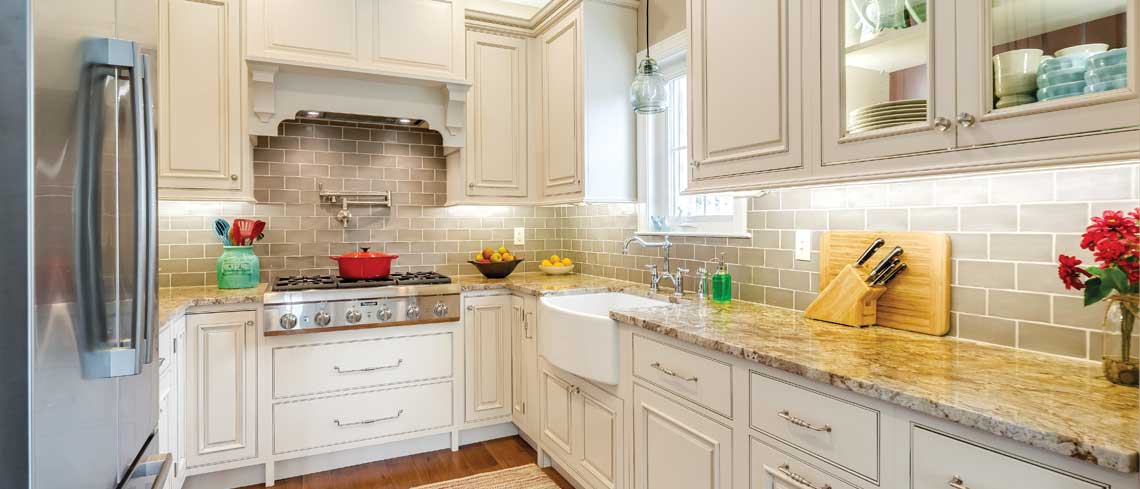 Allentown inset door style in Maple finished in Macadamia with Latte glaze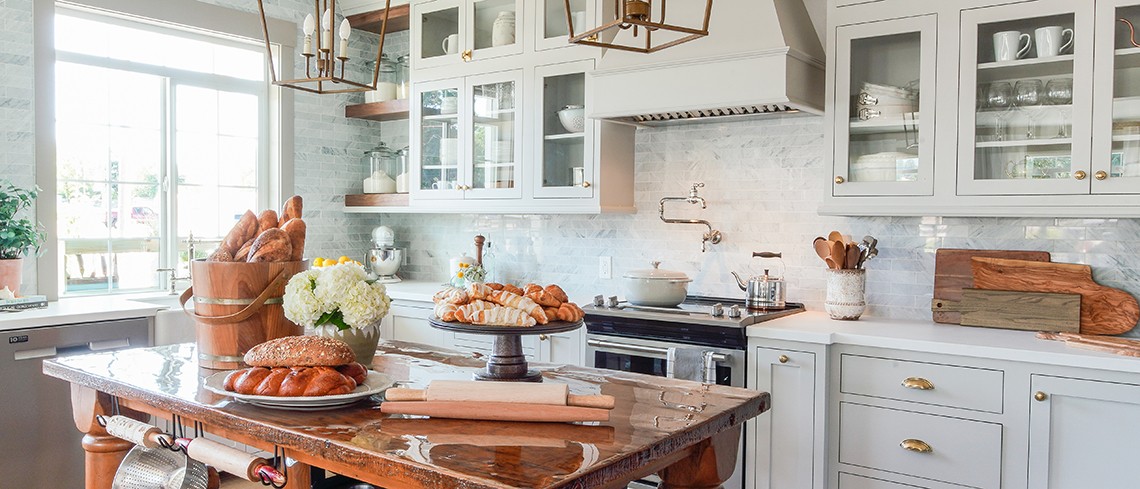 Bridgeport door style in Cherry finished in Oregano