All about bathroom sink cabinets
Bathroom vanity cabinets are a focal point in any bathroom. Equal parts style & function, your vanity typically includes countertop space and a bathroom countertop cabinet along with one or more sinks.
At Raby Home Solutions, you can create custom cabinets for your bathroom sink to meet your exact needs. Whether you want a single or double sink, storage space in a specific width, or countertops made from a specific material, you can create it at one of our showrooms in Albuquerque or Santa Fe, NM.
Create a more traditional look with a freestanding vanity, or choose more modern bathroom cabinets that mount directly to your wall to float off your floor. You can also choose any color, from a versatile white bathroom cabinet to a trendy black bathroom cabinet to greys, blues & everywhere in between. If you have a color you want to match, we can match it for you!
Mount a custom bathroom wall cabinet
You can keep your vanity tidy while expanding your storage capacity for towels, toiletries & more with bathroom cabinets mounted to the wall. Create custom bathroom cabinets with as many shelves as you need in any style or color to match your décor when you work with the team here at Raby Home Solutions.
Bathroom wall cabinets make your space more efficient by holding bathroom supplies in a stylish, space-saving way. Looking for bathroom cabinet ideas? Visit one of our showrooms to create custom cabinets in Albuquerque or Santa Fe.
Explore Your Bathroom Cabinet Types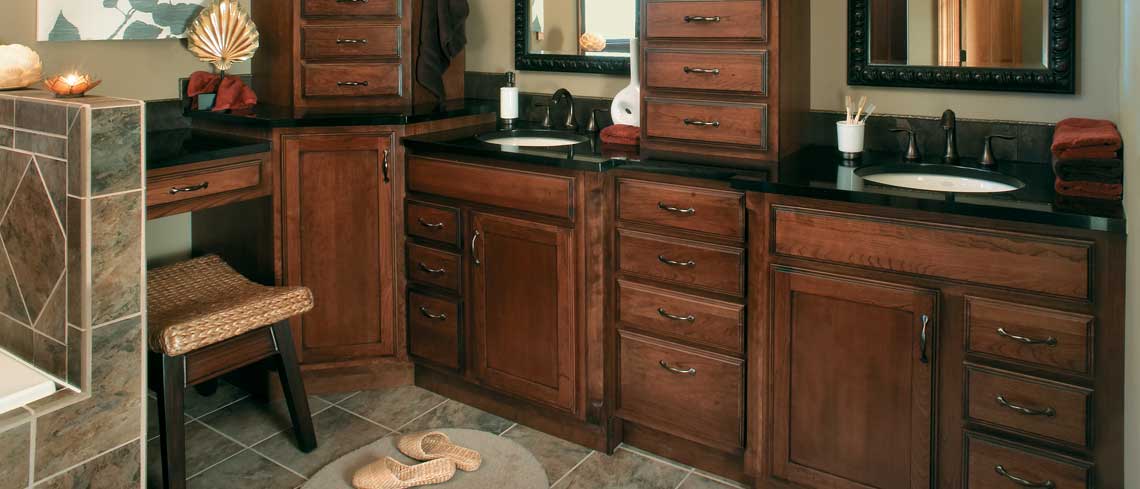 Bedford door style in Cherry finished in Nutmeg with Ebony glaze
Fairhaven inset door style in Cherry finished in Chestnut with Ebony glaze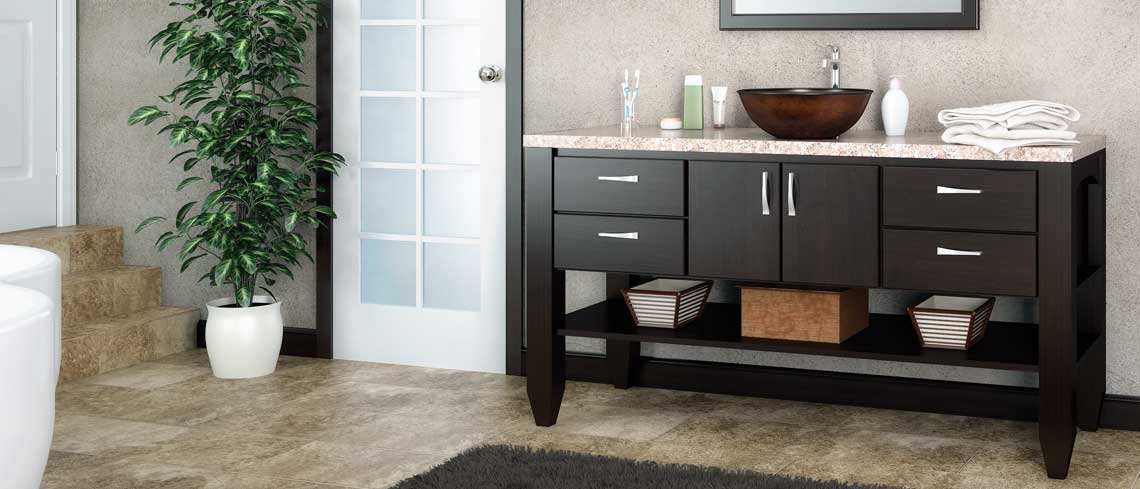 Tempo door style in Cherry finished in Java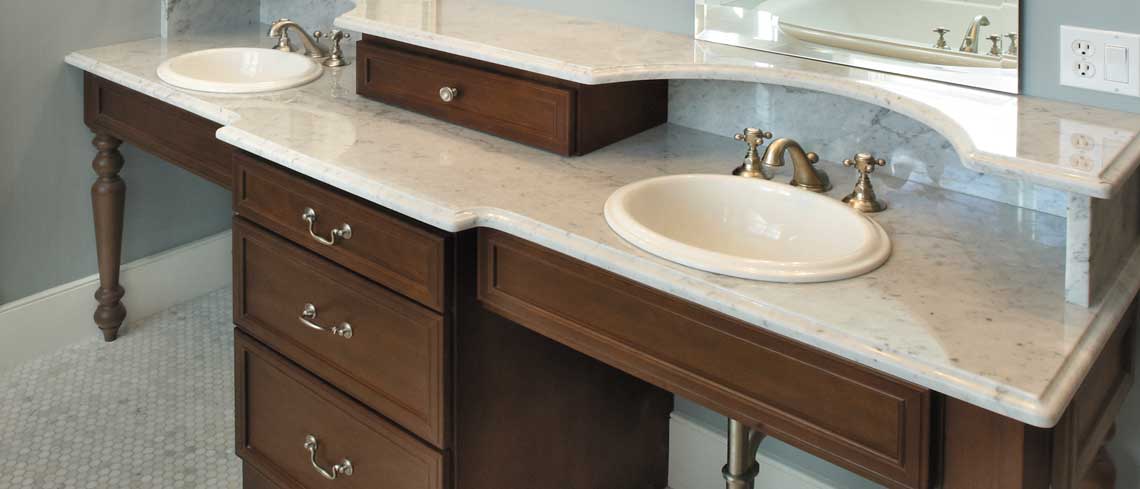 Bethany door style in Cherry finished in Cappuccino