Tile Features
The luminous colors and translucent depth of ceramic tile is visually intriguing and appealing to our senses. Possessing both rustic and refined qualities, ceramic tile laid as a floor brings textural richness and elegance to a room. Used in backsplashes and on walls, the unique beauty of tile lends an upscale vibe that's bound to get noticed.
Tiles come in myriad design options, including ones with the look and feel of wood, metal, fabric and stone. Finishes range from polished and glossy surfaces that introduce precise, brilliant patterns to matte and textured finishes that present a softer, more natural look.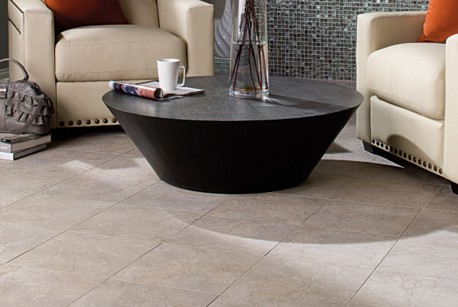 Top Quality Flooring from Brands You Trust
With a wide selection of finishes, colors, tones, sizes and glaze options to choose from, tile is an extremely versatile material that can be used in any part of your home. Among tile's many distinguishing characteristics:
Long-lasting – Whether your choose ceramic or porcelain tile, you're opting for a durable surface that's water-, stain- and wear-resistant, and easy to care for. When properly installed and maintained tile will last for many, many years.
Versatile design options – Tile gives you a wide range of design options. The newer trends include rustic wood looks in long plank lengths. Tile that reinterprets the look of brick, cement, metal and even textiles like linen and tweed are innovative ways to introduce unique looks in your home decor, especially on backsplashes and walls.
Easy Care – Property sealed tile requires very little maintenance and is great at withstanding water, spills and pet accidents. You'll also find tile grouts that are 100 percent stain-resistant, so all it takes is soap and water to clean up any spill.