How to choose a color for your custom bathroom cabinets
When choosing colors for your custom bathroom cabinets at Raby Home Solution, you have a wide variety of options at your disposal. Thanks to our partnership with StarMark Cabinetry, we're able to replicate colors from any sample you provide for us – whether it's a paint sample, a piece of furniture décor you want to match, a favorite article of clothing – you name it, we can replicate the color you want!
Because bathroom vanity cabinets tend to be a smaller scale project than say, kitchen cabinets, you have a lot of room to be creative with color and depth. Read on for some bathroom cabinet ideas from our experts & find your next bathroom cabinet colors in Albuquerque & Santa Fe, NM.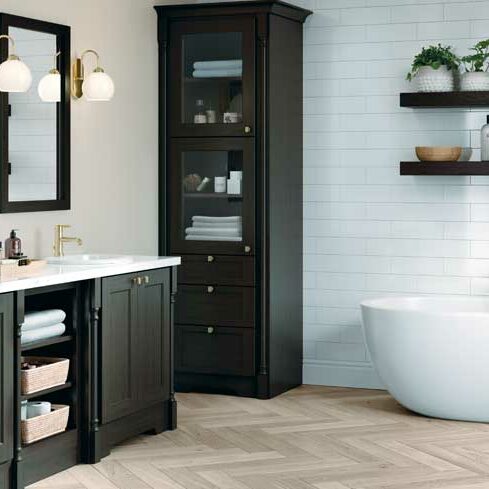 Popular Colors for Bathroom Sink Cabinets & More
Gray: Also spelled, grey, this is among the most popular bathroom vanity colors, and is a great way to add visual interest to a bathroom without losing the versatility of neutral tones. There are many different directions you can take gray bathroom cabinets. Some tones sit on the lighter side, some in the medium range, and some are darker. You'll also come to recognize that every gray has an undertone, from subtle purples to whispers of green.
White: While this may seem like a simple tone at first glance, a white bathroom cabinet can be the basis for a practically infinite array of other colors & décor. Whites can range from warm, soft & creamy to stark, clean & bright.
Black: There are few things as strong & striking as a black bathroom cabinet. Like white, you'll find that black can range in tone from softer, almost bluish casts to flashier slate to hues with a vague green undertone. No matter which black appeals to you, keep in mind that this dark color is more susceptible to showing lint, dust & fingerprints – so keep it clean!
The color doesn't stop there! We also see a lot of cabinets in greens & blues, but the sky is truly the limit when it comes to color here at Raby Home Solutions. If you're in need of bathroom cabinets near Albuquerque or Santa Fe, give us a call today.
Explore Your Bathroom Cabinet Colors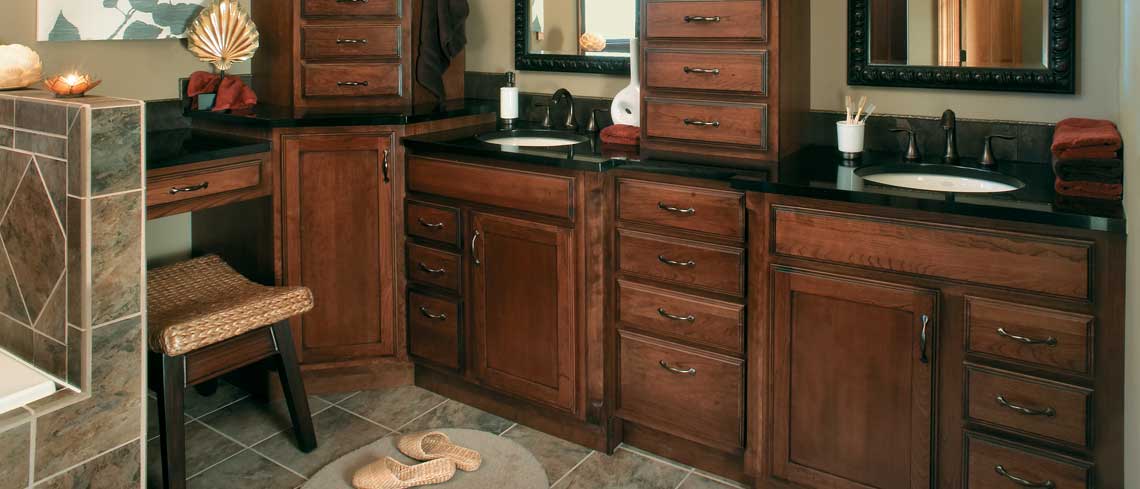 Bedford door style in Cherry finished in Nutmeg with Ebony glaze
Fairhaven inset door style in Cherry finished in Chestnut with Ebony glaze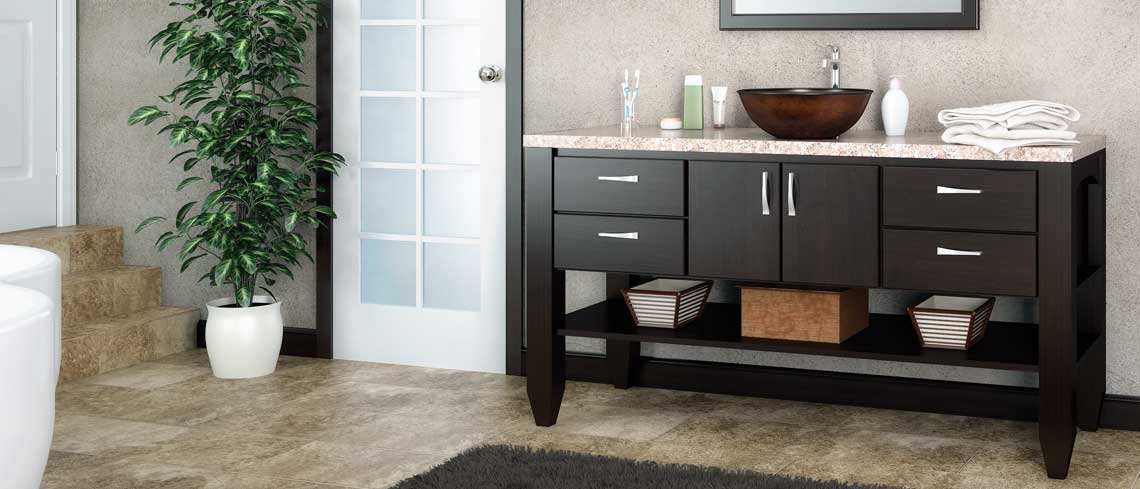 Tempo door style in Cherry finished in Java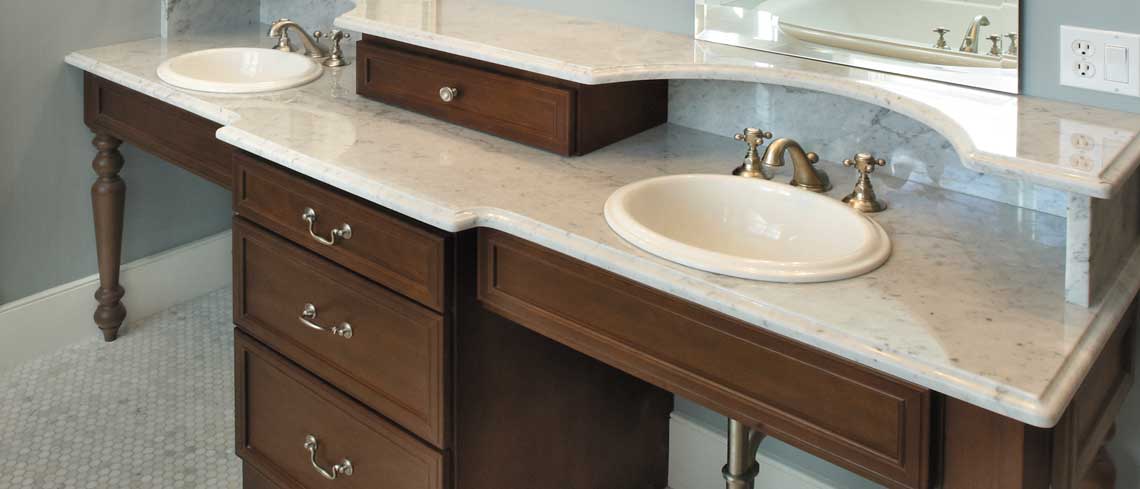 Bethany door style in Cherry finished in Cappuccino