Bathrooms cabinets in every style for any space
When it comes to bathroom design, the team at Raby Home Solutions is here to help you combine style & functionality in bathroom vanities, sinks, countertops & wall cabinets that grant serene, uncluttered order to your space. The very definition of style in any bathroom, bathroom vanity cabinets range in style from wall-hung designs to freestanding vanities that double as fine furniture. We can design anything from modern bathroom cabinets to more traditional looks. No matter the style you have in mind, you'll find it here at Raby Home Solutions with our custom bathroom cabinets selection from StarMark Cabinetry. Come to us for bathroom cabinet ideas ideas or bring your own ideas to our showroom and we're happy to make your dream design a reality.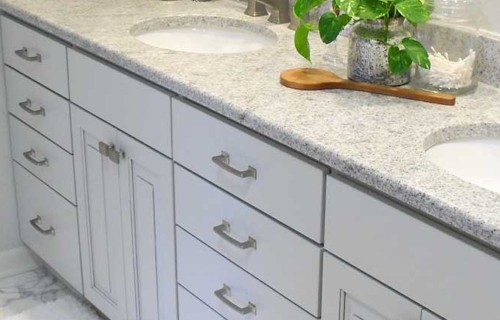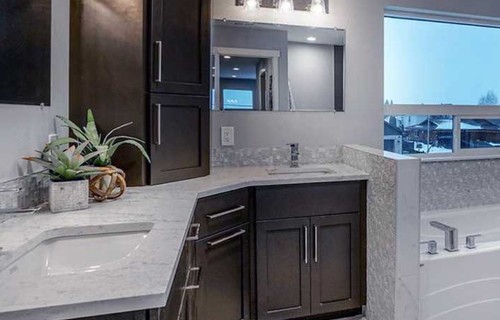 Stylish storage solutions for your bathroom
When you need just as much storage as you do style, you'll find that you can do a lot even in small spaces. Make the most of every inch with ingenious bathroom wall cabinets with adjustable shelves, bathroom sink cabinets with stackable drawers and bathroom countertop cabinets with pullout baskets. We can even help you create hidden storage behind your mirror to keep small items discreetly tucked away.
Aside from storage options, you also have a range of color choices. Whether you want a neutral like grey or black bathroom cabinets, or you prefer a more light and colorful tone, you'll find it when you shop bathroom cabinets in Albuquerque or Santa Fe at Raby Home Solutions.
Explore Your Bathroom Cabinet Options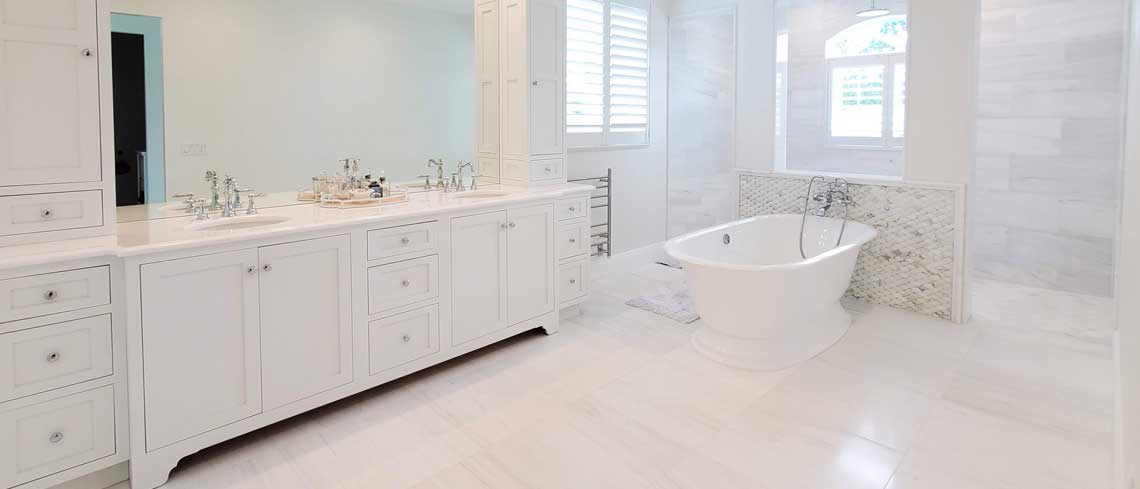 Alexandria inset door style in Maple finished in White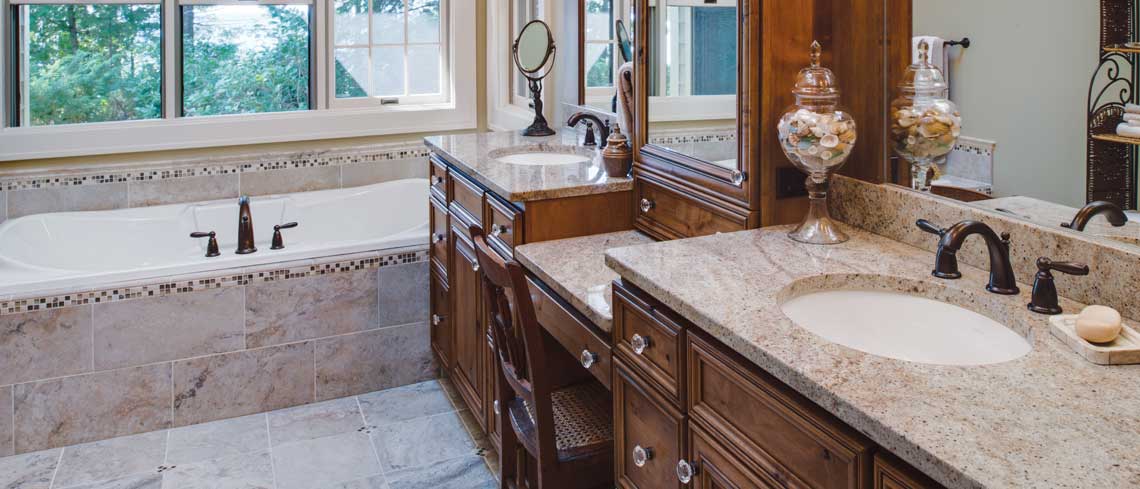 Arlington door style in Rustic Alder finished in Oregano with Chocolate glaze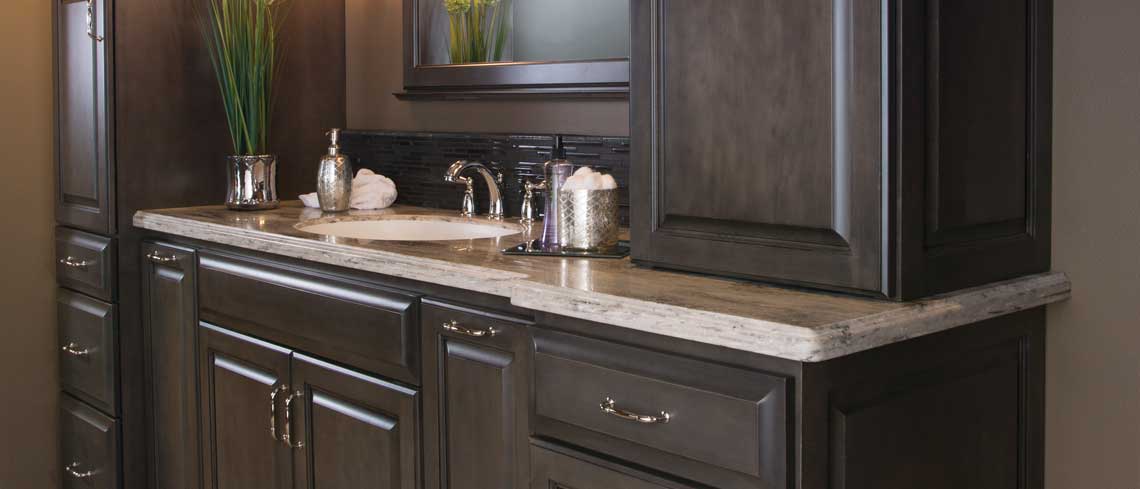 Alexandria inset door style in Maple finished in Macadamia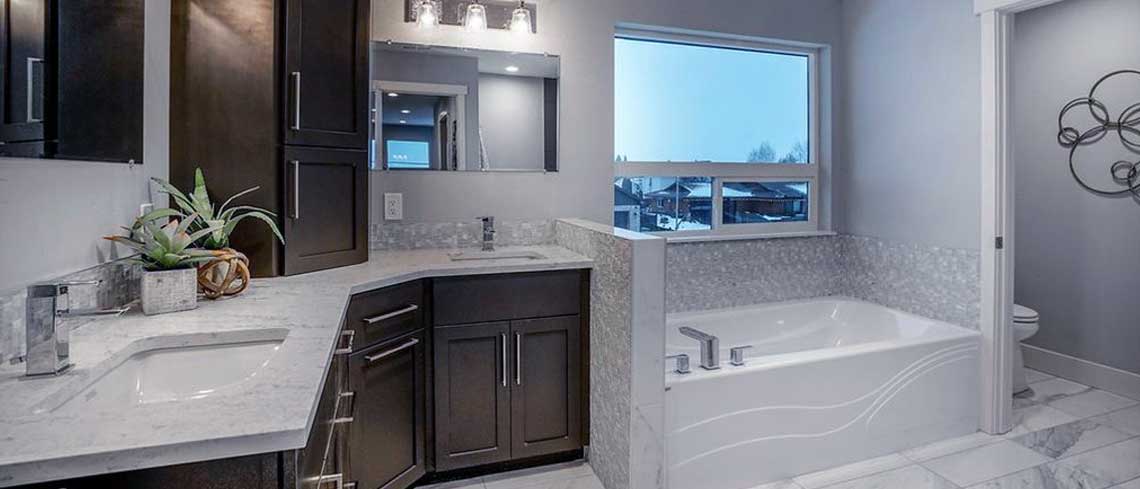 Bridgeport door style in Maple finished in Graphite