How to choose a bathroom vanity design
Your bathroom sink cabinet and vanity are key focal points in your space's design. To determine components such as the number of sinks, cabinet width & more, consider the size of your room. You want to create a vanity that will allow you to maximize your storage capabilities without sacrificing your ability to maneuver around the room.
We can custom-build a cabinet in any size, matching any color you want and allowing for single or multiple sinks, mirrors, drawers, and more. If you'd like a traditional look you may choose a freestanding vanity. If you're short on space, try a corner vanity. If you're looking for a modern style, mount your sink cabinet directly to the wall.
Bathroom sink cabinet colors
Our custom cabinet services allow us to match any color you bring us. If you're in need of bathroom cabinet ideas, however, we have you covered.
A black bathroom cabinet would allow you to take advantage of a rising trend in interior design. They pair well with just about any other color and can be a striking design element when paired with light colors, or a beautiful complement to other dark tones.
A white bathroom cabinet is much like black in that it serves as a versatile neutral partner to any other color. White is clean and tidy, but also shows dirt more easily.
Grey bathroom cabinets can give your design fresh, modern bathroom cabinets. Another neutral, gray is a wonderful middle ground between the black and white trends.
No matter which color you choose, we can help you incorporate it into your custom bathroom cabinets.
Explore Your Grey Bathroom Cabinet Options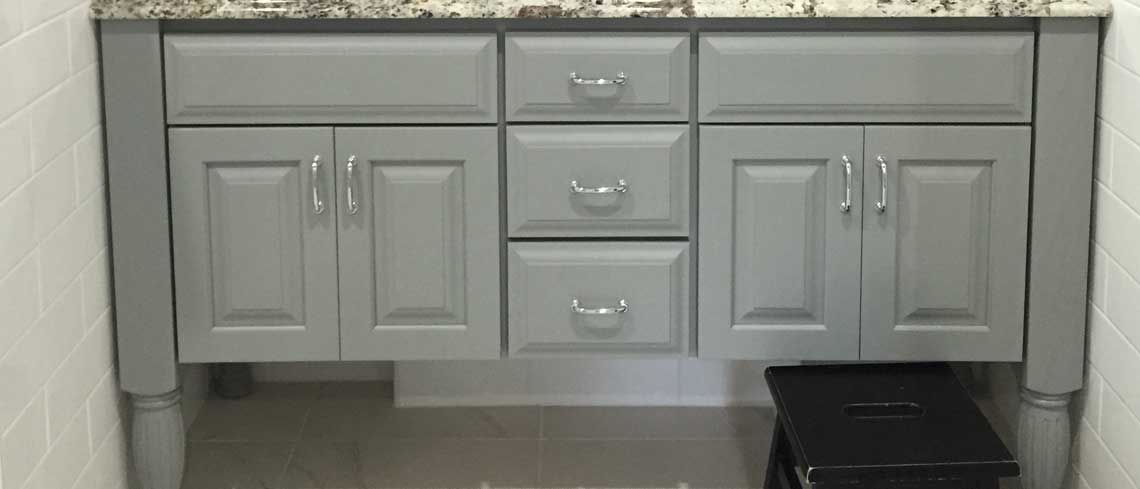 Ridgeville door style in Maple finished in Shale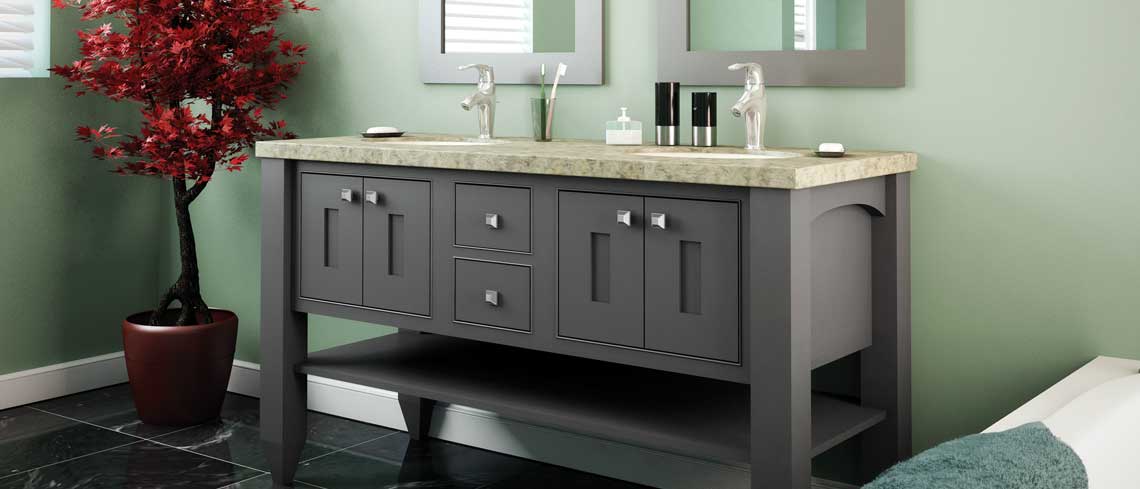 Mackay inset door style in Maple finished in Peppercorn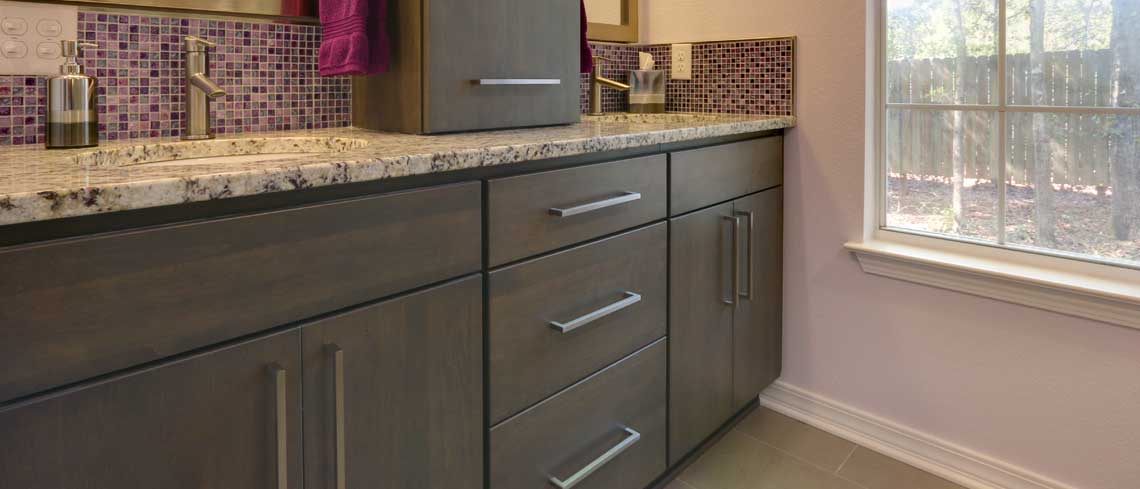 Tempo door style in Alder finished in Slate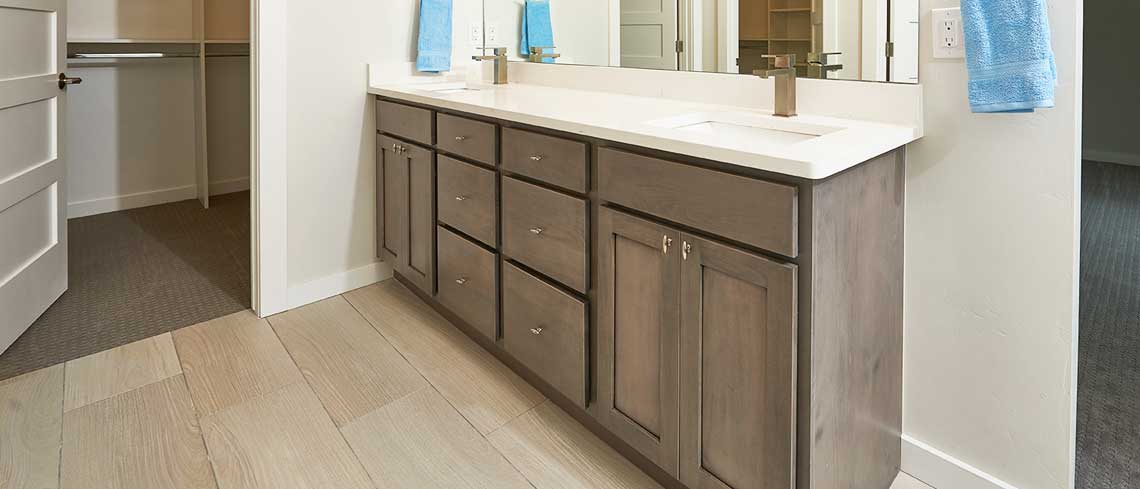 Bedford door style in Alder finished in Driftwood
with Ebony glaze