Creative color solutions for unique laundry spaces
Laundry rooms come in many shapes & sizes. Some homes have a dedicated room for laundry, while others house laundry stations in multi-purpose spaces ranging in size from full kitchens & bathrooms to nooks in closets, hallways, basements & garages.
If you have a tiny laundry room space that tends to feel cluttered, adding custom cabinetry from Raby Home Solutions is the update you may need to make your room feel clean & organized.
Color plays a huge role when it comes to the general feel of a space, and this rings especially true when cabinet storage takes up a large portion of your laundry room. Learn more about how to use color with our white laundry room cabinet ideas below.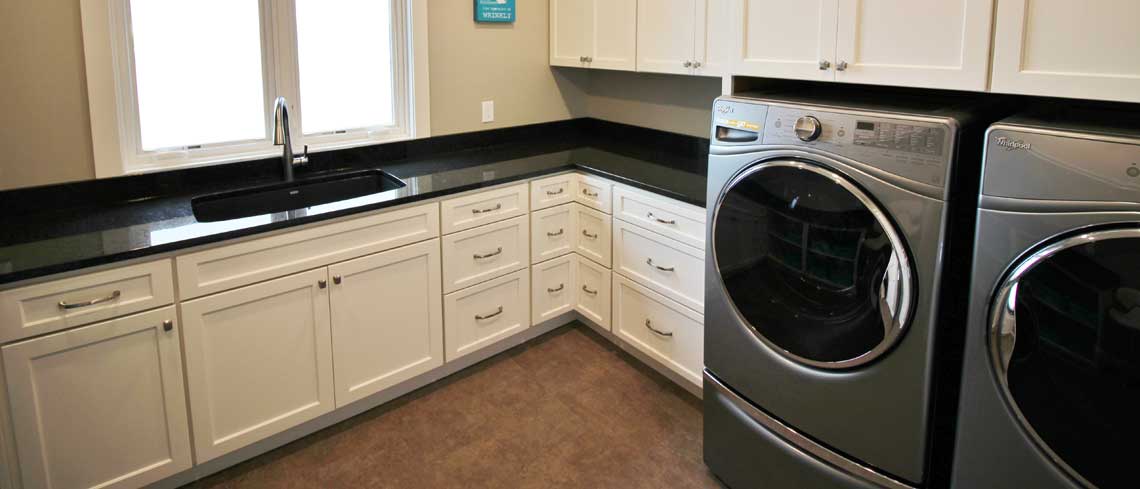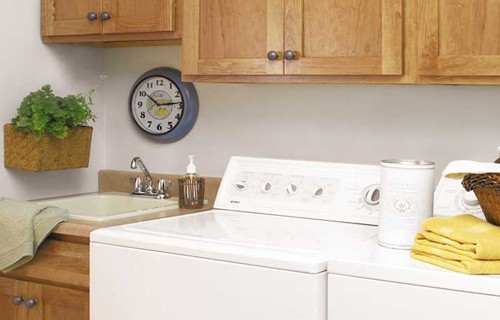 How to design with white laundry room cabinets
White tends to feel bright & clean, amplifying natural light & reflecting artificial light in windowless spaces. With white laundry room cabinets, you can keep things simple while visually opening up small laundry spaces. White works especially well when you do your laundry in a closet, mudroom or other nook that can feel otherwise cramped or claustrophobic.
Laundry can be more of a chore than it is fun for many. To reduce the burden of laundry, you don't want to design a space you'll dread spending time in. White is a great color to use when designing a cheerful space or concealing laundry out of sight behind custom cabinet doors.
No matter your laundry needs, we can help you design white laundry room cabinets to meet them here at Raby Home Solutions. Visit one of our four showrooms and explore your options for white laundry room cabinets in Albuquerque or Santa Fe, NM.
Explore Your Laundry Room Cabinet Options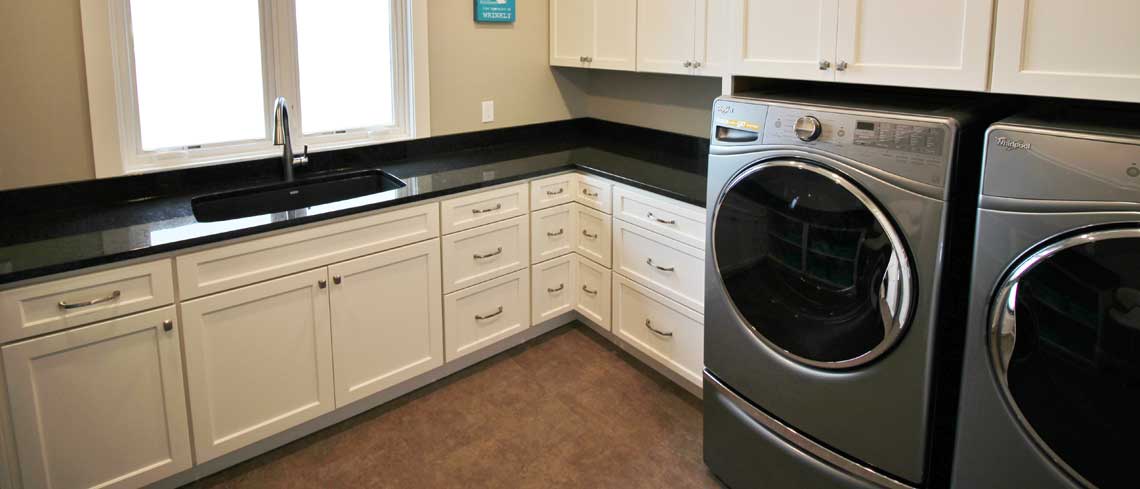 Roseville door style in Maple finished in Marshallow Cream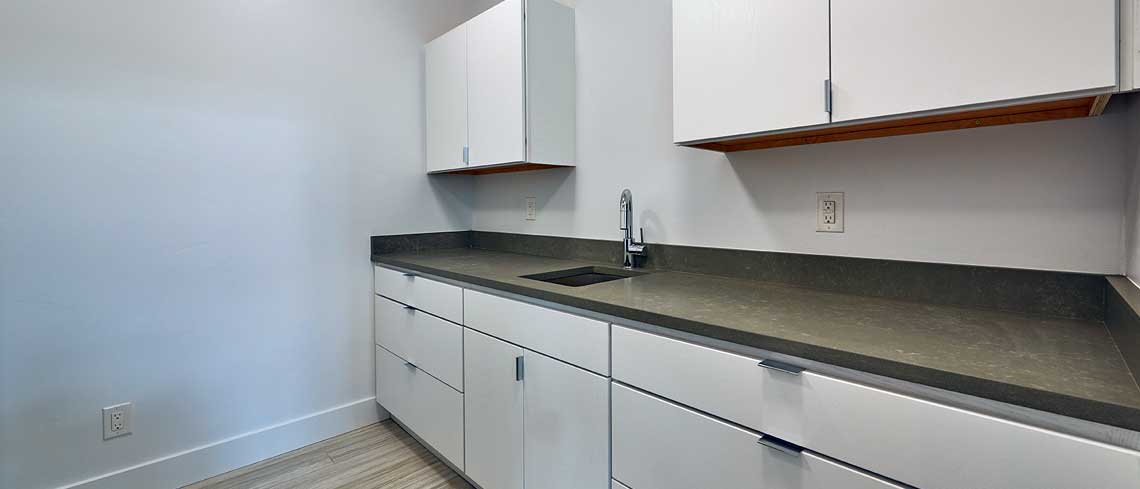 Tempo door style in Quarter Sawn Oak finished in White