Why Choose White Quartz Countertops?
Quartz countertops of any color are super durable and very low-maintenance. Engineered quartz is designed to be virtually indestructible and to resist staining so you never have to stress about red wine or lemon juice. These countertops are non-porous, meaning they're naturally microbial and never get mold. Other materials, such as marble, require more maintenance and may still stain.
White quartz countertops will brighten up any space with a classic, timeless look. Choose from a stark bright white, a range of creamier tones, some with grey undertones and a variety of neutral off-white shades. You can also choose white quartz with zero veining or flecks of other color, or a surface with pattern and movement. Choosing samples from your local Raby Home Solutions showroom to compare with your existing cabinets, paint and flooring will help with this.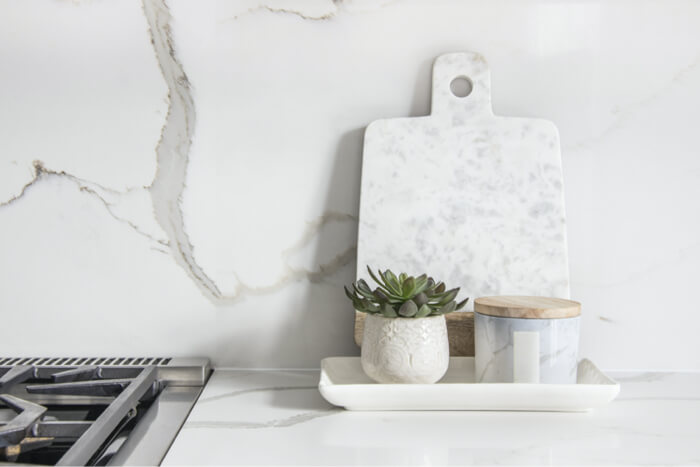 How to Clean White Quartz Countertops
Keeping your quartz countertops clean is as simple as using a damp cloth and a little mild soap to wipe them down. Wipes and sprays are also fine but be sure not to use anything with ammonia or bleach, harsh chemicals or abrasives, nail polish remover, oil-based soaps, paint removers, silver polish, methylene chloride or tricholorethane. These can permanently etch the surface, and you'll never need this type of cleanser to properly clean your quartz countertops.
While quartz is stain resistant, you still need to take care not to let spills and other materials sit on the surface of your countertops for too long. Avoid leaving crock pots, electric cookers, flat irons, curling irons, or hot pans directly on the surface. Always use a hot pad or trivet instead. Chop food on cutting boards rather than the countertop itself. Finally, don't use permanent markers or inks, as these may stain your surface.
White quartz countertops don't require any additional care or maintenance than other colors or patterns of quartz. They also don't require any yearly maintenance, and they never need to be resealed or wax like other materials. This fact ultimately saves you money in the long run despite the higher upfront cost of quartz. With these simple care and cleaning tips, your counters will stay beautiful and durable for many years.
Explore Your White Quartz Countertop Options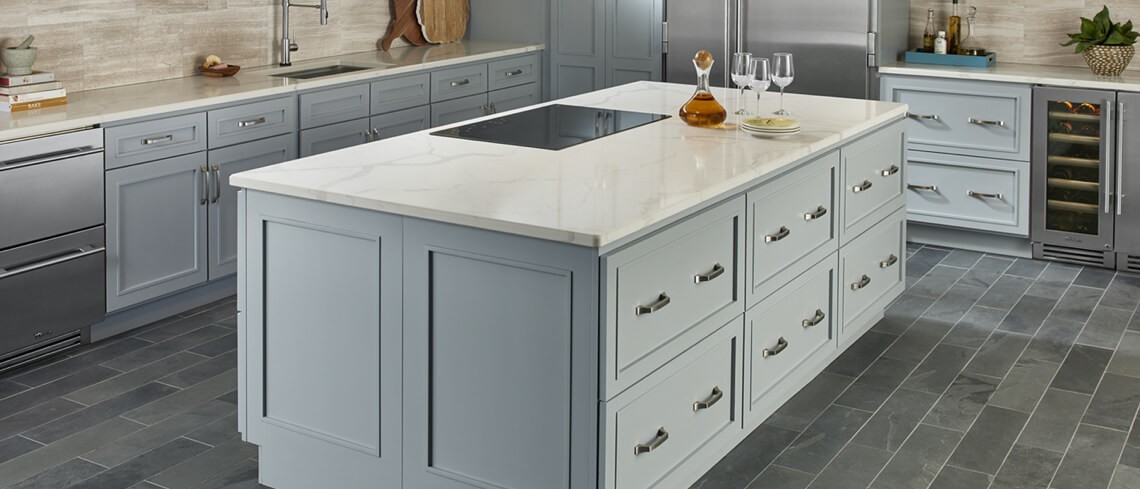 Calacatta Classique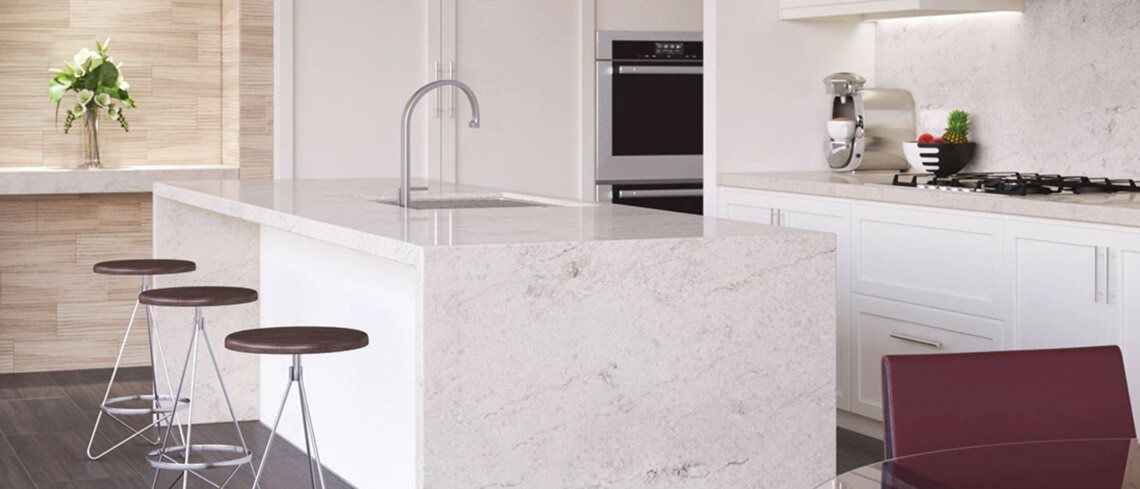 Kodiak White Quartz
White Sand Quartz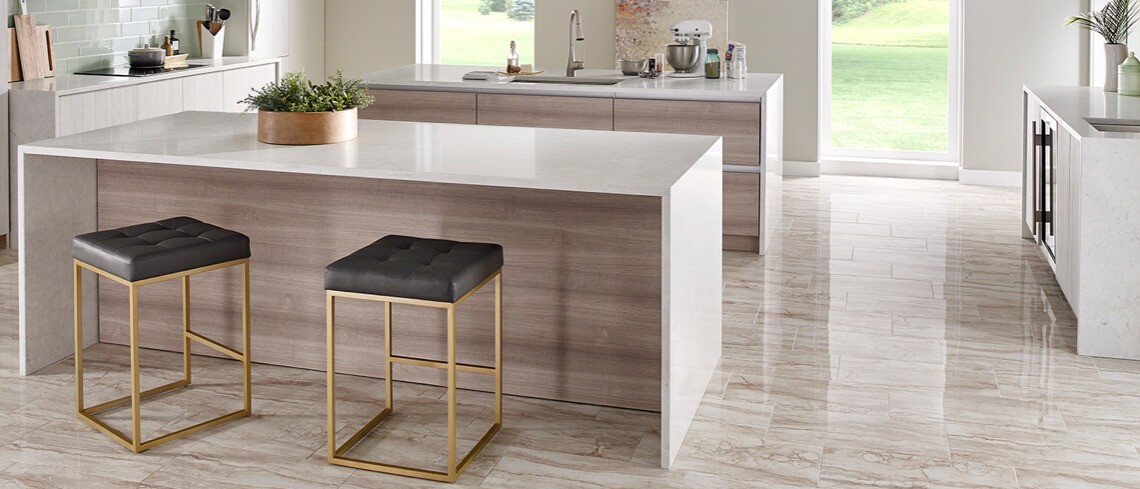 Marbella White Quartz