Create a rustic look with farmhouse kitchen cabinets in cherry
When it comes to choosing the right wood kitchen cabinets for your space, cherry tends to be the staple for more traditional looks or for modernizing the rustic farmhouse aesthetic. Cherry hardwood is highly popular and well-known for its range of warm color variations. If you want dark kitchen cabinets in particular, cherry's deep reddish hues are an excellent choice.
At Raby Home Solutions, we can help you create custom kitchen cabinets made of cherry wood. Each of our custom cabinets is completely unique, made by hand according to your exact specifications & backed by the integrity of craftsmen right here in the USA. Whether you're designing an elegant, traditional kitchen with sophisticated dark wood or a cozy, country-inspired kitchen with cherry shaker cabinets, you can perfect your vision at Raby Home Solutions in Albuquerque, NM.
Kitchen cabinet design using cherry cabinets
Cherry is one of our most popular kitchen cabinet colors, with plenty of old-world style that's always at the forefront of kitchen design. It's key to find the right colors to pair with your cherry custom cabinets, and we recommend choosing complementary colors for countertops, floors, backsplashes & hardware.
Depending on whether your cherry cabinets are dark, medium or light, our designers may recommend different shades to complement your hue. The best color for kitchen cabinets & other surfaces also depends on the size of your kitchen and whether you're using cherry for your kitchen pantry cabinet, kitchen base cabinets, kitchen island cabinets or some combination of all of these.
For example, small kitchens are best-suited to pastels, beige, white & other light tones that will make the space feel more bright & open. Balance the dark tones of cherry cabinets with light countertops & walls.
Not sure where to begin with your custom kitchen cabinets? Work with the Raby Home Solutions team to find the perfect colors to complement your favorite cherry wood looks.
Explore Your Cherry Kitchen Cabinet Options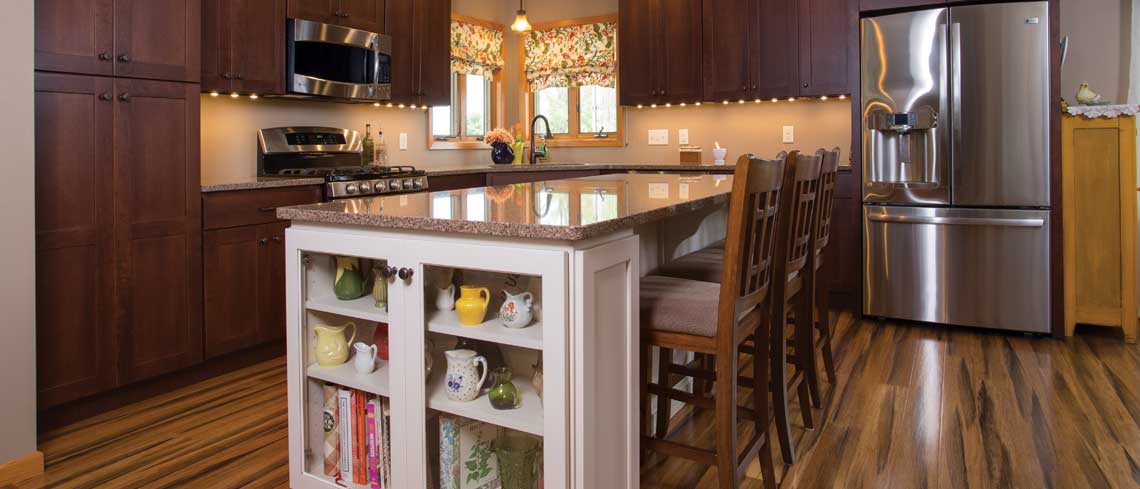 Farmington door style in Cherry finished in Chestnut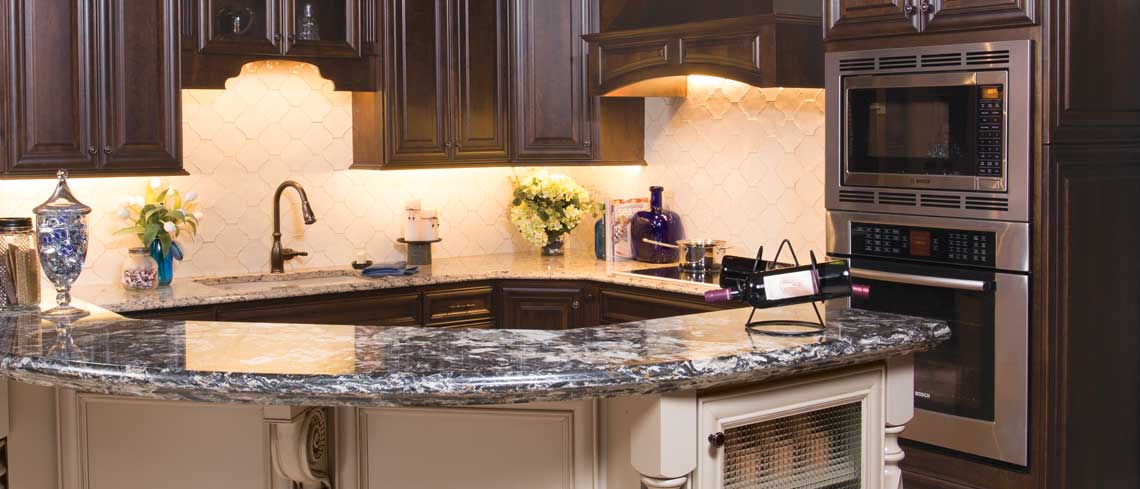 Venice door style in Cherry finished in Hazelnut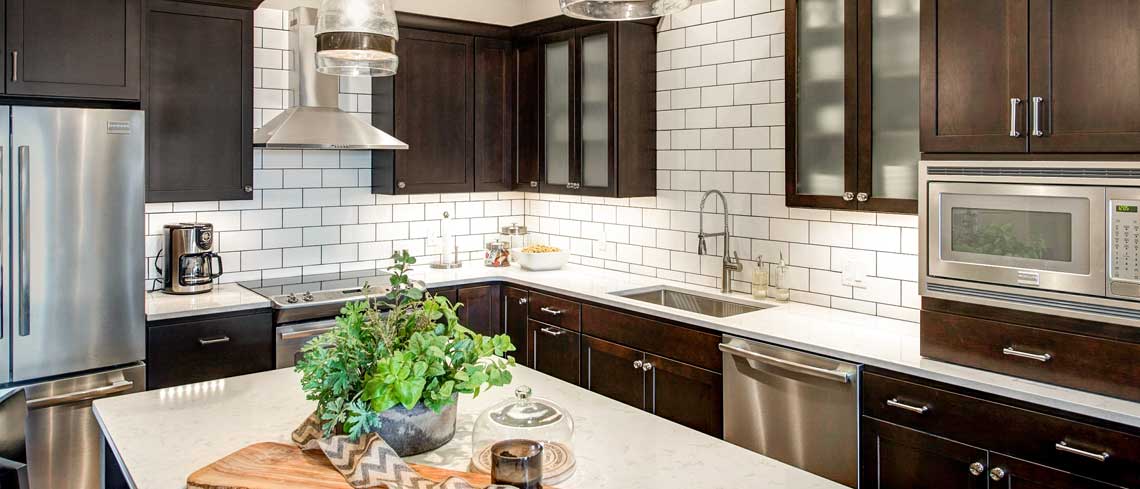 Bridgeport door style in Cherry finished in Mocha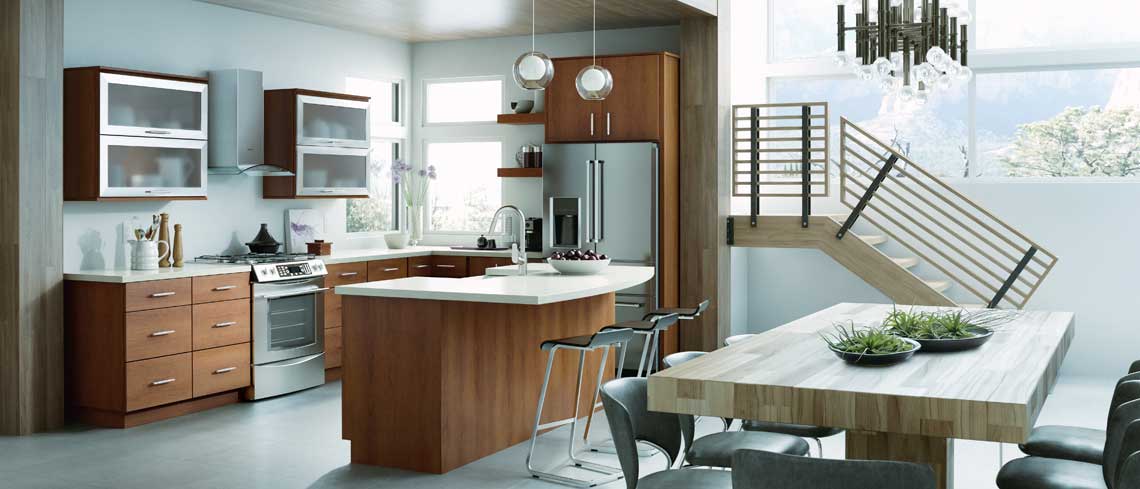 Tabor door style in Cherry finished in Cappuccino