Tile is a classic and contemporary flooring solution known for its elegance and durability. It's also moisture-resistant and versatile, loved in homes and commercial spaces alike. If you're thinking about installing new tile in your space, we've got the knowledge you need to make an informed decision!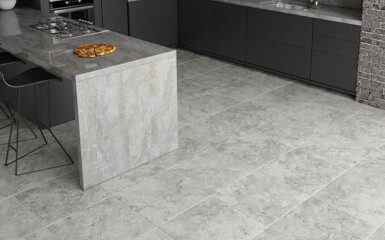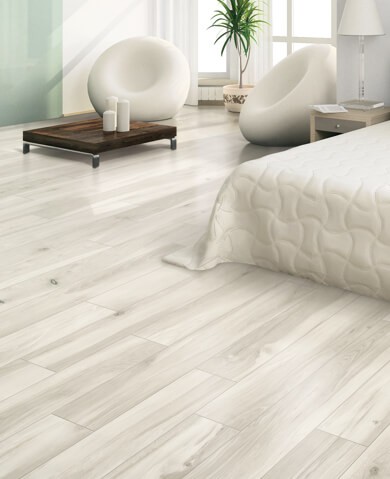 Tile works well in just about any room—especially in kitchens and in bathrooms. What makes it such an ideal flooring solution? First of all, it's resistant to water and staining thanks to its glazed surface area. It's also incredibly durable due to the fact that it's crafted under intense heat and pressure. And, of course, it's easy to clean! Most spills and messes need only be wiped away with a clean cloth. But it does get cold in the winter, and its installation can be time-consuming. Keep these factors in mind when deciding on the perfect flooring solution for your home!
Which one is right for you?
Ceramic tile
Non-porcelain ceramic tile is made from a clay material that can be glazed into almost any color. Easier to cut and install, it's also more porous and needs extra protection.
Porcelain tile/plush
Porcelain is actually another type of ceramic tile, subjected to additional heat and pressure to create an even more durable product that is impervious to staining.
Natural stone tile
Tile can be made from a wide variety of naturally-occurring minerals, from soft and beautiful marble to dark and textured slate.
Mon To sat
9:00 AM - 6:00 PM

rabyhome.com. All Rights Reserved.
All content and images are the property of rabyhome.com and may not be reproduced or used in any way without the written consent of the owner.